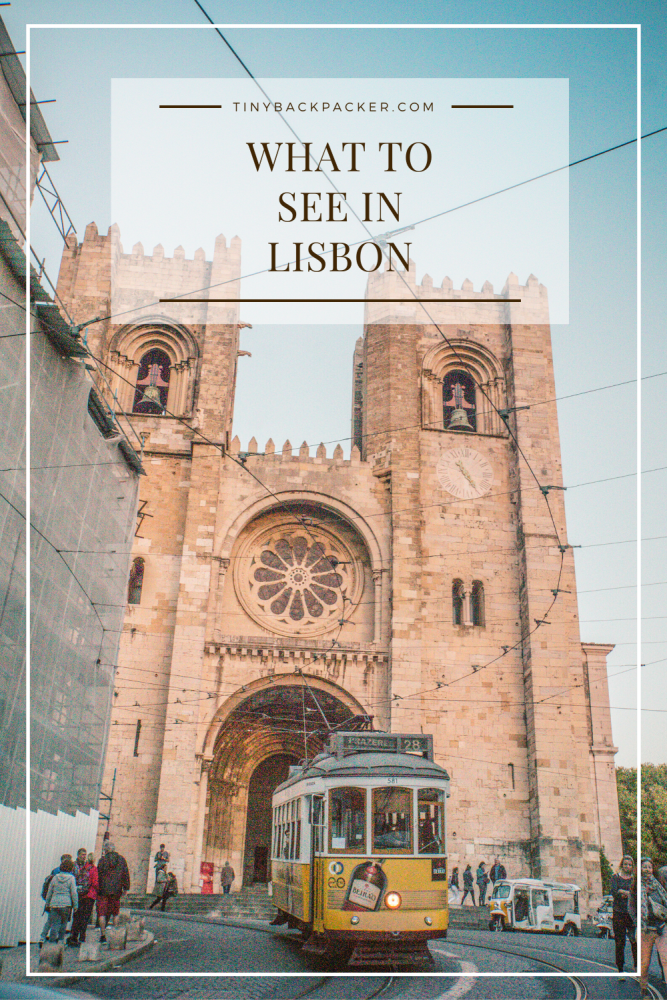 Top 10 must-visit Places in Lisbon
May 11, 2020
Lisbon is a very beautiful city in Portugal. In this article, you will get to know the 10 must-visit places in Lisbon!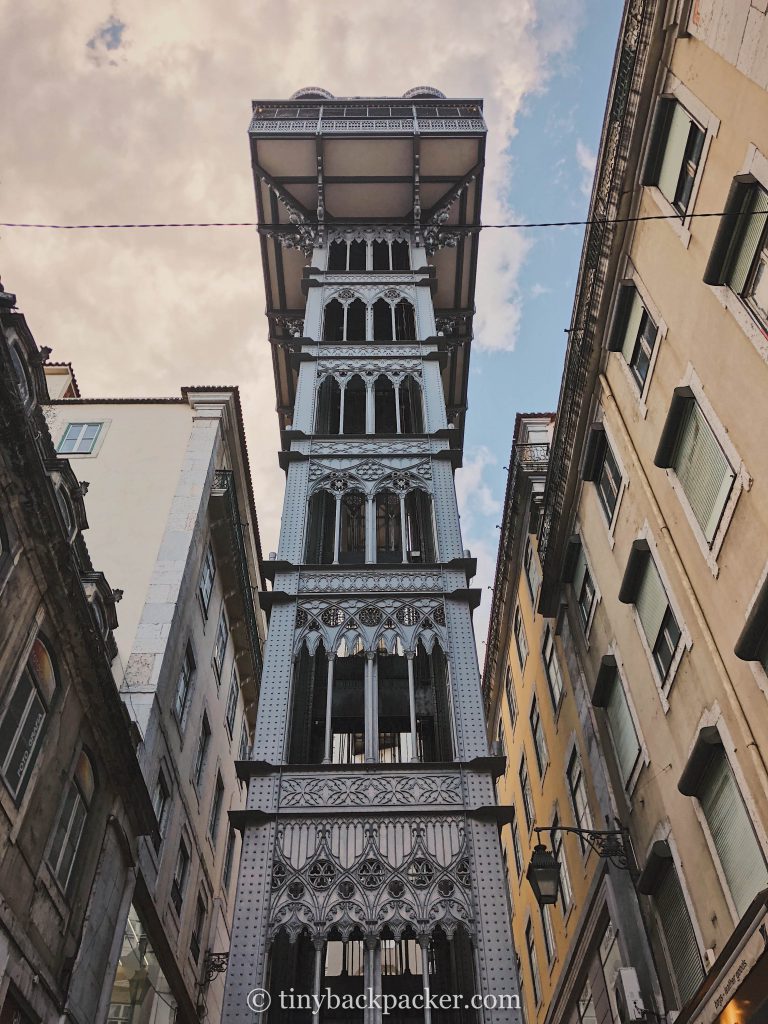 Santa Justa Lift
Address: R. do Ouro, 1150-060 Lisboa.
This lift is built in 1902 and it is still working! It brings tourists to the platform on the top. However, since Santa Justa Lift is very famous, you might have to wait in line for a while. (We waited for about an hour to take the elevator.) But no worries, there might be a band playing live music directly next to the lift to entertain you!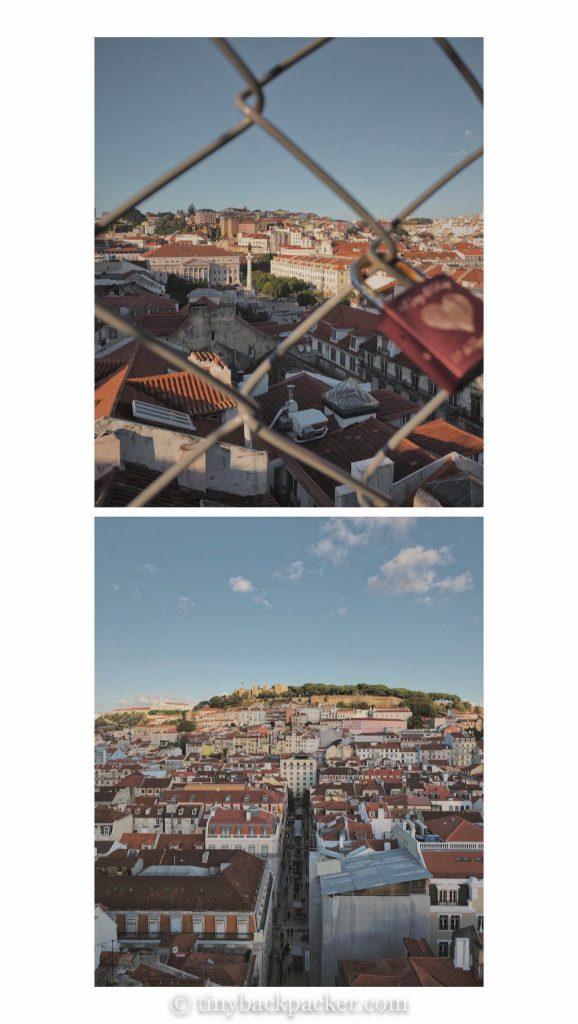 How to buy a ticket?
When we were near the entrance, there will people someone checking or selling you tickets. You don't have to buy tickets in advance.
Since the operation company is Yellow Bus, you can buy Yellow Bus Day Pass by the employee. This day pass includes four old lifts you can visit and 24 hours unlimited public transportation rides.
Also, this day pass allows you to take a tram to Belém, a city not far from Lisbon city center and is very beautiful!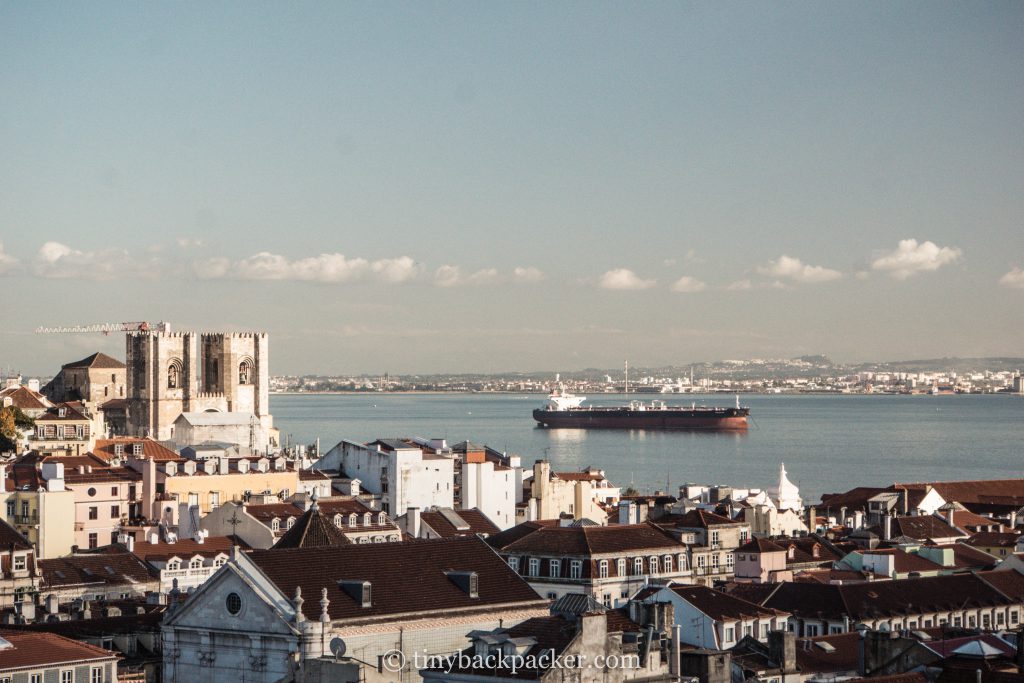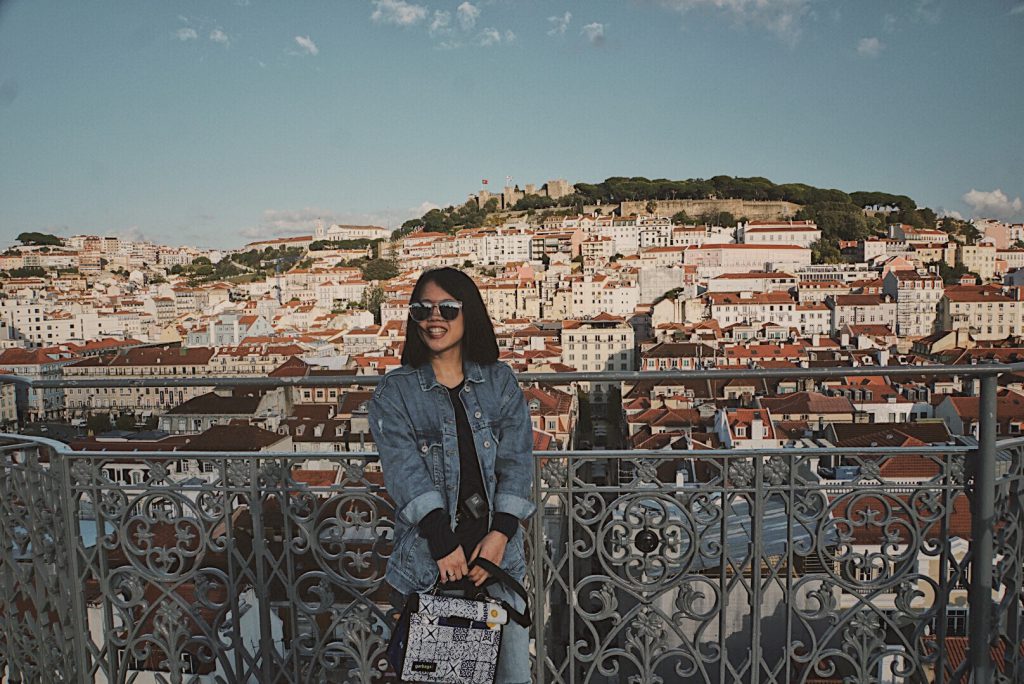 On the top, there is a platform surrounded by the fence. If you want to have a better view without any obstacles, you can buy an extra ticket to get to the top. From there, you can see the castle Castelo de S. Jorge, Rossio Square and overlook the whole city.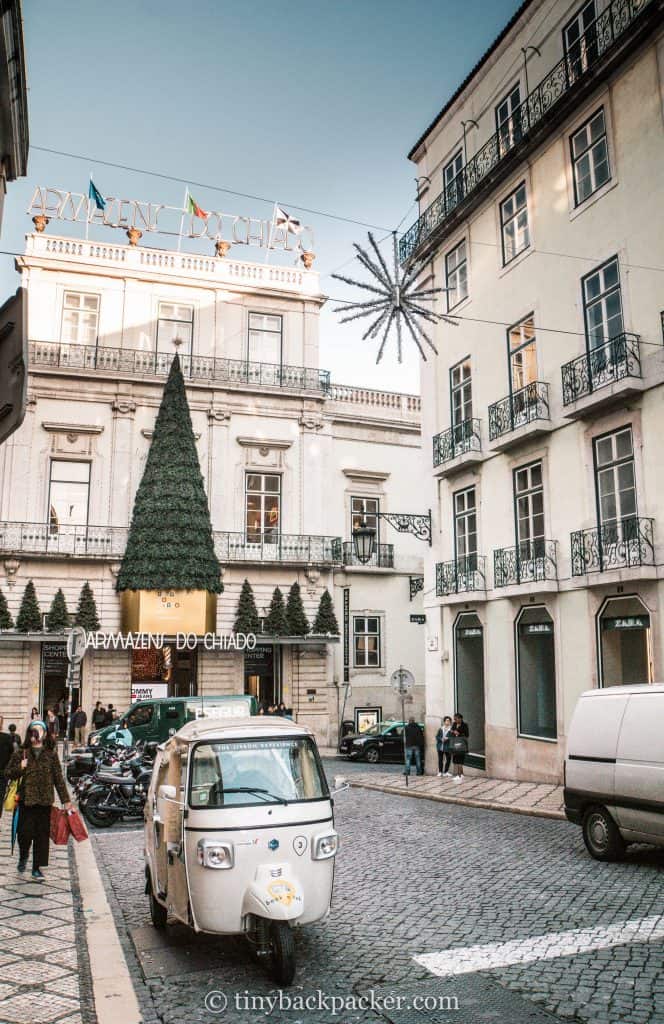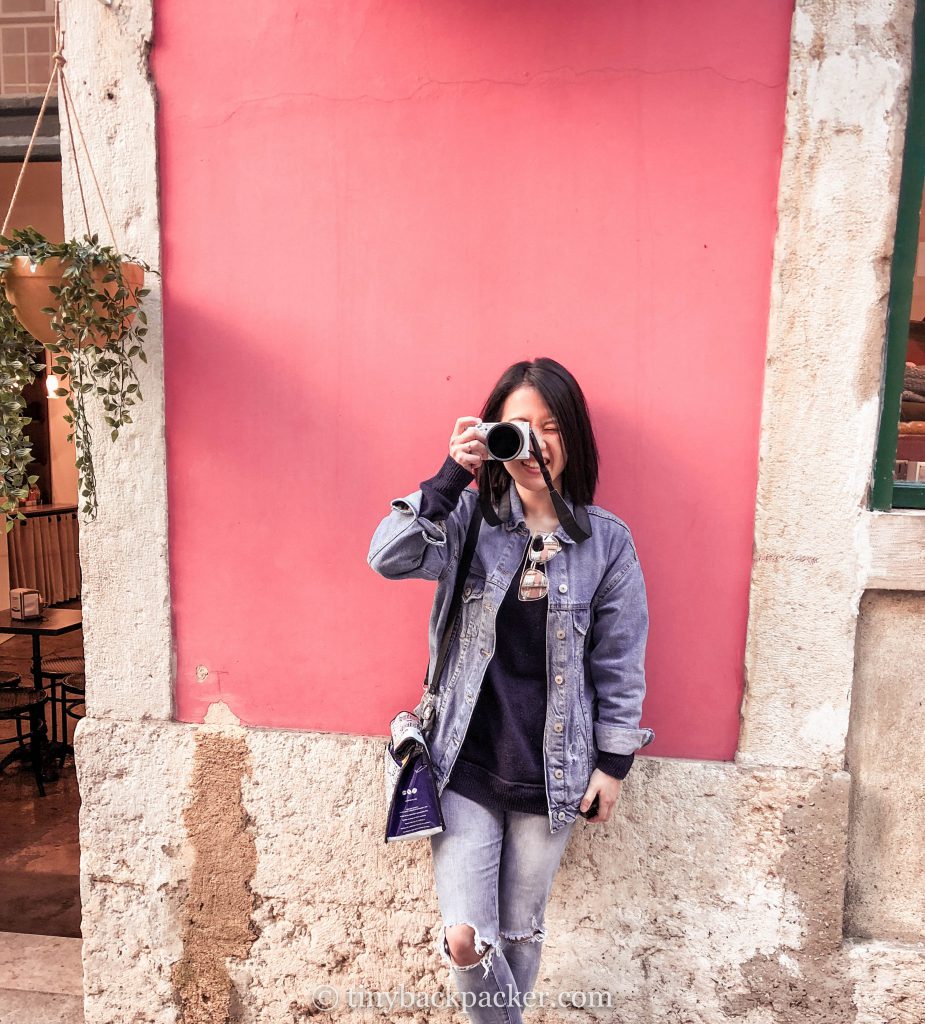 Baixa-Chiado Area
After enjoying the view from the Santa Justa Lift, there is an exit, which is next to the church Carmo Convent, leads you to the Baixa-Chiado area. In this area, there are some stores, shopping mall and cafés. Since we visited Lisbon in November, we already saw some Christmas decorations.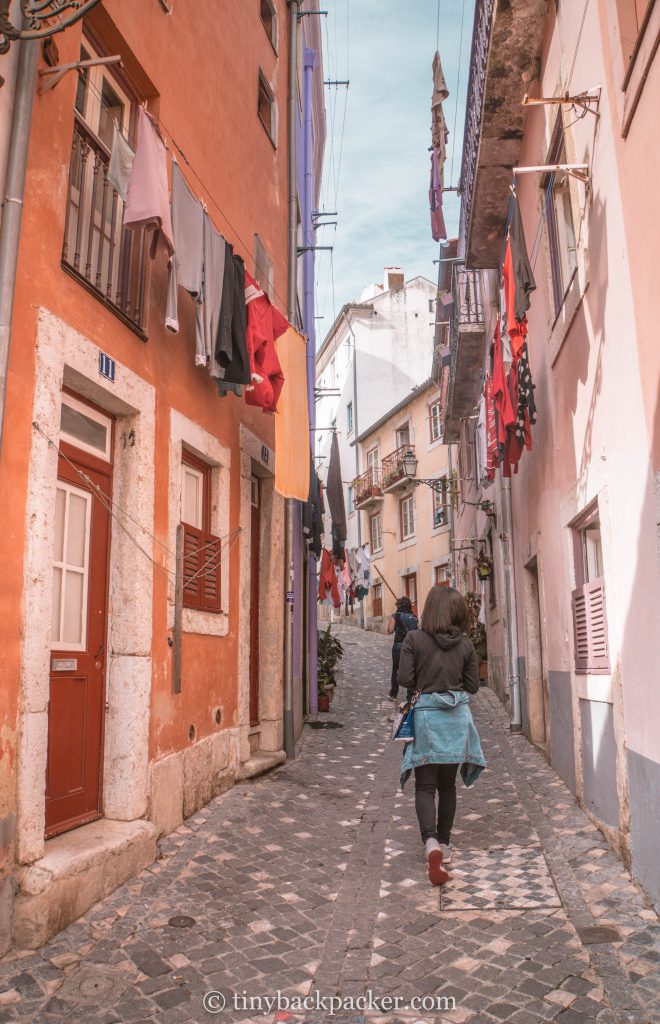 Castelo de S. Jorge
Address:R. de Santa Cruz do Castelo, 1100-129 Lisboa, Portugal
Website:https://castelodesaojorge.pt/en/
Our airbnb is in Alfama area and is near the castle, too. Although we would love to visit it, it was closed on the day because the employees from the site went on strike. However, we got to have more time to explore this area and those cute little alleys.
Somehow it makes me smile when I saw locals hanging their laundry outside the houses 😛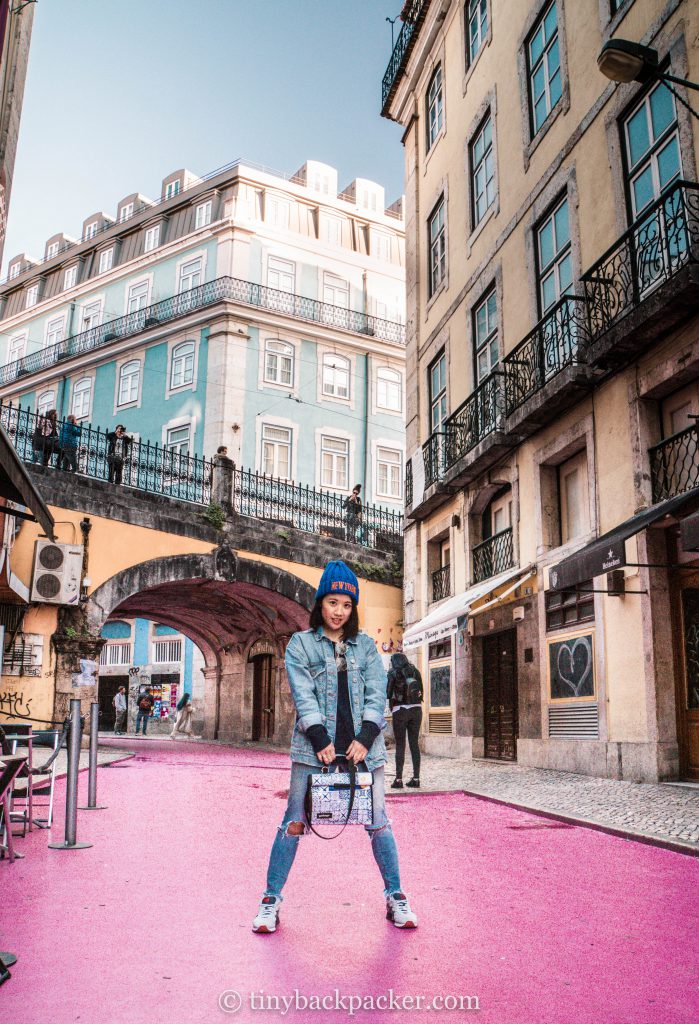 Pink Street
Address: R. Nova do Carvalho
Pink Street gets its name because the street is really painted in pink. The street is not very long and is a bar/nightlife street in the evening.
It was not too crowded when we were there in the morning. Please don't expect it too much so that you won't be disappointed. The paint of the street is fading a little bit.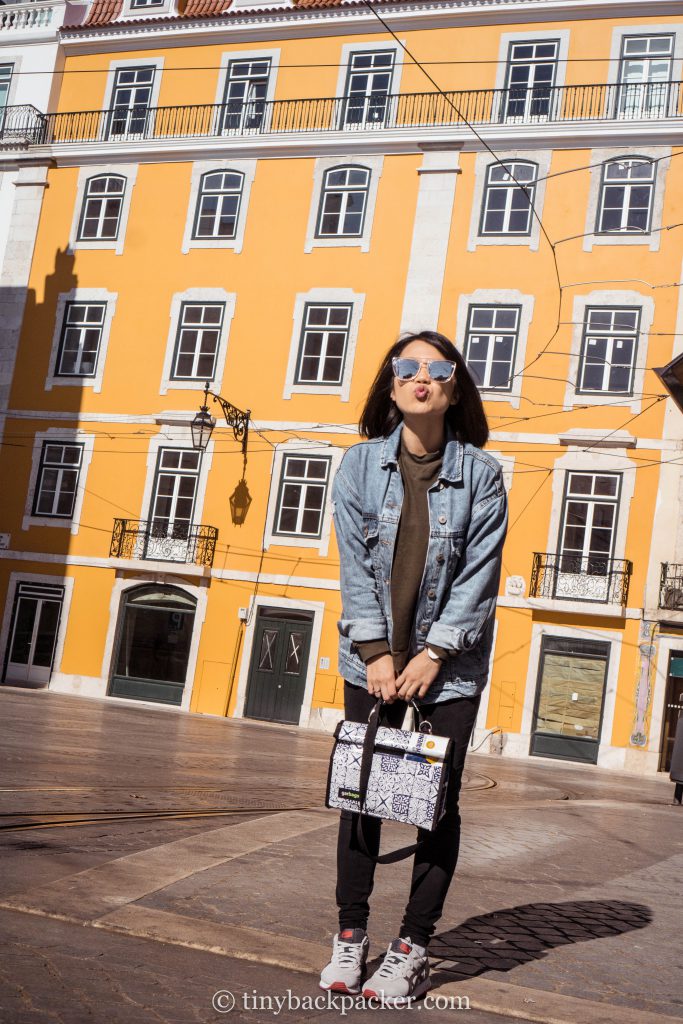 Tram/bus Stop: Cais do Sodre
Not far from Pink Street, Cais do Sodre is one of the busiest stop in Lisbon. If you want to go to Belém or transfer to go to the city center, you might always need to change here. At the stop, there is this clean and bright yellow building.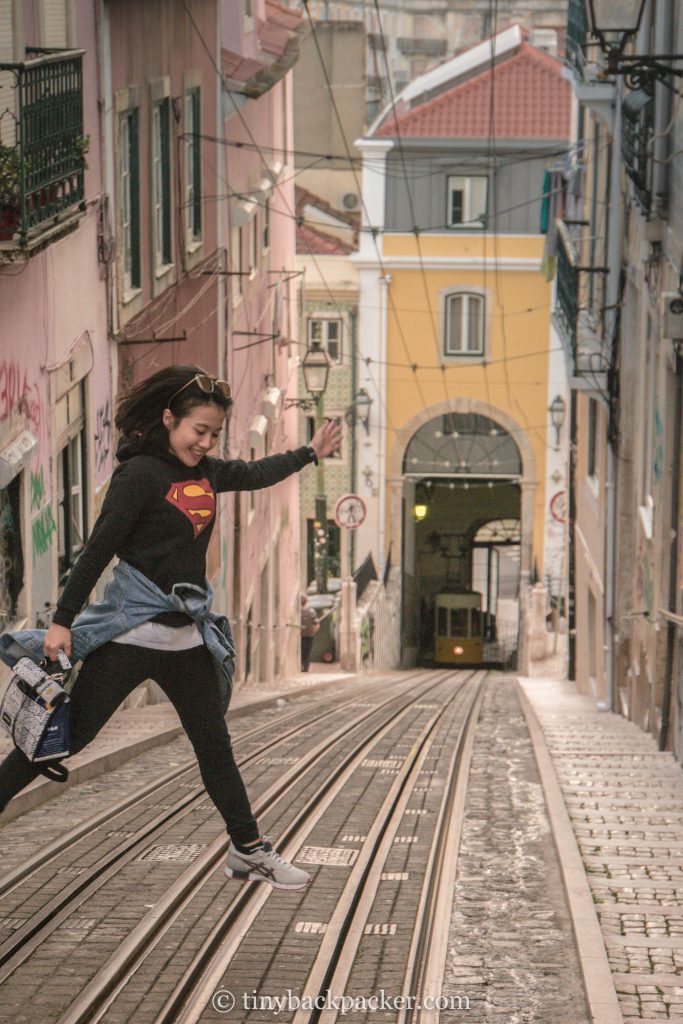 Bica Street with yellow funicular
Address: Rua da Bica de Duarte Belo
Besides the famous yellow Tram No. 28, there is also a small funicular station in Rua da Bica de Duarte Belo. The ride is very short, but it saves people time from walking up to the hill and the other way around. Also, the houses / buildings next to the rail are very colorful and cute. Many people like to take pictures with the yellow funicular with the buildings around.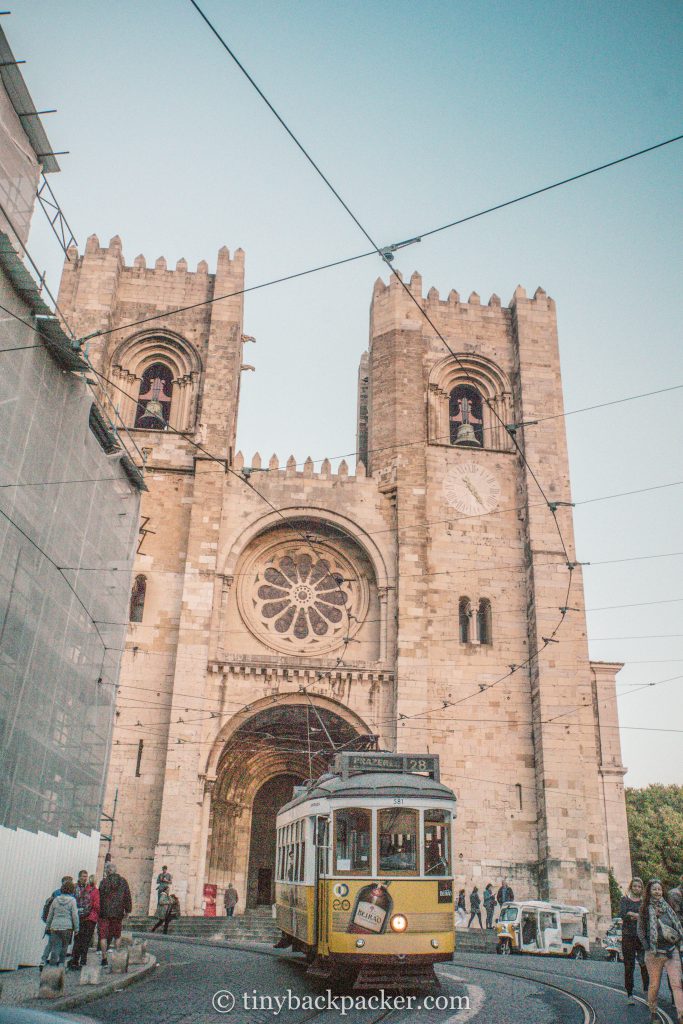 Lisbon Cathedral with yellow tram
Address: Largo da Sé, 1100-585 Lisboa
We always took tram 28 to go to the city and passed a station directly in front of Lisbon Cathedral. You might be very familiar with such a photo, because it looks like the tram coming directly out of the church.
If you want to take such a photo, don't forget to set your camera into continuous shooting. This way you will get some good pictures 🙂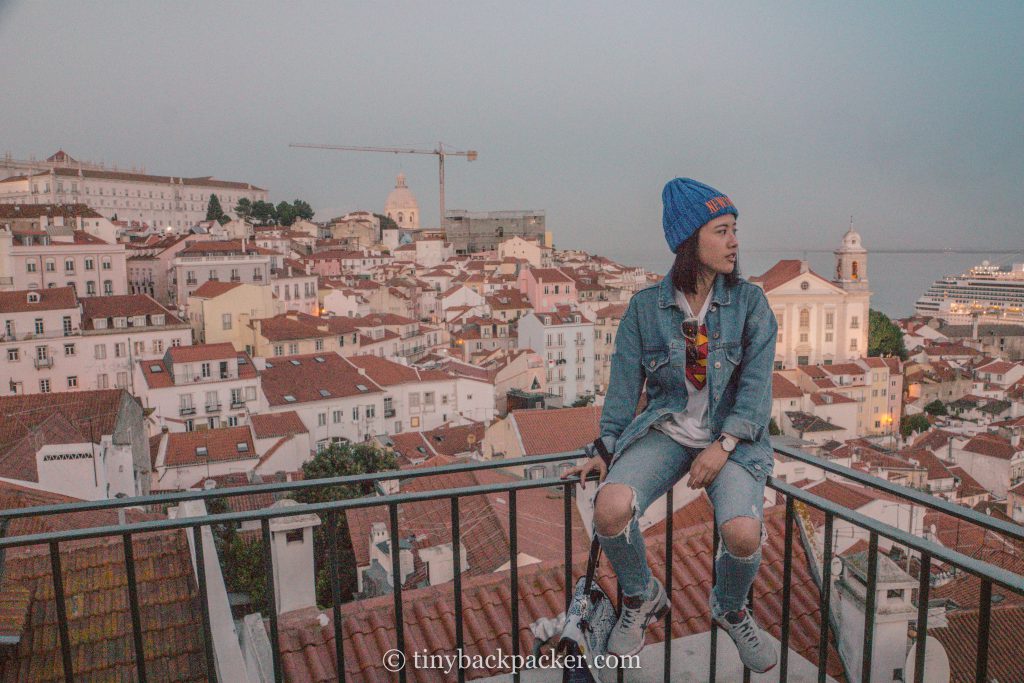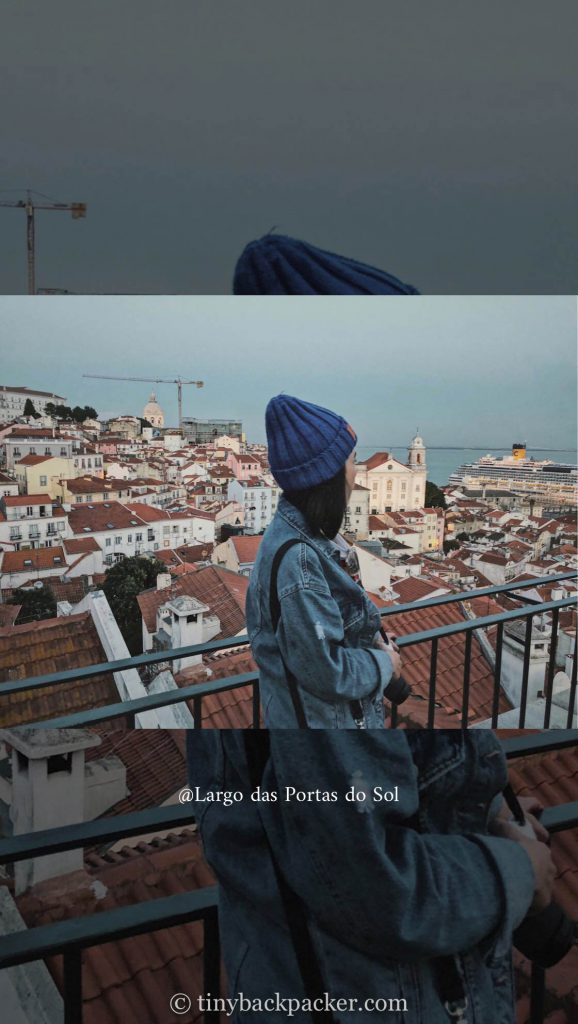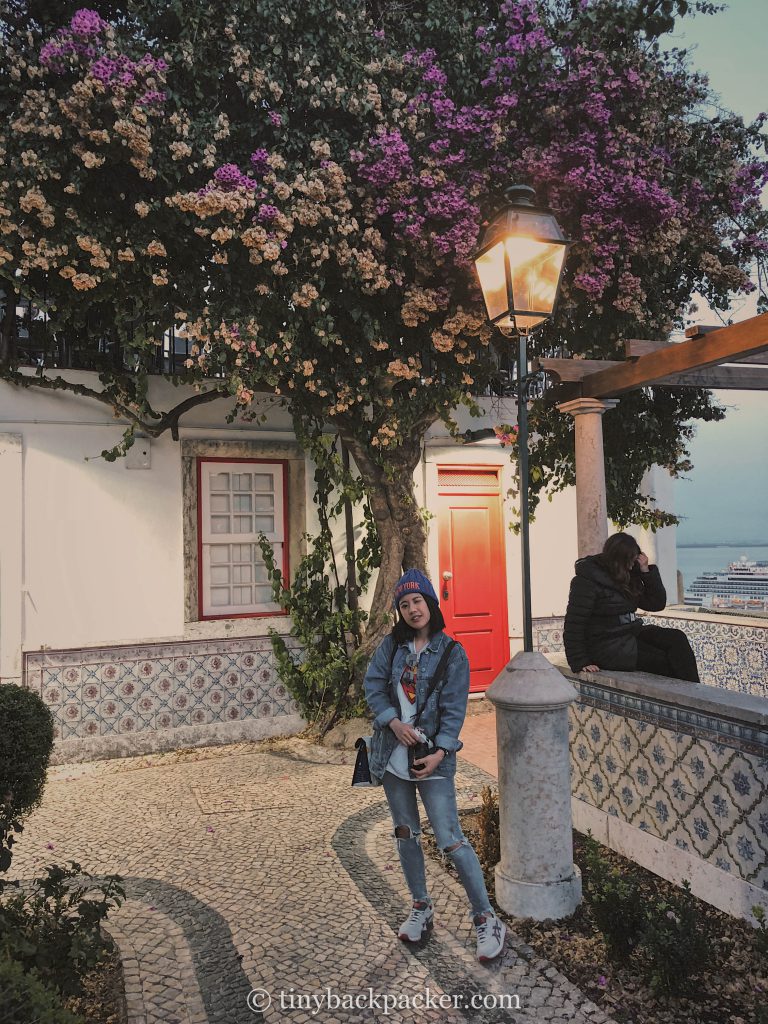 Largo das Portas do Sol: romantic sunset view
We found this romantic spot by passing through the station at Largo das Portas everyday in Tram 28. It was always quite crowded when we passed by so we wanted to explore it, too.
There is a platform for people to overlook sea and Alfama area. It's also a perfect and romantic place for couple to enjoy the sunset with live music at the background.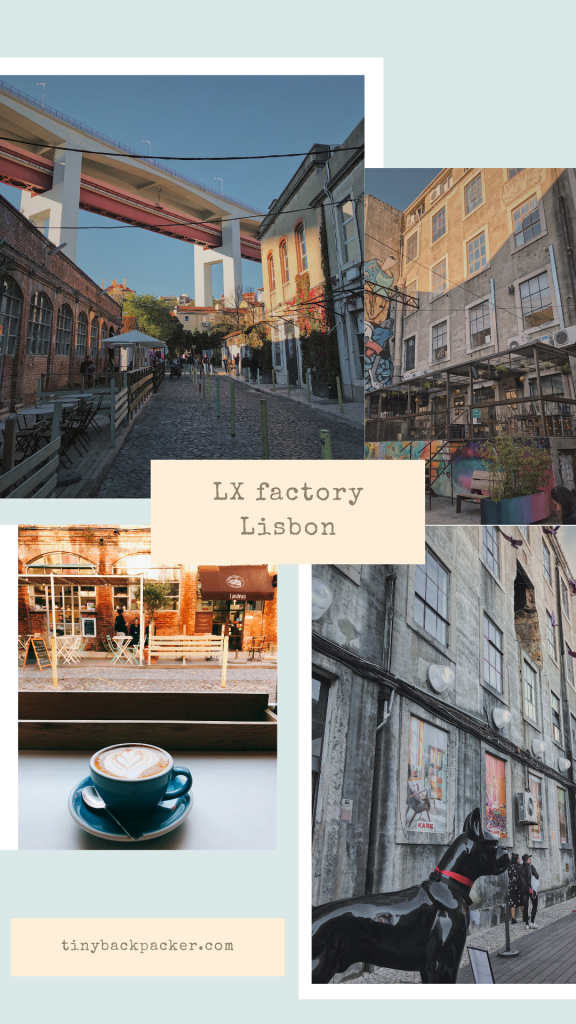 LX Factory: cool place to hang out!
This factory is a little bit far from the city center, but you must visit this place. We both loved it so much that we visited it twice within a week. It was an empty factory for a while and people transformed it into one of the coolest place in Lisbon.
There are cafes, restaurants, bar, bookstore and shops. The buildings here have many cool paintings or graffitis on them. Although this area is not that big, you can still spend one afternoon here easily.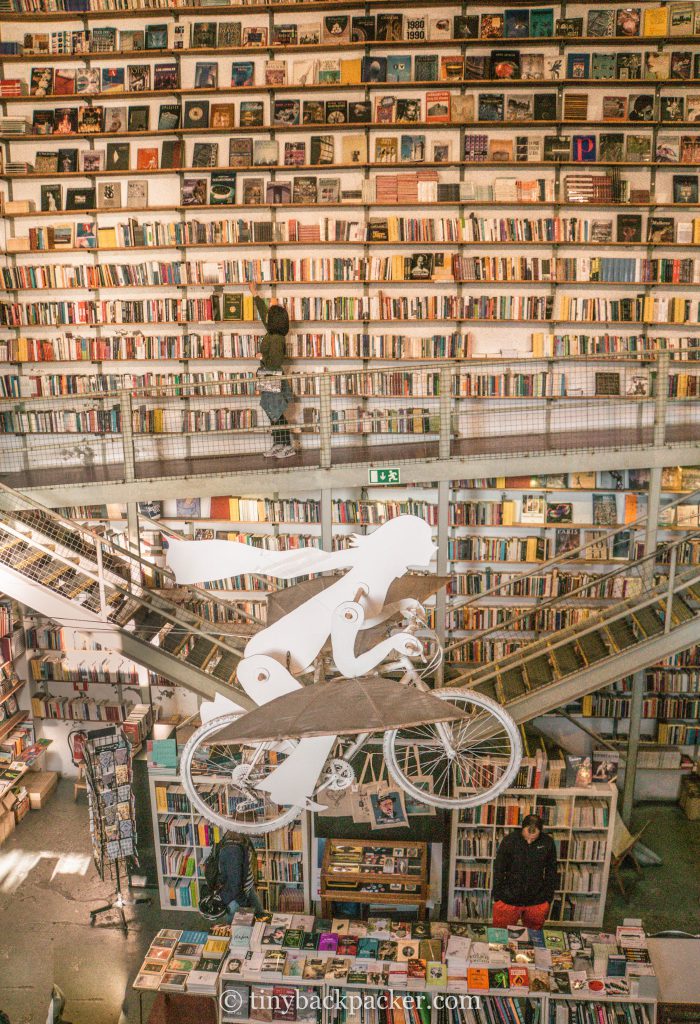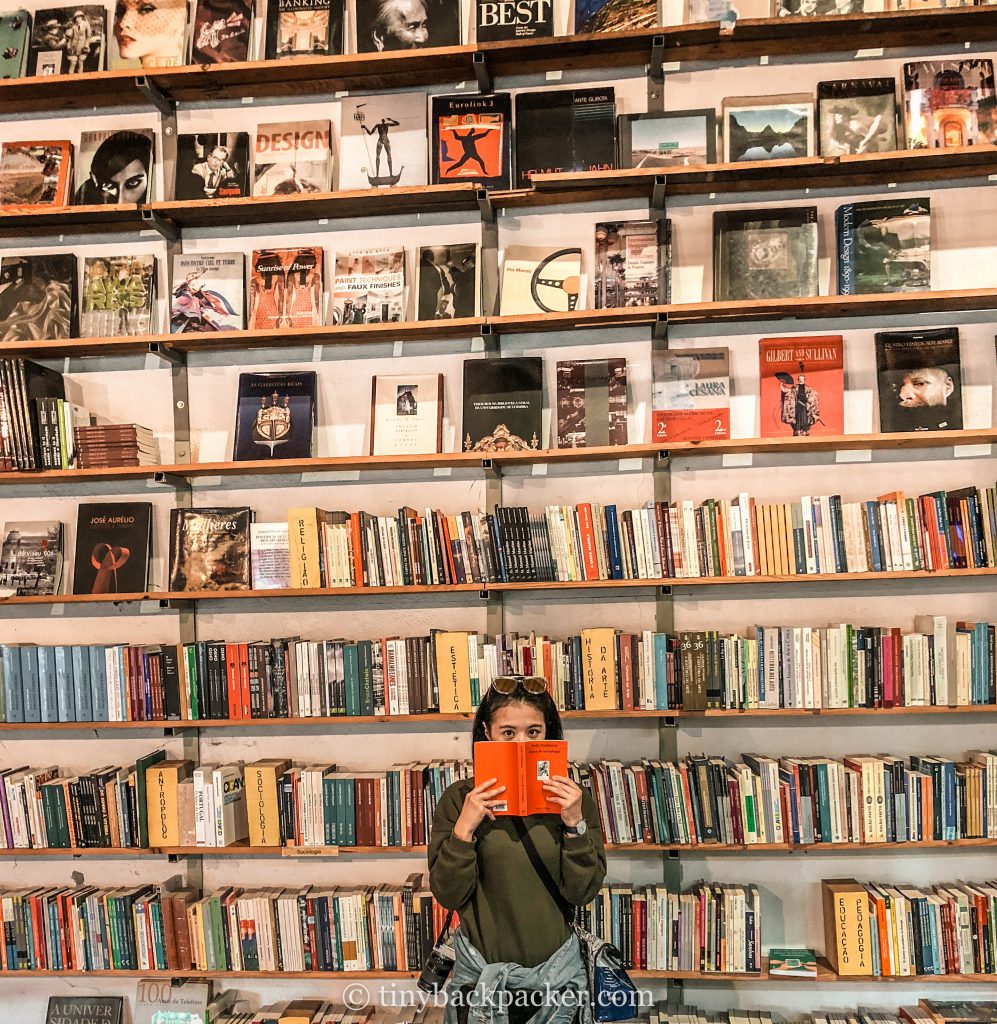 There is a very cool bookstore in LX Factory. They decorate the store with huge bookshelves. There is also a hanging bike in the air!
Besides this bookstore, there is a Japanese restaurant here called Sushi Factory. If you like fusion and creative sushi like us, you might want to visit this restaurant, too.
I will share with you more details about this restaurant in another food article for Lisbon.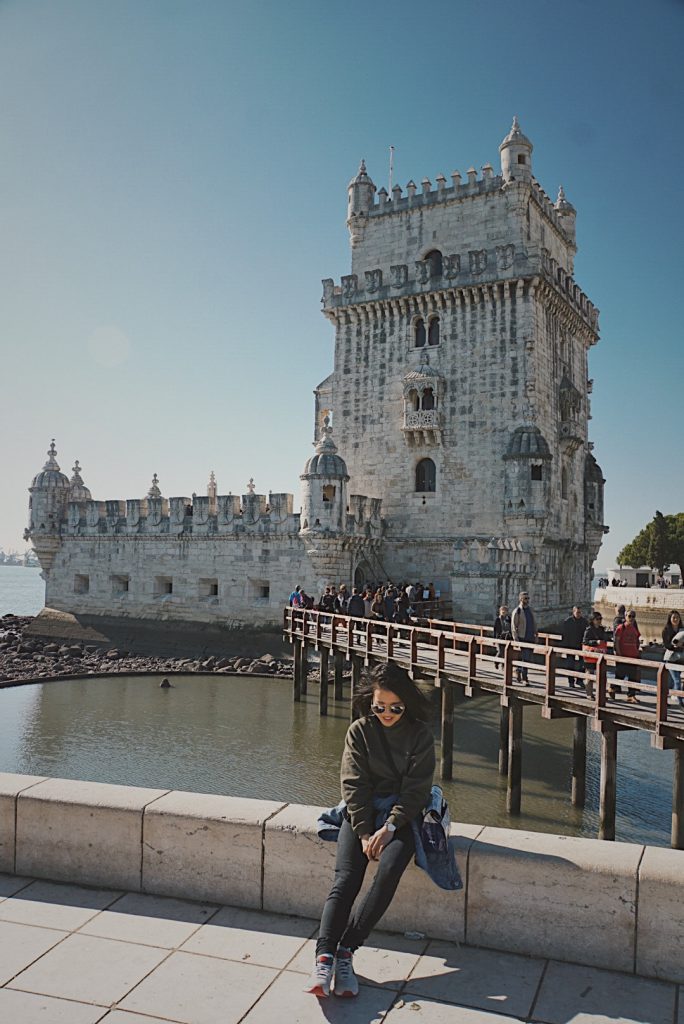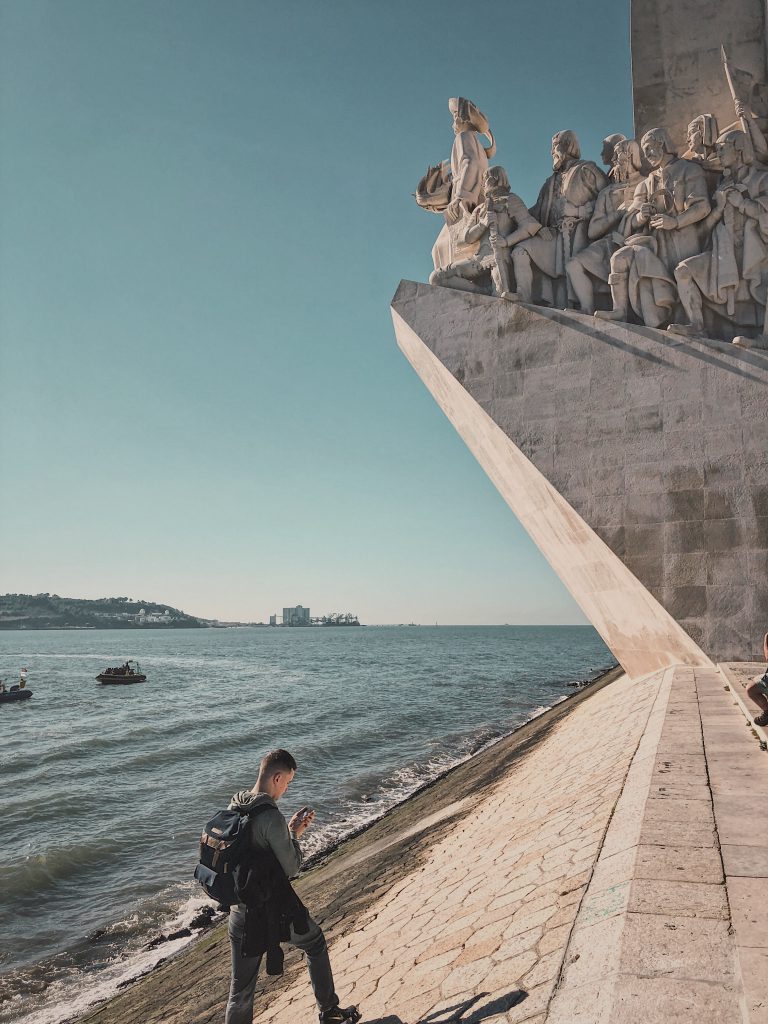 Belém
Belém is one of the district in Lisbon where people usually visit for half a day. Here you can visit Belém Tower, Monestry of Mosteiro dos Jerónimos, Monument to the Discoveries and the famous pastry shop Pastéis de Belém to eat delicious egg tarts.
For more articles about Lisbon:
LISBON TRAVEL GUIDE | ALL YOU NEED TO KNOW FOR FIRST TIMERS
WHAT TO EAT IN LISBON? | TOP RESTAURANT & CAFÉ LISTS
SINTRA TRAVEL GUIDE | A DAY TRIP FROM LISBON
You can also find me:
FACEBOOK:跟著恬恬與Fabianㄧ起刮世界地圖
YOUTUBE頻道:INSI德R
INSTAGRAM: @tiny.backpacker
AIRBNB: Get your 25 Euro credit!
If you like my post, please do not hesitate to do me a favor and press the hand button for 5 times 🙂 FB or google log in makes the process quicker and easier!
You May Also Like
June 3, 2020
May 13, 2020