What to eat in Lisbon? | Top Restaurant & Café Lists
May 13, 2020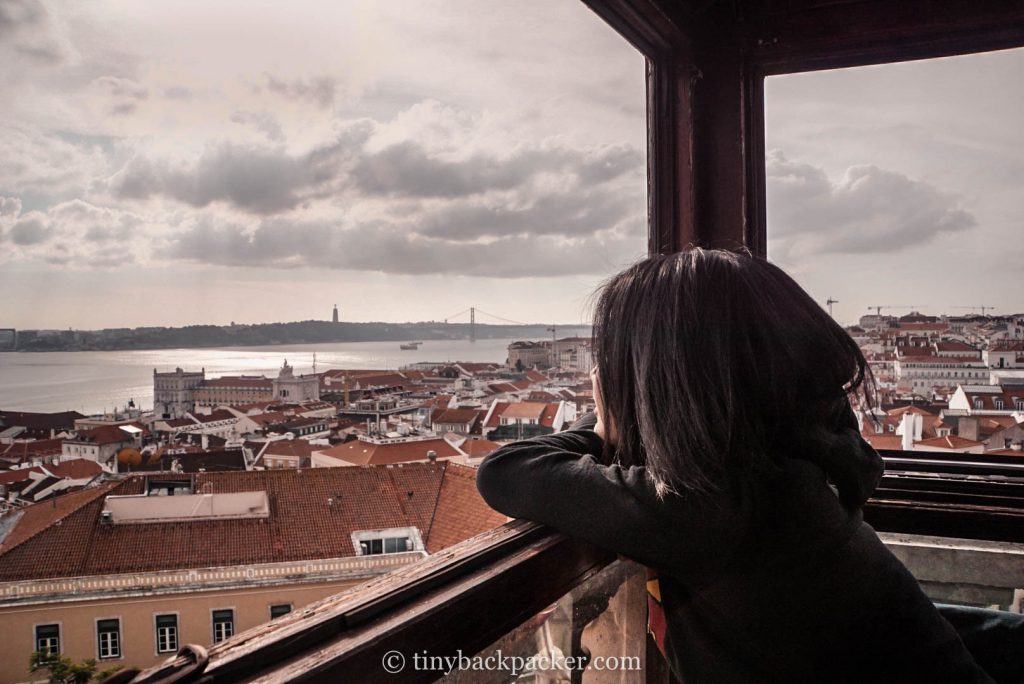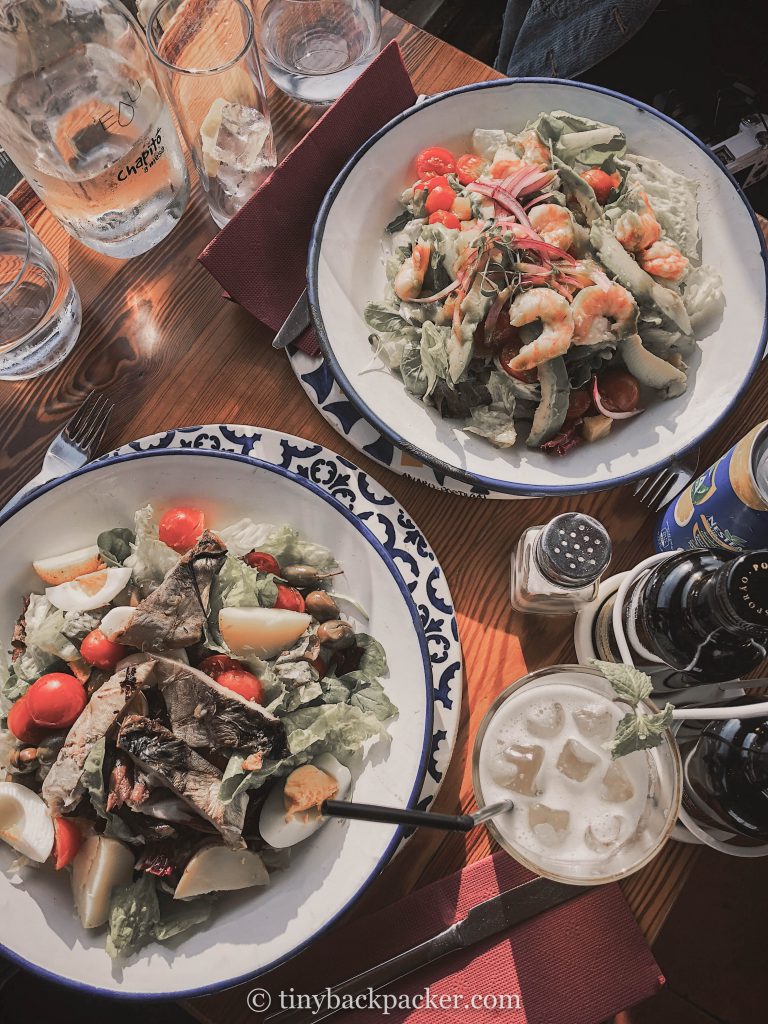 Chapitô à mesa: Good restaurant with the best view!
Address:Costa do Castelo 7, 1149-079 Lisboa, Portugal
Website:http://chapito-a-mesa.thefork.rest/en_GB/
We knew this restaurant because our airbnb host recommended it to us. If you want to enjoy a nice view while you try some Portuguese food, you must come here!
We were there on my birthday and were really lucky to get a seat at the corner with the best view in the restaurant. It was a warm afternoon so we decided to order some salad with seafood. Both ingredients were fresh. Afterwards, we ordered a typical Portuguese dessert, which tasted like sponge cake. The cake was moist, soft and it tasted a lot of egg flavour in it.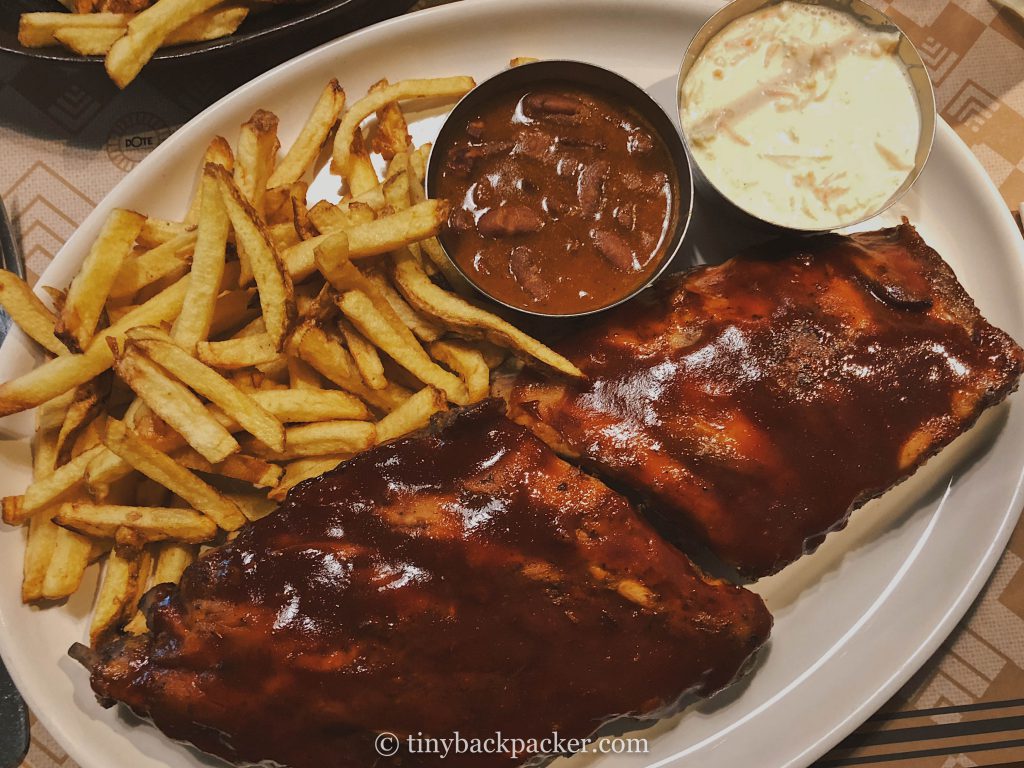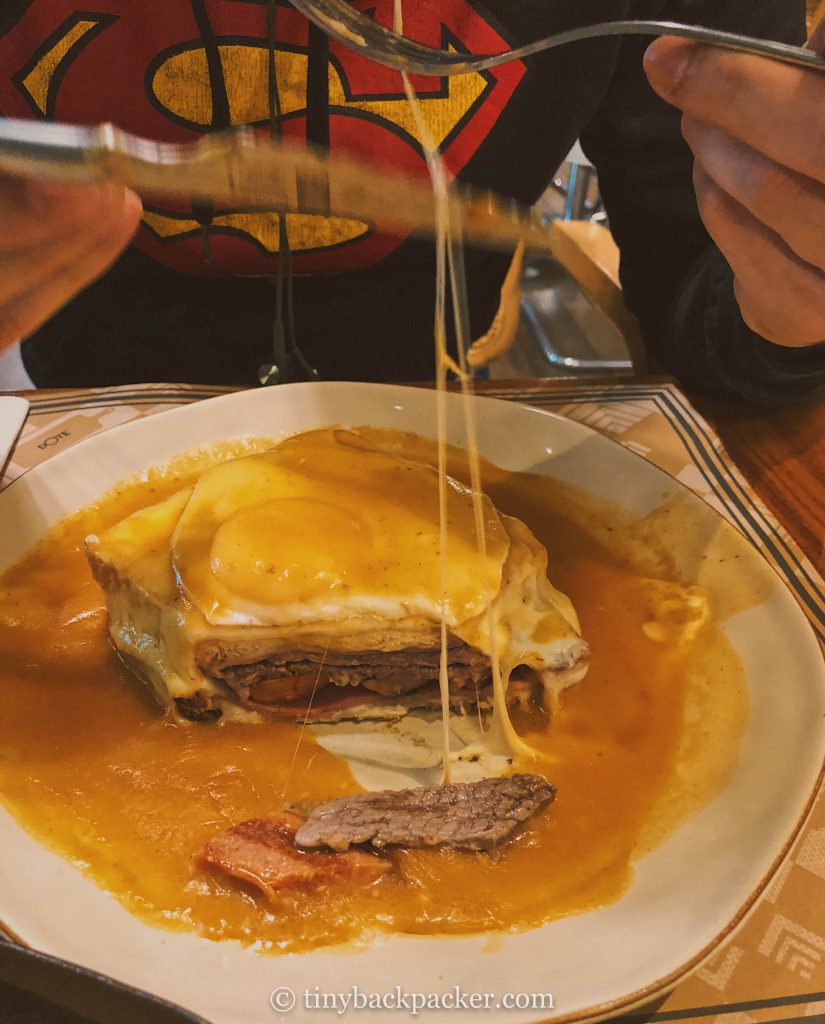 Dote – Cervejaria Moderna: Try out Francesinha Sandwich
Address:R. Barata Salgueiro 37A, 1250-042 Lisboa, Portugal
Website:https://www.dote.pt
During our visit in Lisbon, we met a Taiwanese girl. Since we wouldn't visit Porto (North of Portugal) that time, she recommended us this restaurant to try some dishes like Francesinha Sandwich.
The restaurant is near the metro station Rato. We were there at 3 PM so it was not so busy at the moment. I ordered ribs and Fabian ordered Francesinha Sandwich.
Francesinha Top is a classic choice. It is basically made of ham, steak, eggs and two kinds of sausages. Over the top there were cheese and yummy gravy. It was really delicious but also has lots of calories. Ribs from Dote were also really good. The meat was tender and easy to be torn down. The sauce was so delicious that I wanted to lick my fingers 😛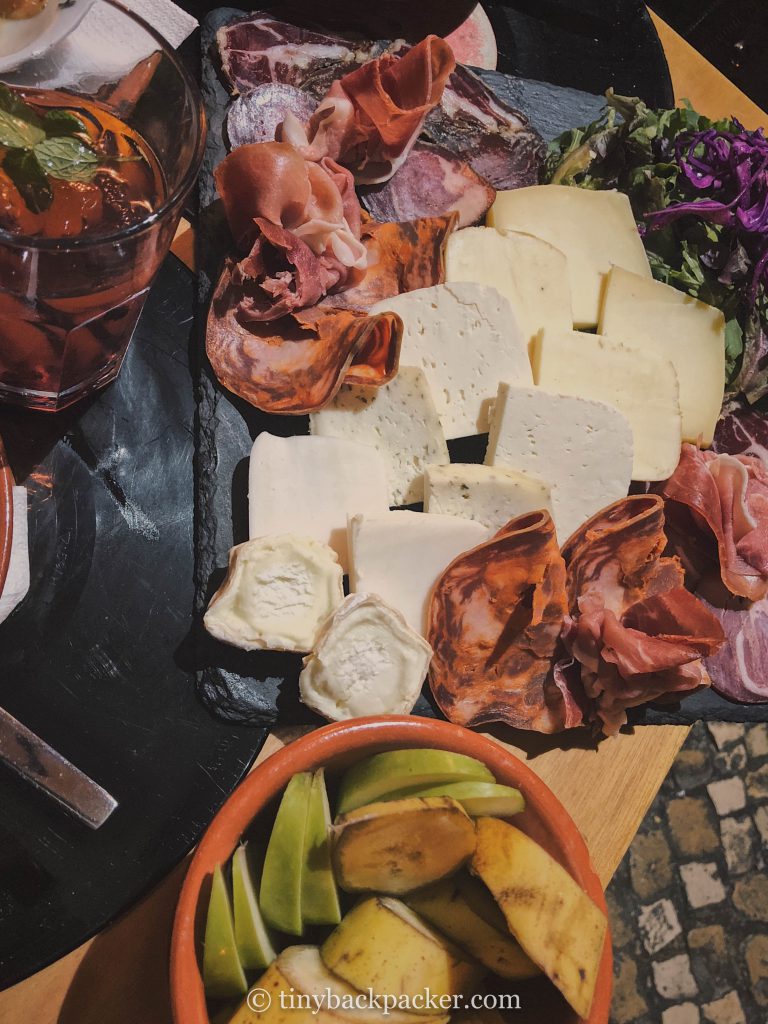 Marcelino Pão & Vinho: Mixed Tapas and Sangria
Address:Rua do Salvador nº62, 1100-466 Lisboa, Portugal
Website:https://www.facebook.com/Marcelinopaoevinholisboa/
One evening we walked back home from Largos das Portas do Sol and discovered this cute little restaurant on the sidewalk. There was a sign mentioning "Beer Sausage." The next moment we were already sitting down. We ordered a mixed tapas plate for 35 Euro.
In this set, we had four different kinds of chorizos, at least five different kinds of cheese and many other ham and smoked ham. Some fruits and bread were served along with the meal.
It was quite a lot, so we didn't finish the plate. We brought the rest home and ate them for our breakfast with bread.
Sushi Factory: All you can eat at LX Factory
Address:R. Rodrigues de Faria, 1300-501 Lisboa, Portugal
Website:https://www.facebook.com/sushifactorylisboa/
We both love to eat fusion sushi. During our visit to LX Factory, we discovered Sushi Factory. The reviews of the restaurant are mostly positive and good, so we decided to try it out.
Since one plate (8-10 pieces) costs already 10 Euro, we decided to have all you can eat for 17 Euro per person. There are no buffet sections in the restaurant. Waiters will bring you sushi to the table. We couldn't order sushi we like, but every plate the waiters brought us was different and a lot. We ate till the third round and gave up.. (It was a lot and we were full.)
Rio Maravilha: Roof top Bar at LX Factory
This roof top bar is located directly above the Sushi Factory restaurant. The bar is very spacious and is well-furnished with different style of furnitures. You will find your favorite corner or spot, enjoy a good drink and night view.
It was quite romantic when we sat on bench and watched the night view on the roof.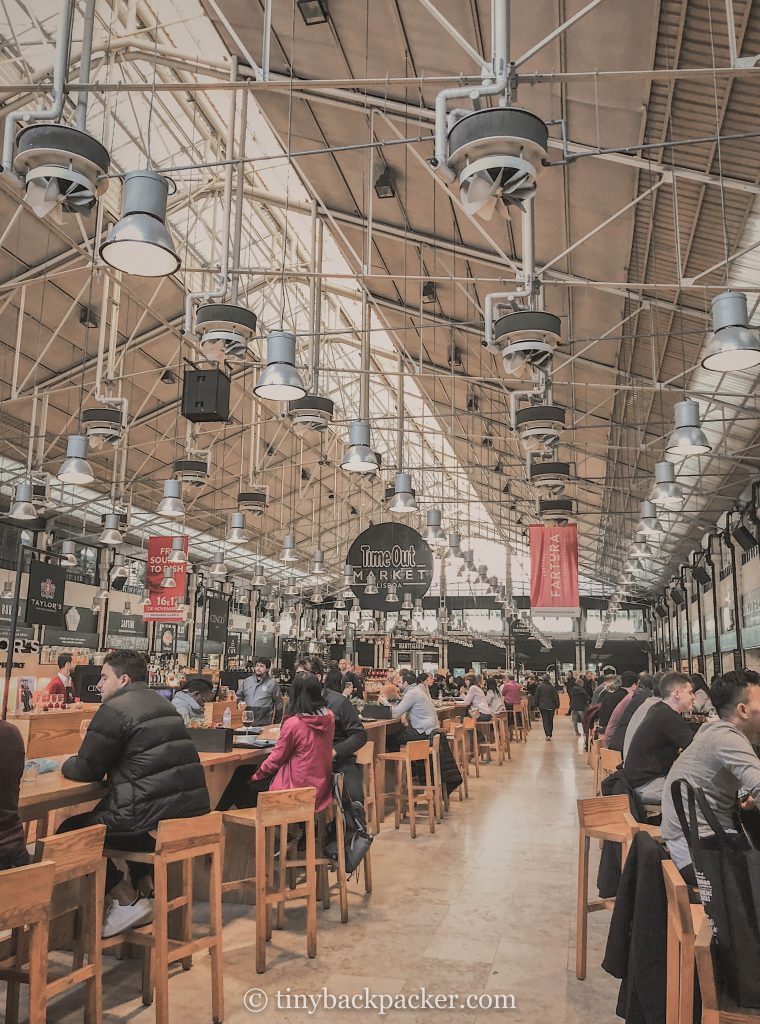 Time Out Market: Food court with good restaurants
Address:Av. 24 de Julho 49, 1200-479 Lisboa, Portugal
Website:https://www.timeoutmarket.com/lisboa/en/
The concept of Time Out Market is like a food court gathering many good cafés, restaurants and shops. Here you can try out Japanese, Portuguese and American food. Some are very creative, some are traditional, but all of them are good.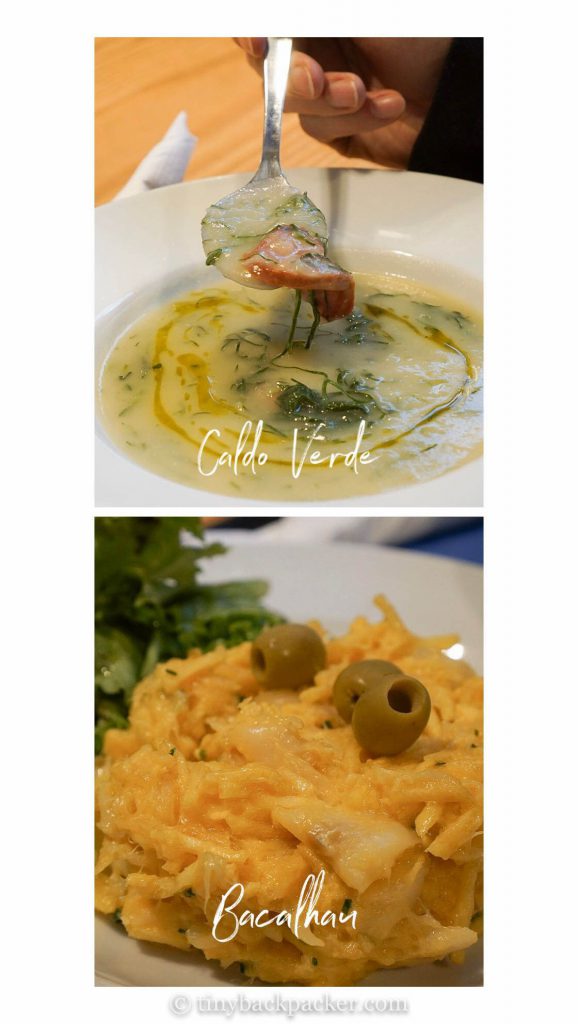 We wanted to try some Portuguese food so we ordered Caldo Verde and Bacalhau with omelet. Caldo Verde is a basic traditional Portuguese soup. The ingredients are potatoes, collard greens, olive oil, black pepper and salt. Bacalhau is stockfish in English. It is unsalted fish, especially cod dried by cold air and wind on wooden racks on the forestore.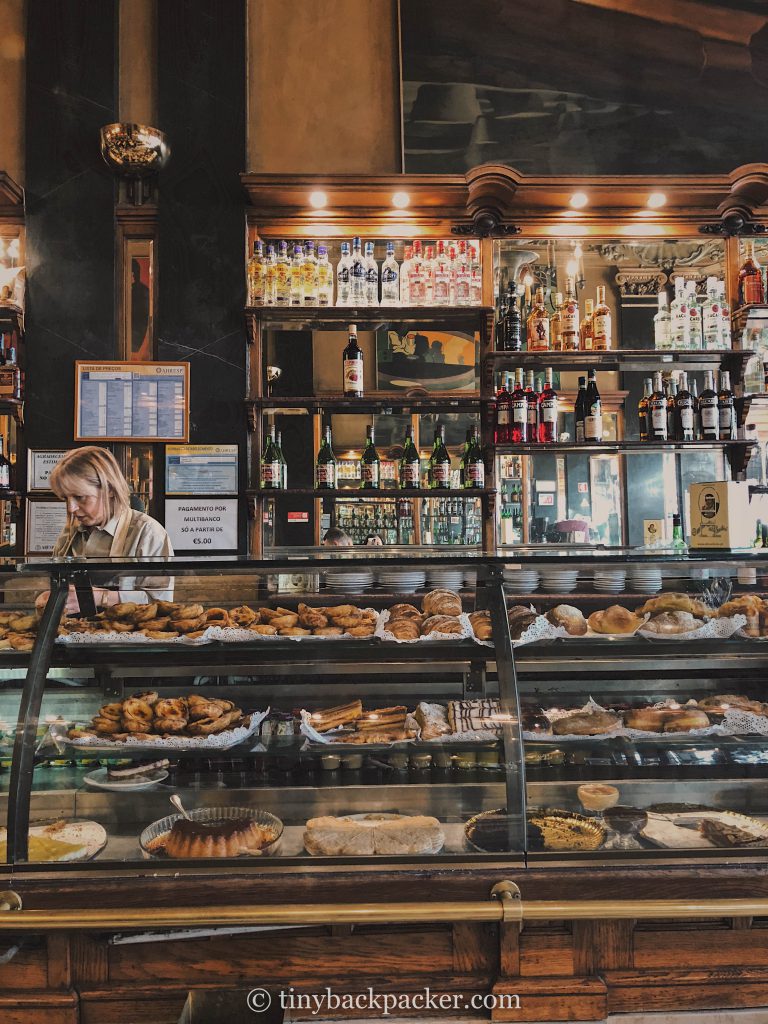 Café A Brasileira: The oldest Café in Lisbon
Address:R. Garrett 122, 1200-273 Lisboa, Portugal
Visiting this Café is not just to drink their coffee or try their dessert, it is more about the atmosphere. The surrounding brings you back to the time when the café was open. You can also imagine the history and stories happening in this place.
If you want to visit any place with over hundred years of history, you might want to come to Café A Brasileira.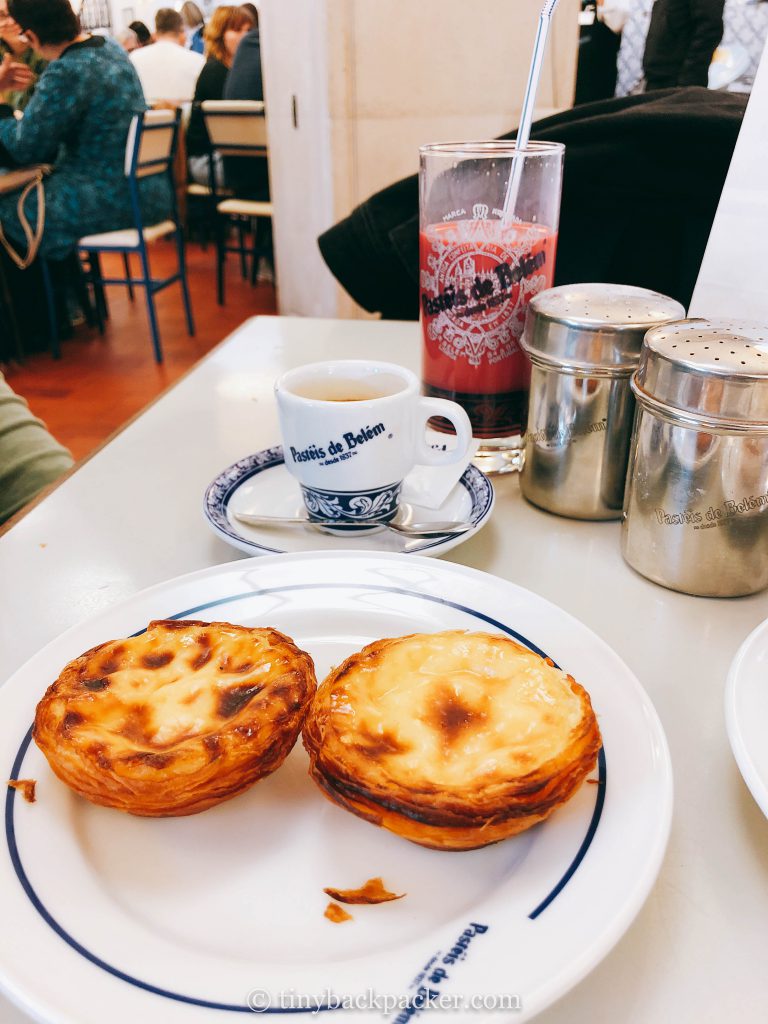 Pastéis de Belém: Famous Pastry Store
Address:R. de Belém 84 92, 1300-085 Lisboa, Portugal
Website:https://pasteisdebelem.pt/en/
When you are in Portugal, you must try their egg tarts or pudding pastry. In Belém, there is this Pastéis de Belém, which has one of the best egg tarts in Portugal or at least in Lisbon.
The store can accommodate over hundreds of people, but it was almost full when we were there. We even had to wait in line for a while until we were brought to our table. Though it was really busy the whole day, the waiters were really professional and friendly. They took our orders and brought our orders quickly.
Besides eating inside, you can also take those pastries away.
More articles about Lisbon:
LISBON TRAVEL GUIDE | ALL YOU NEED TO KNOW FOR FIRST TIMERS
TOP 10 MUST-VISIT PLACES IN LISBON
You can also find me:
FACEBOOK:跟著恬恬與Fabianㄧ起刮世界地圖
YOUTUBE頻道:INSI德R
INSTAGRAM: @tiny.backpacker
AIRBNB: Get your 25 Euro credit!
KLOOK: Get your 5 Euro credit!
If you like my post, please do not hesitate to do me a favor and press the hand button for 5 times 🙂 FB or google log in makes the process quicker and easier!
You May Also Like
June 3, 2020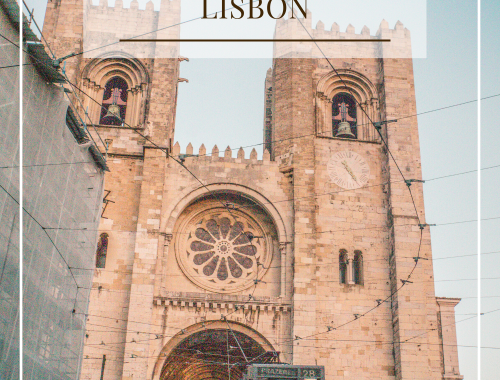 May 11, 2020