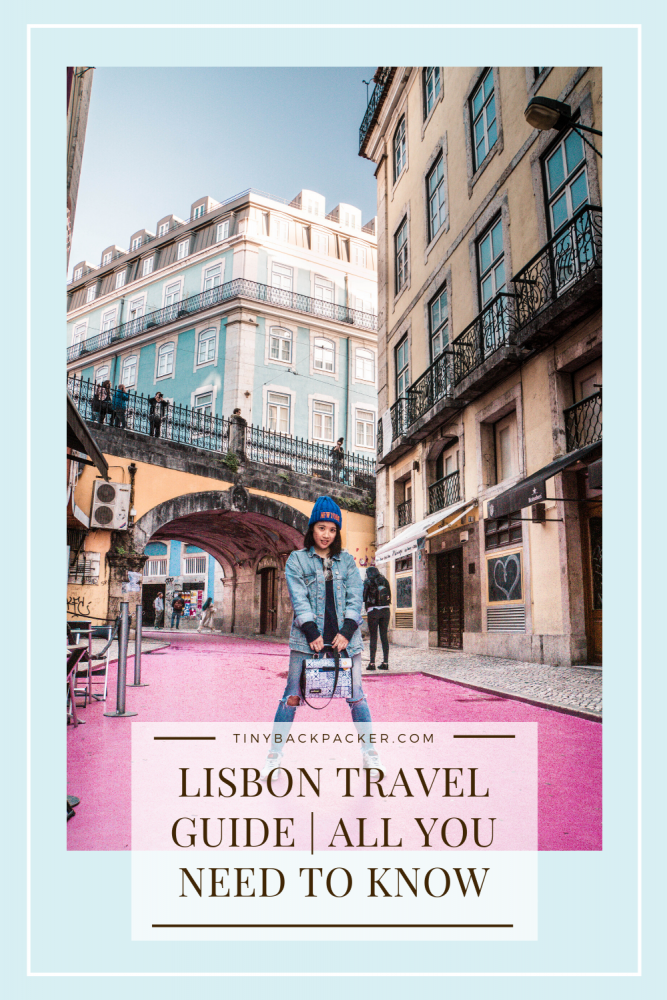 Lisbon Travel Guide | All you need to know for first timers
May 4, 2020
Recently, Portugal is a quite popular destination among travellers around the world. It has not only beautiful landscape and nice people but also delicious food and cities with vibes. Among those cites, Lisbon and Porto are most frequently visited.
In this article, you will know where we stay, which airline we booked our flight tickets and which apps we used while we were in Lisbon. Also, there will be lots of information about sightseeing spots and recommended restaurants from us!
Which Airline?
Instead of choosing the cheap airline Ryanair, we chose TAP Air Portugal from Portugal. We didn't want to risk our vacations just for buying cheap tickets. A roundtrip without luggages costs about 150 Euro per person. The flight is about three hours from Frankfurt, Germany.
During the flight, they will offer passengers some snacks like sandwiches or crackers and drinks. Our overall experience with the airline was really good without any complaints.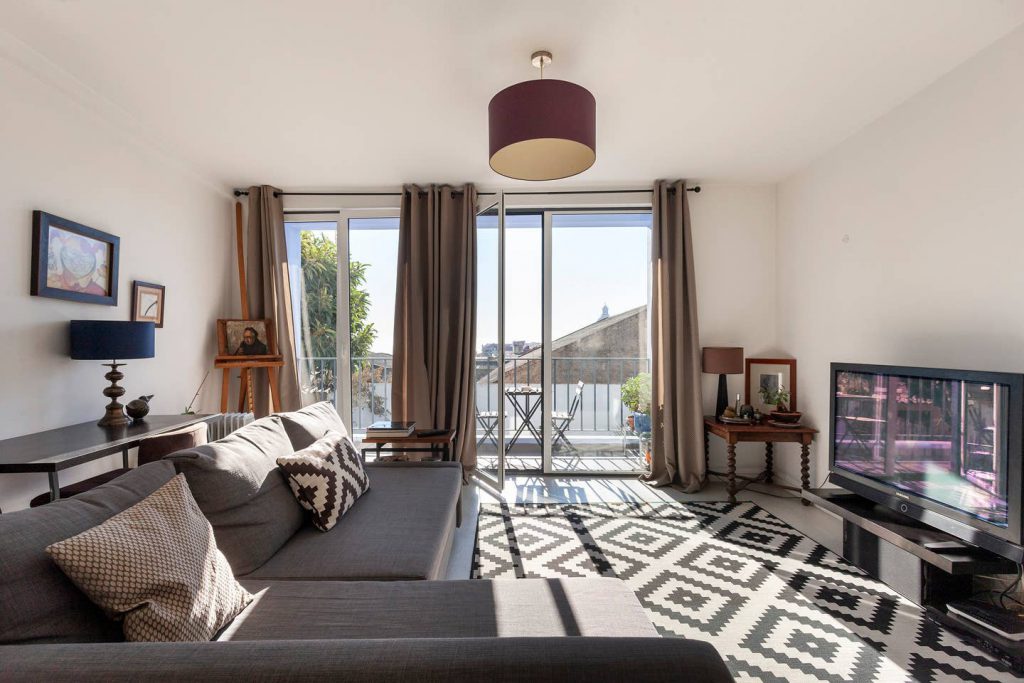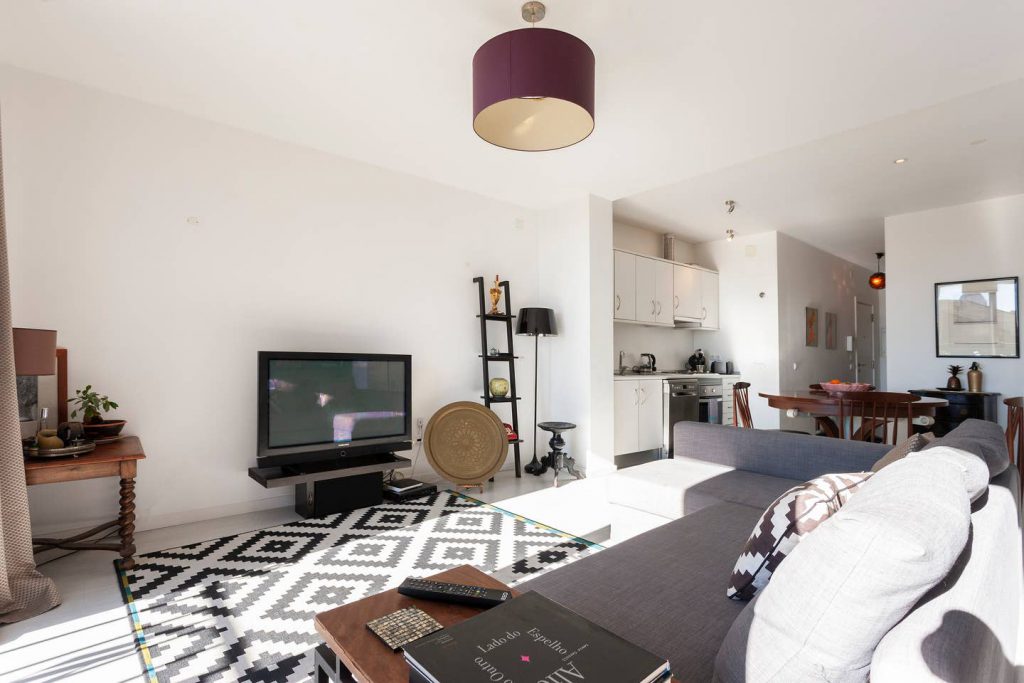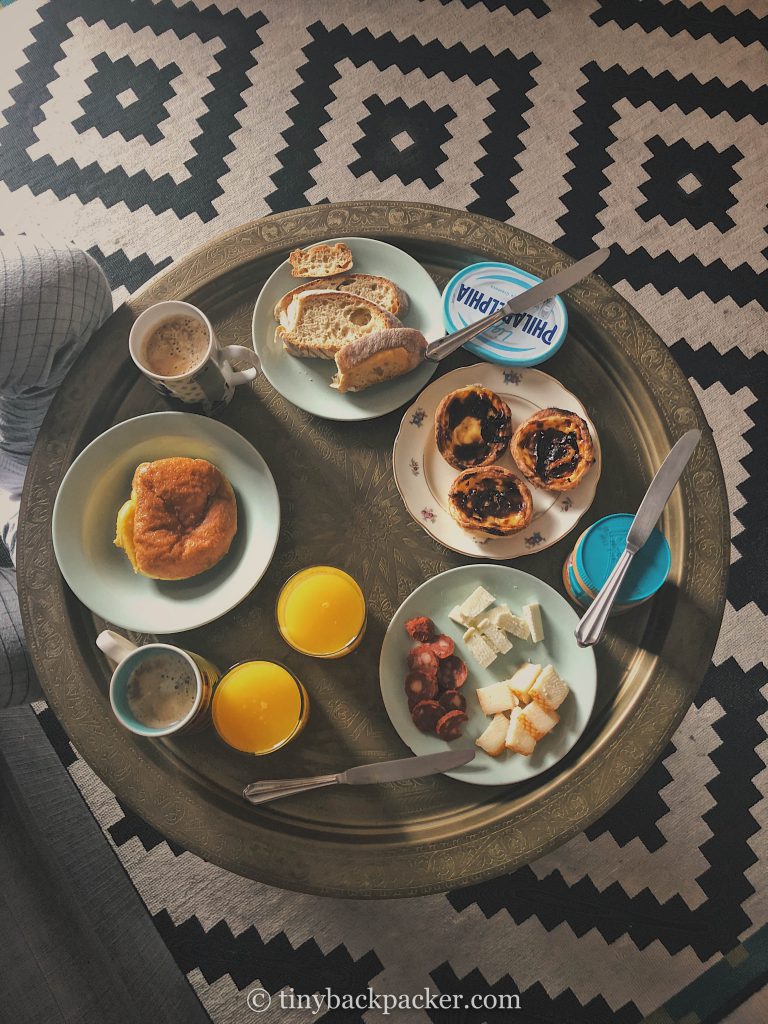 Where to stay?
AIRBNB – AMAZING VIEW – GRAÇA
Airbnb link:https://www.airbnb.com/rooms/3061212
Get your 25 Euro airbnb discount from me:https://www.airbnb.com/c/thuang887
How to go to the accommodation from the airport?
The fastest and the easiest way is to take a taxi or a Uber. The host told us that Uber in Portugal is quite cheap. It costs about 10 Euro. If you want to take public transportation, you can take the metro green line to Intendente or Martim moniz station. There, you need to transfer to Tram 28 and get off at the Rua da Graça stop.
Overall experience
We stayed here for eight nights. The place looks the same as the pictures on Airbnb website. It is very clean, cozy and modern. We almost didn't want to go out because we felt so much like at home. (We even bought the same sofa for our new apartment.) This place is located directly in a quiet residential district in Alfama. There are bakeries, restaurants, supermarket and shops. There is also a tram station not far away. (Tram 28: Rua da Graça)
Moreover, you have everything you need in the kitchen. There are also dishwasher, washing machine, microwave, coffee machine and more. That's why we always went to a supermarket to get some food to have breakfast or dinner at the place.
Our overall experience was very good. There was only one slightest point we want to mention: The floor in the apartment and the stairs at the house are made of woods, so you might hear people walking. But it was not too frequent or loud that we couldn't sleep.
TRYP Lisboa Aeroporto
Our flight on the last day was at 8 AM. That's why we decided to stay directly at the airport to avoid stress and waking up early. This hotel locates near Terminal 1. They offer early breakfast from 4 AM to 11 AM. Moreover, there is shuttle service to the airpot from 4 AM. (every 20 minutes)
Our general experience was okay. There was nothing to complain but also nothing really special. But the location is perfect and they offer shuttle service and early breakfast.
Lisbon City Pass
Viva viagem
Card: 0,50 Euro
Single use: 1,45 Euro
Where you can use? Subway, Tram and Bus.
More information here: https://www.metrolisboa.pt/en/buy/viva-viagem-card/
Where we stay is not too far but also not too close to the city center. So we used quite often public transportation in Lisbon. If you will use very often, you'd better buy a Viva Viagem Card. You can buy this card at every metro station.
The advantages of using this card are saving time to buy tickets every time you take public transportation and saving money. ( We once bought a single ticket by the tram driver for 2,90 Euro. Price was doubled!)
*Attention: Viva Viagem card can only be purchased at subway stations. The Viva Viagem Card you buy at train stations can be only used for train rides!
Lisboa Card
Day Pass: 19 Euro
Three-Day Pass: 40 Euro
The difference between Viva Viagem and Lisboa Card is that Lisboa Card allows you to take as many times as you want within the purchased time. One day means 24 hours, three-day means 72 hours. Also, you can visit up to 29 museums including Belem Tower and Jeronimos Monastery in Belem.
Yellow Bus Day Ticket
Day Pass: 10 Euro
When we lined up for Santa Justa Lift, the employee introduced us this Yellow Bus Day Ticket. You can take unlimited time within 24 hours. (The ticket validates from the time you purchase and you can use from then on for 24 hours.) You can even use this ticket to go to Belem. This day pass allows you to visit four old lifts in Lisbon, too.
It was a great deal so we bought this Yellow bus Day Ticket to visit Santa Justa Lift, to go to Belem and to explore Lisbon with public transportation. (Round-trip ticket from Lisbon to Belem costs already 5,80 Euro.)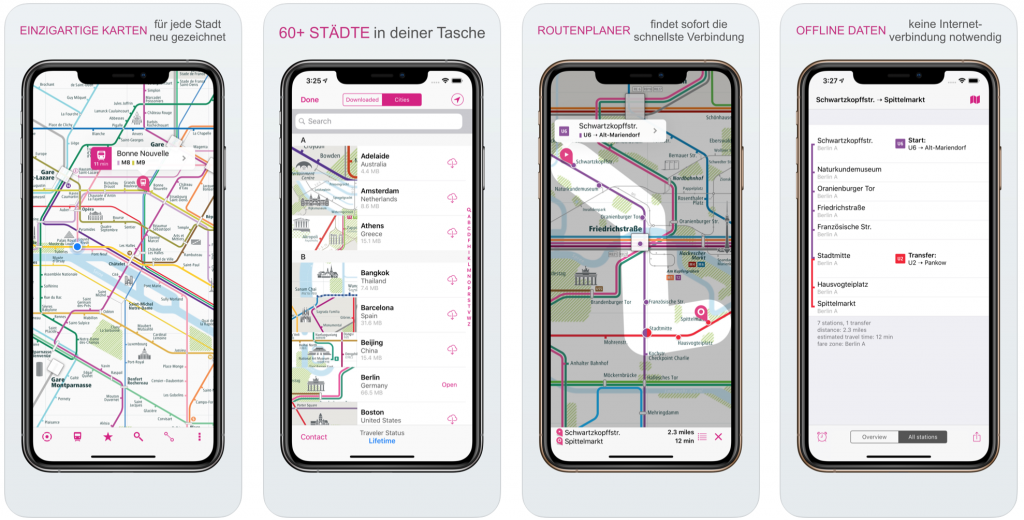 Must-have Apps for Lisbon
maps.me – offline map
When we travel, we don't usually buy sim card to surf the internet outside. We always use maps.me to navigate. This app shows you the fastest or shortest routes and plans routes for users. You can find almost most of the famous or popular sight-seeing spots and restaurants.
*Attention: You need to download the maps/places you want to use (in this case, Lisbon) before you use it offline.
City Rail Map – offline
There are many possibilities to explore Lisbon. Sometimes you might be confused which transportation you should use. This app helps you to plan you route and tells you which public transportation you should use. It helped us a lot to travel efficiently and prevented us from getting lost.
One of my favorite part of this app is: when you use the app, there will be a small blue point on the map. It helped me to know where I should get off or change lines, when I missed hearing the announcement. Or when the tram was too crowded for me to recognise the surroundings.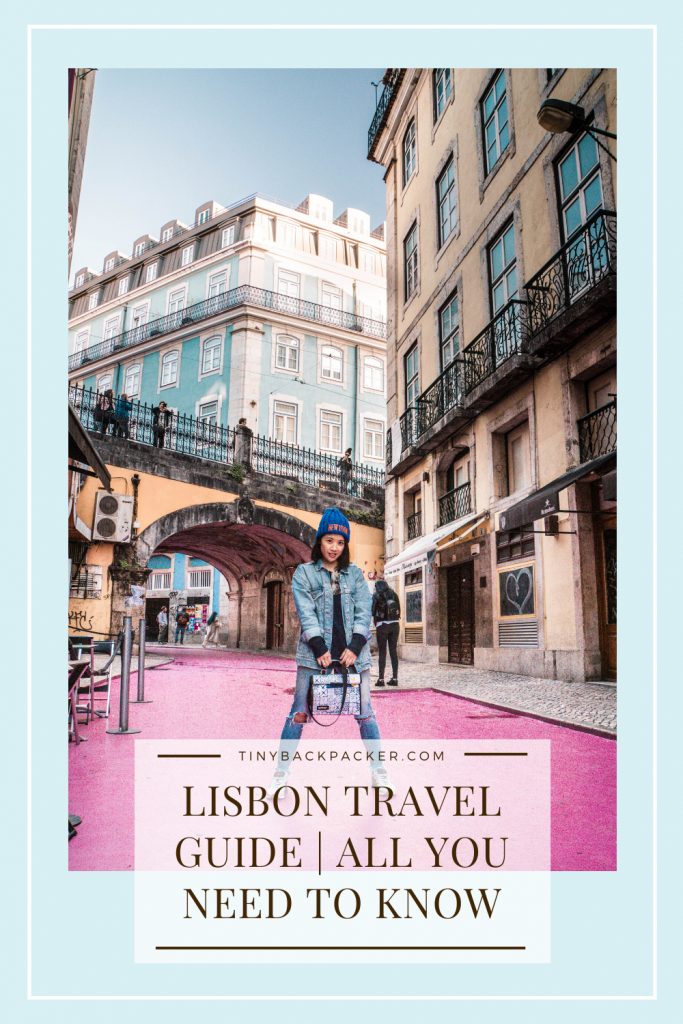 What to see ?
Due to the text length, I will write another article about what to see in Lisbon.
TOP 10 MUST-VISIT PLACES IN LISBON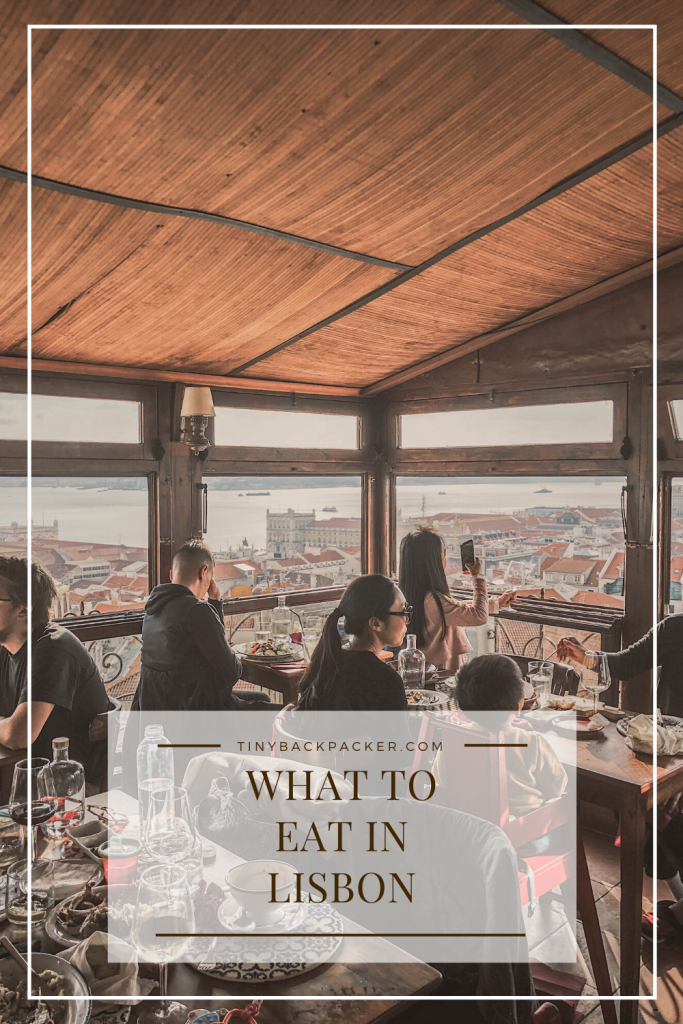 What to eat?
Due to the text length, I will write another article about what to eat in Lisbon.
WHAT TO EAT IN LISBON? | TOP RESTAURANT & CAFÉ LISTS
You can also find me:
FACEBOOK:跟著恬恬與Fabianㄧ起刮世界地圖
YOUTUBE頻道:INSI德R
INSTAGRAM: @tiny.backpacker
AIRBNB: Get your 25 Euro credit!
If you like my post, please do not hesitate to do me a favor and press the hand button for 5 times 🙂 FB or google log in makes the process quicker and easier!
You May Also Like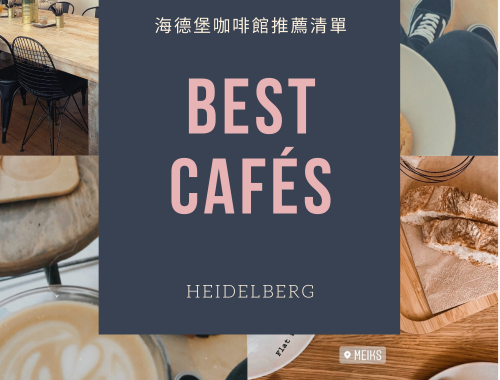 February 6, 2020
June 3, 2020
June 1, 2020