Visit Dresden in Germany | Top 7 must-visit places
June 3, 2020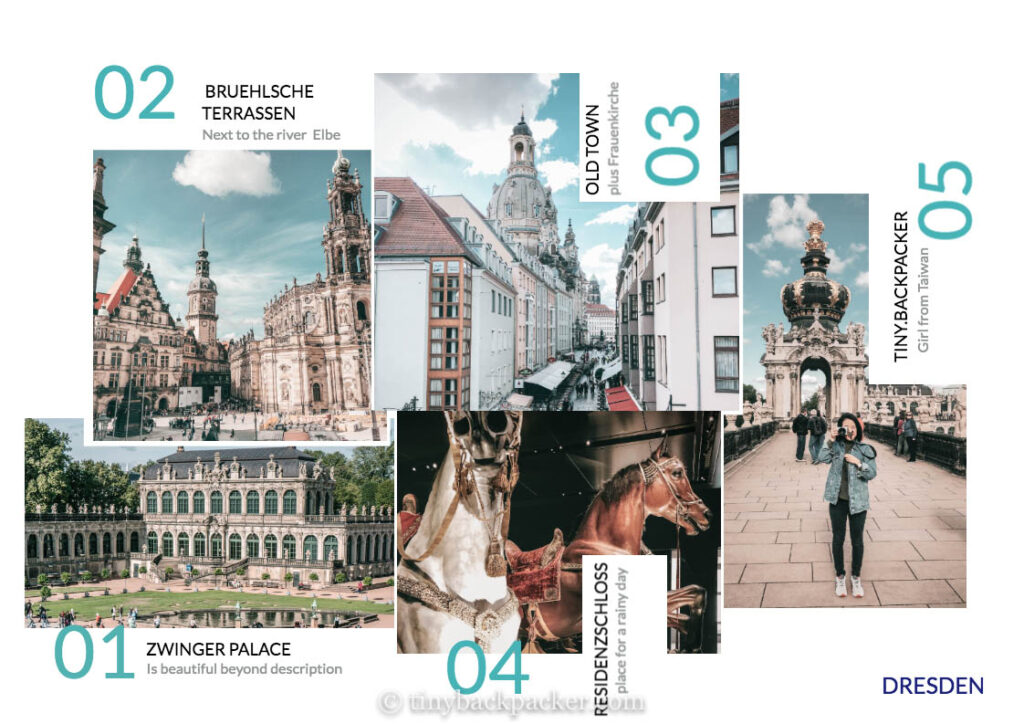 The way we celebrate our anniversary every year is either go to Paris to eat our favorite sushi, or pick a city for a weekend trip. Since the French national rail struck in September 2018 we decided to stay in Germany and visit this beautiful city on the east side of Germany.
Where is Dresden?
Dresden is the capital of the state Saxony and the cultural, economic and political development center of eastern Germany, in addition to Berlin. The city was destroyed in World War II, but Dresden was able to rebuild the beautiful buildings of the past, which were baroque style, with its opulence and grandeur. Since Dresden is located directly next to the Elbe River, that's why it got its name as Florence on the Elbe River, one of the most beautiful cities in Europe.
How to travel to Dresden?
In the past we lived near Frankfurt, so we chose a more comfortable way: take a train to Dresden, which takes about five hours. We would suggest that you can buy the early bird tickets three months before the departure date, as the fare for a trip to Dresden is almost equal to a trip to Paris.
Where to go for Lunch and Dinner?
Sophienkeller: A German touristic restaurant
Website:https://sophienkeller-dresden.de/en/
Address:Taschenberg 3, 01067 Dresden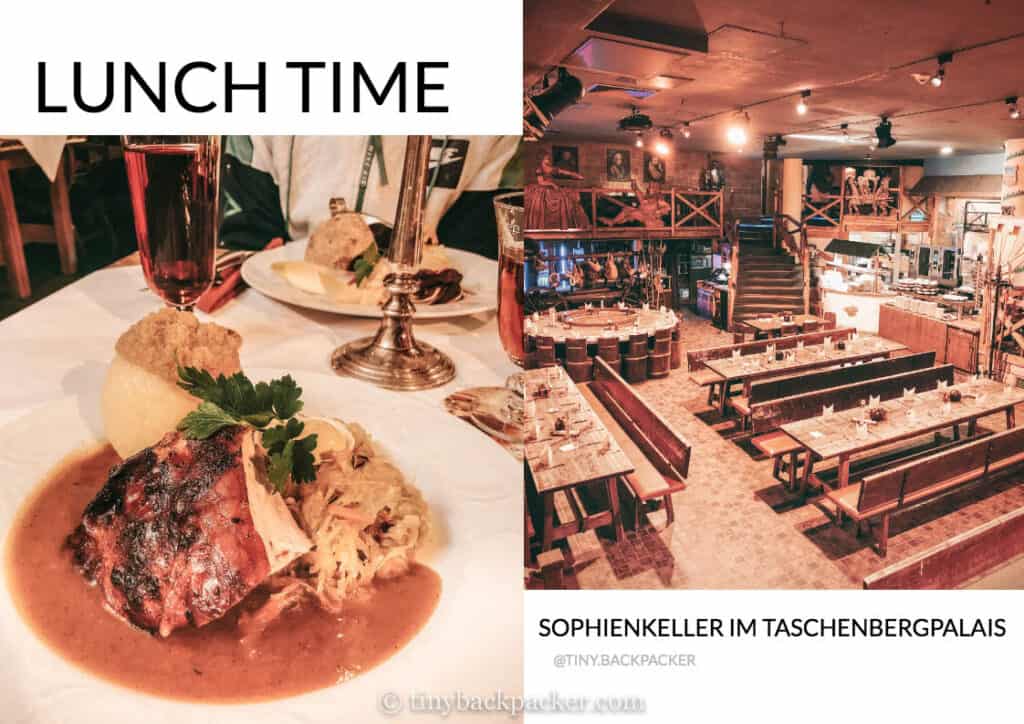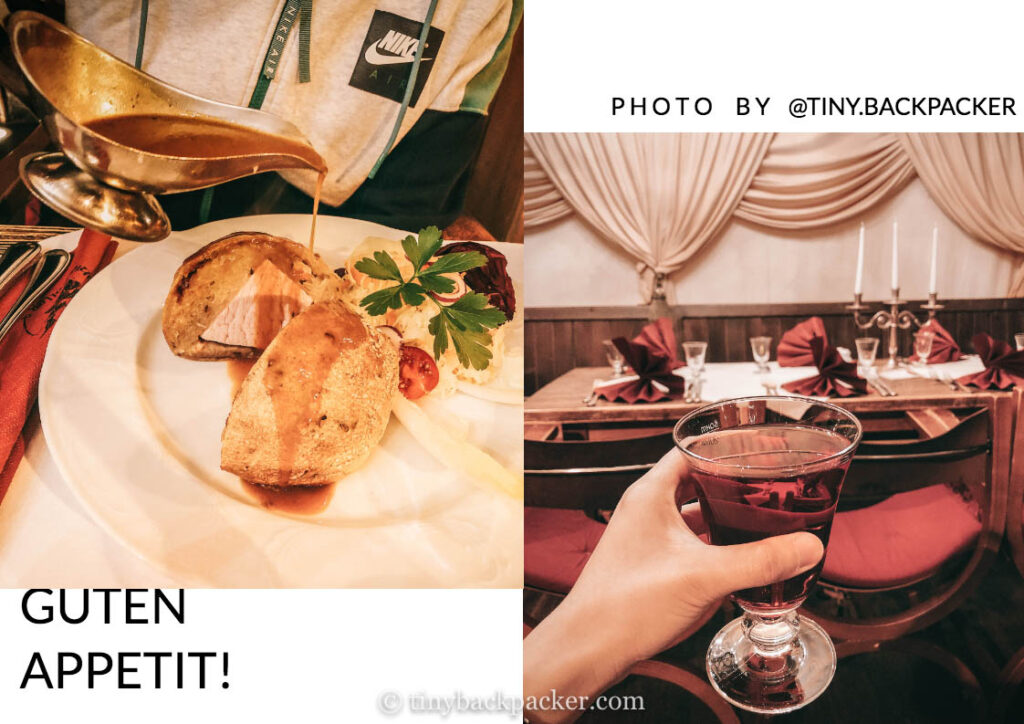 Fabian told me that people in eastern Germany eat more meat and have their own specialties, so we went to the restaurant once. Since we didn't have our breakfast, and it was almost 11:30, so we went to Sophienkeller next to the Zwinger palace to have our lunch.
The restaurant staff dressed up like people in the past, the restaurant interior is also very well-decorated. We were the first group of guests at the time. However, some of the seats have been booked in advance. The underground restaurant is very large, so I think you can still drop by without any reservation.
Spanferkel: Roasted baby pig with potato dumplings(Kloß(German) and pickles
Our seats were very close to the open kitchen, so we were watching the roasted mini-pig rolling in the oven the whole time. The skin of the roasted pig was brown and looked very crispy. Moreover, the layer of the fat kept dripping oil down, it made the meat so tempting that I ordered it at the end. Meat was very tender (and even a little pink inside) and juicy, the skin was roasted exactly perfect. The meal came along with pickles accompanying yellow mustard sauce. It was just amazing!
Kassler im Brotteig:Self-made bread wrapped with mini-pig meat and cabbage salad as side dish
The outer layer of bread was very crispy. And don't forget to dip some Majoran sauce along with the yellow mustard sauce when you eat it, the combination was great!
The restaurant is very touristic, so don't worry, they have English menu and also English-speaking waiters. The meal was satisfactory, and the price was also acceptable, since Dresden is a tourist city and the restaurant, too. We'll definitely recommend this restaurant to anyone who visits Dresden.
Where to go in the night?
Wohnzimmer Dresden (living room in English)
Address:Jordanstraße 27, 01099 Dresden
Website:http://www.wohnzimmer-dresden.de
If you want to go for a drink in the evening, you can go to the New Town of Dresden, where there are many bars. Locals like to go there, too. Our friends and us chose to go to a bar called Wohnzimmer, just listen to the name can know that the shop wants to create a relaxing atmosphere to their guest. That's why the interior furniture has its own style and characters. Every guest can find their own corner to enjoy meals or drinks.
They offer many different kinds of drinks and snacks on their menu. Last, but not at least, one thing I liked about this place is that they use macaroni noodle as their straws for drinks.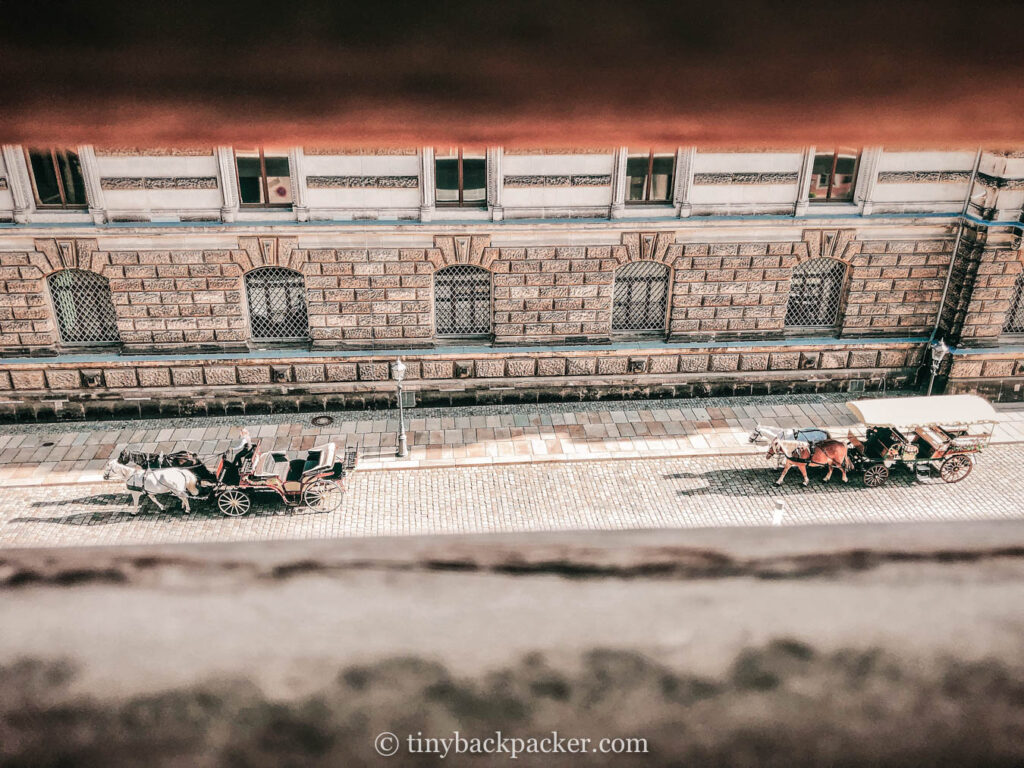 Accommodation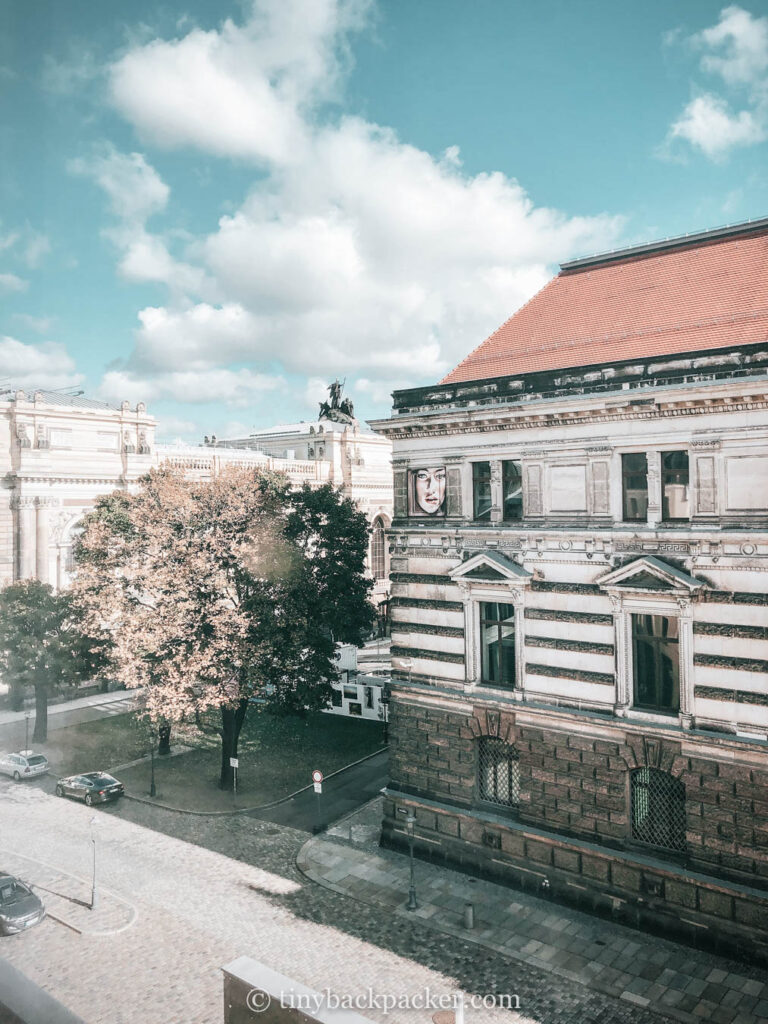 INNSIDE Dresden by Melia
Website:goo.gl/rKsEqa
Address:Salzgasse 4, 01067 Dresden
Located in the city centre, very close to Frauenkirche Church. Thanks to its location, you can also take a short break or quickly return to your room when you have to go to the toilet.
The price is very acceptable, the room is clean and comfortable, too. Although our room was close to the street, but it didn't disturb us at all and we could still sleep well at night. Also, the drinks in the mini bar are free. In the room there is a kettle with tea bags or coffee for you to cook hot water. The internet speed was fast, too.
Our overall experience was good, so we will stay at this hotel again for our next visit.
Top 7 must-visit places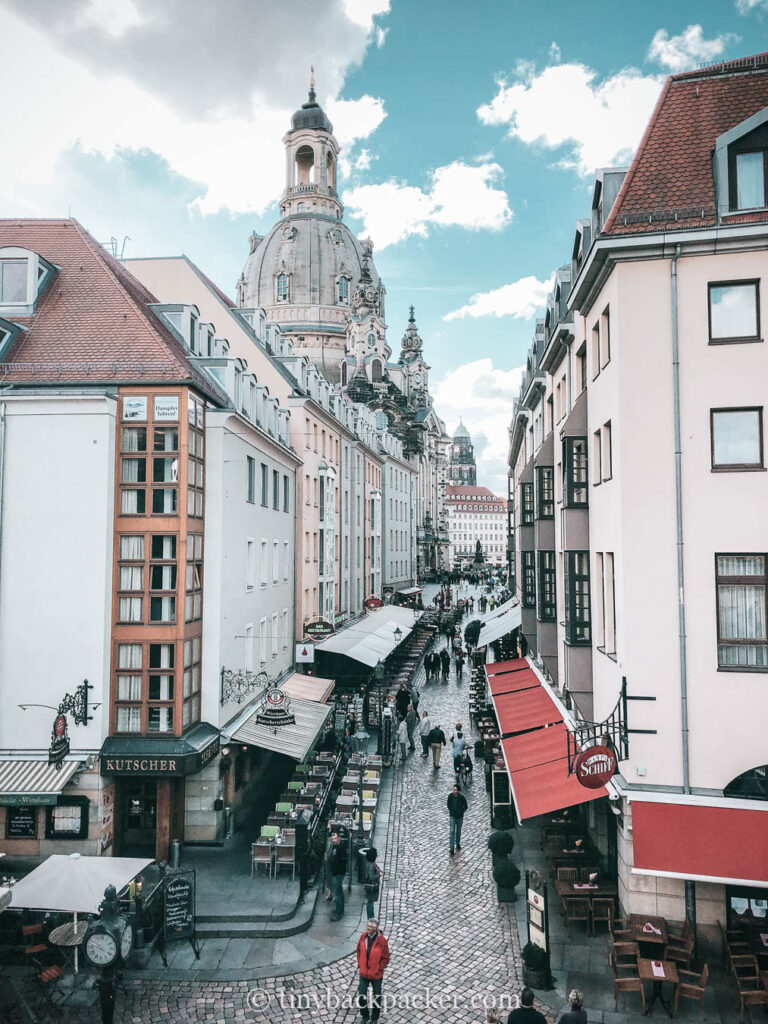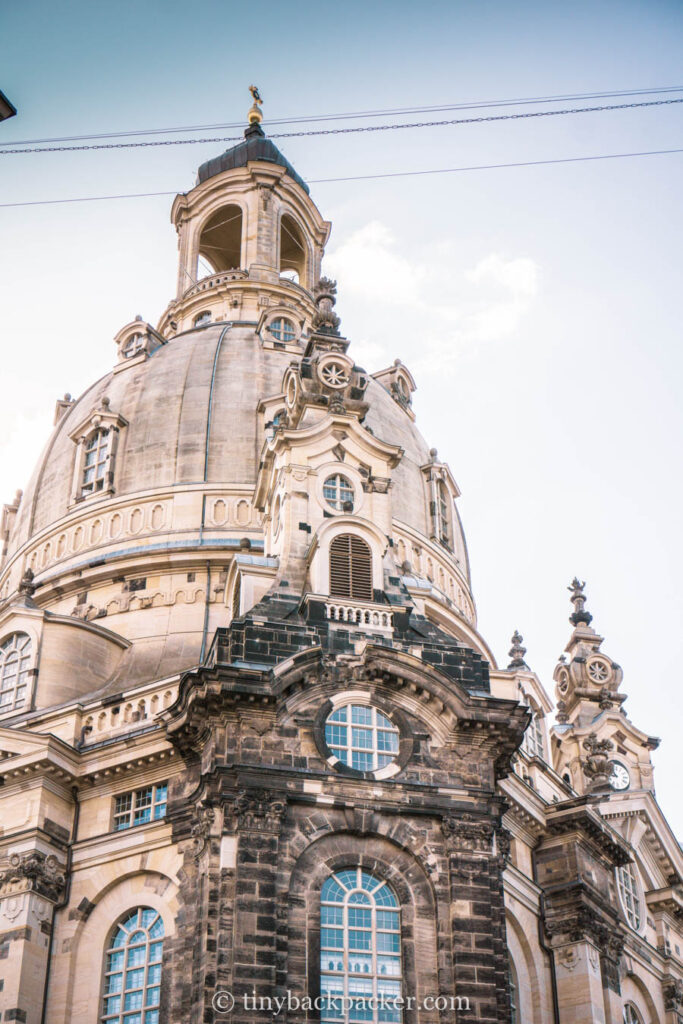 Old town and Frauenkirche
When you visit to the Old Town, you might think you're in Prague, Czech Republic. But no, this is the beautiful city of Dresden in eastern Germany!
Besides taking pictures in the square, you can walk along the river side to the Brühlsche terrace, where I took one of my favourite picture in Dresden old town (see the photo above).
When we visited Frauenkirche church, there wwas no entrance tickets, but everyone is free to donate somce money. The interior of the church is gorgeous and spectacular, but no photography is allowed, so I could only take some photos from outside.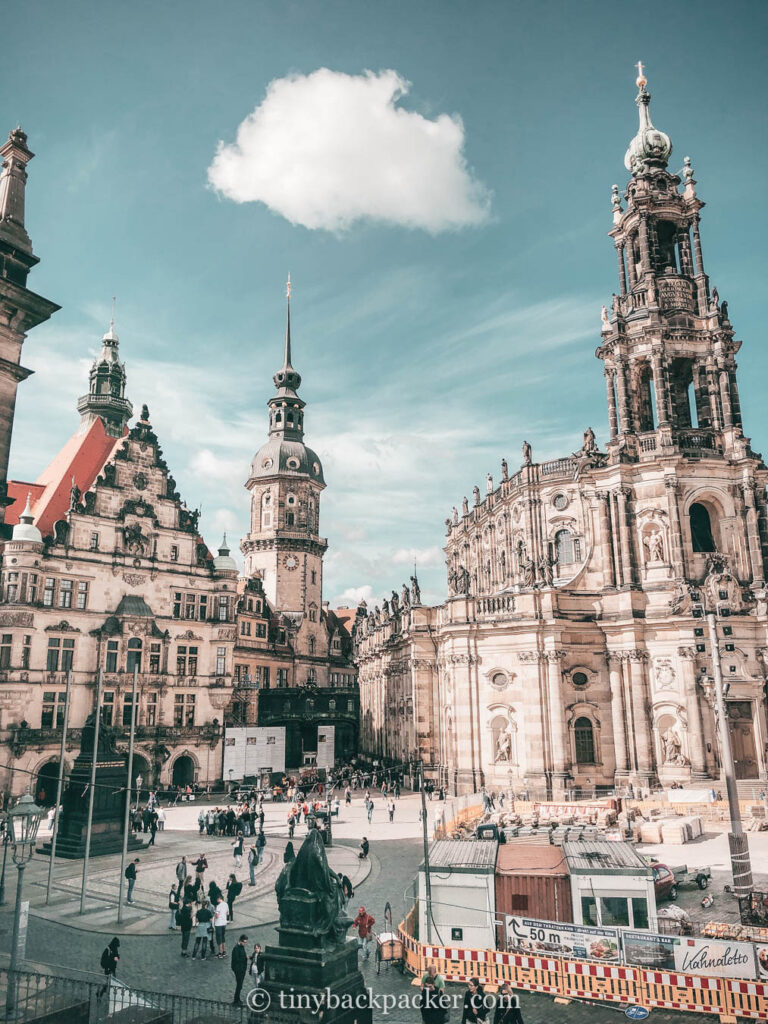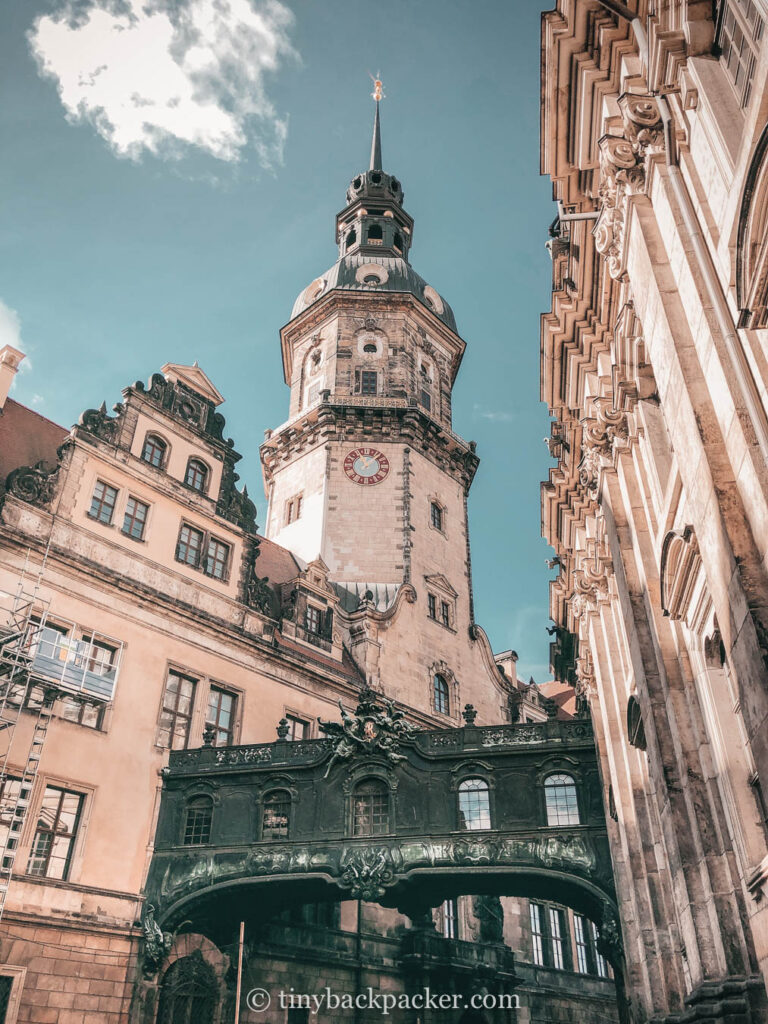 Brühlsche Terrasse
Walk along the riverside, you will arrive at this beautiful square. Although there was a construction next to the bridge, the view was still very good!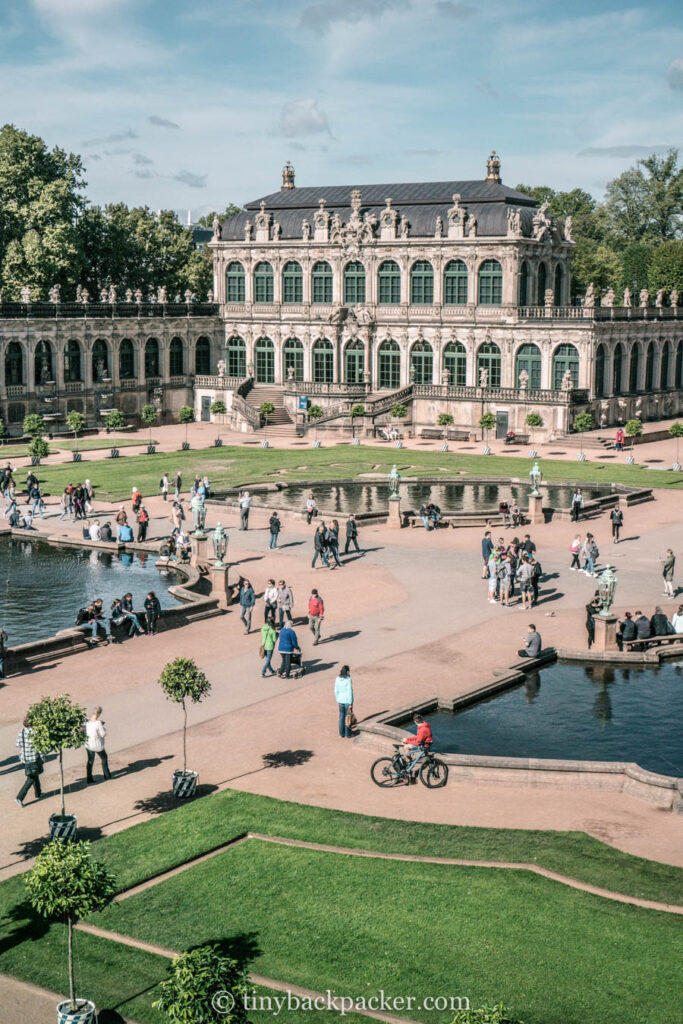 Zwinger Palace
Website: https://www.der-dresdner-zwinger.de/de/startseite/
The architecture here is Baroque style. In the palace there are with orangery and gallery. Also, sometimes concerts will be held here.
Theaterplatz (Theater Square)
Buy tickets: https://www.semperoper.de
At this square, there is the Semperper Theatre, where you can take part in a guided tour. I heard that it is very interesting. However, we didn't join the tour. (Probably next time)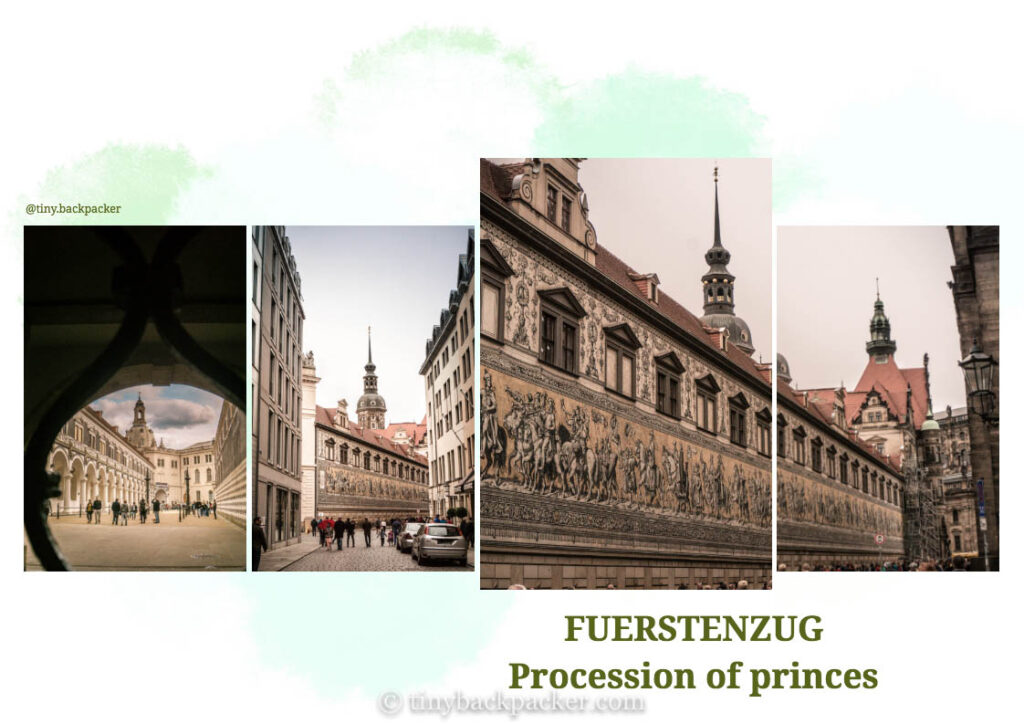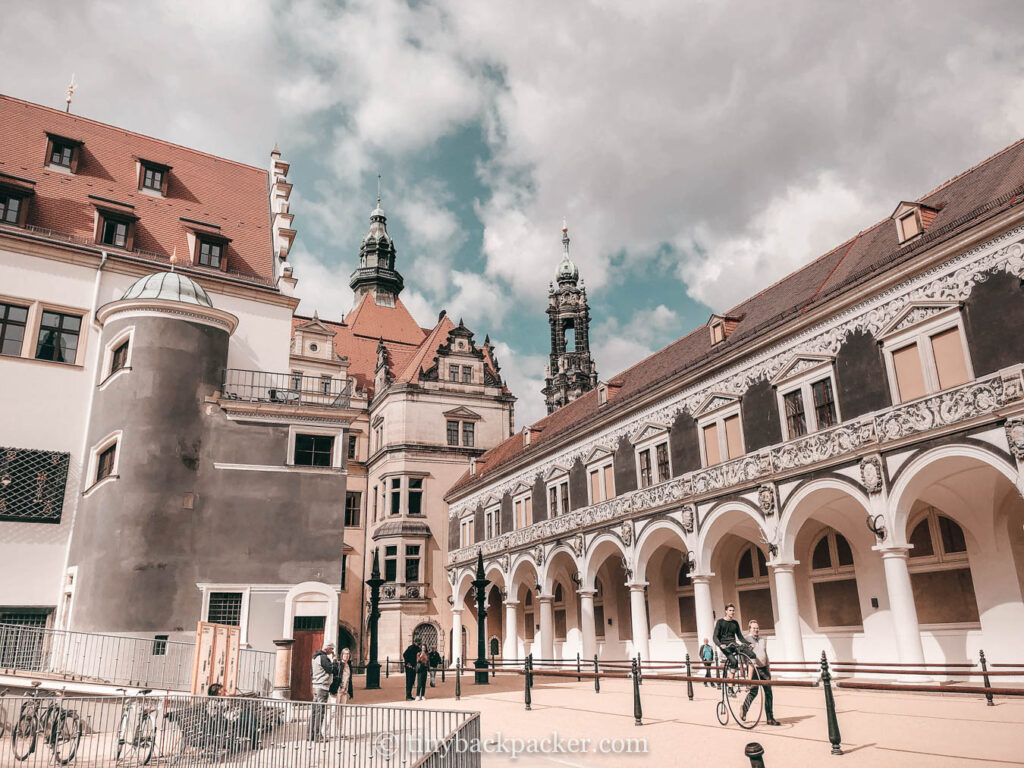 Fürstenzug (Procession of Princes)
It is a large mural of a mounted procession of the rulers of Saxony, to celebrate 800th anniversary of the House of Wettin in 1889. Behind the mural there is a atrium. On the weekend when we were there, there was a display of old bikes.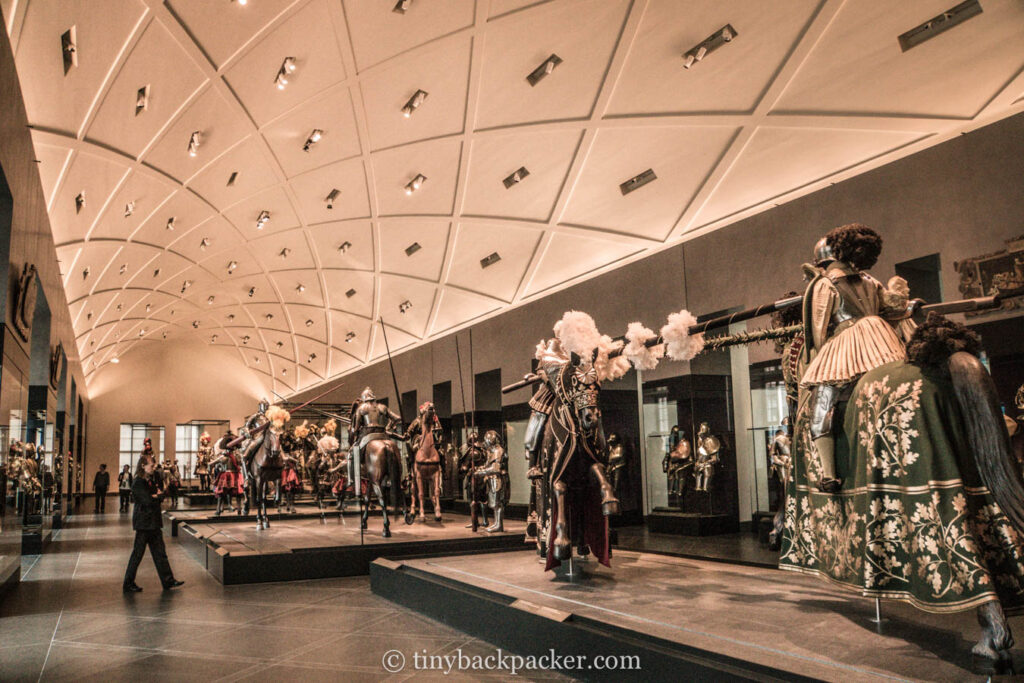 Residenzschloss (Royal Palace)
Address:Taschenberg 2, 01067 Dresden
Website:https://www.skd.museum/besuch/residenzschloss/
Basically, many German cities have similar royal palaces to visit. They are now usually used as museums. Although I am not a museum-goer, but it was rainy on Sunday before we left Dresden, we decided to visit Residenzschloss alternatively.
Exhibition is quite large, so you can spend an afternoon here. It is recommended to rent a audio guide so that you can know the background and history better. The audio guide is free of charge. They have English, Chinese, German and other languages.
Our overall experience was good since the exhibition items were also interesting, too. If you like visiting museum or indoor activities, you can definitely come here!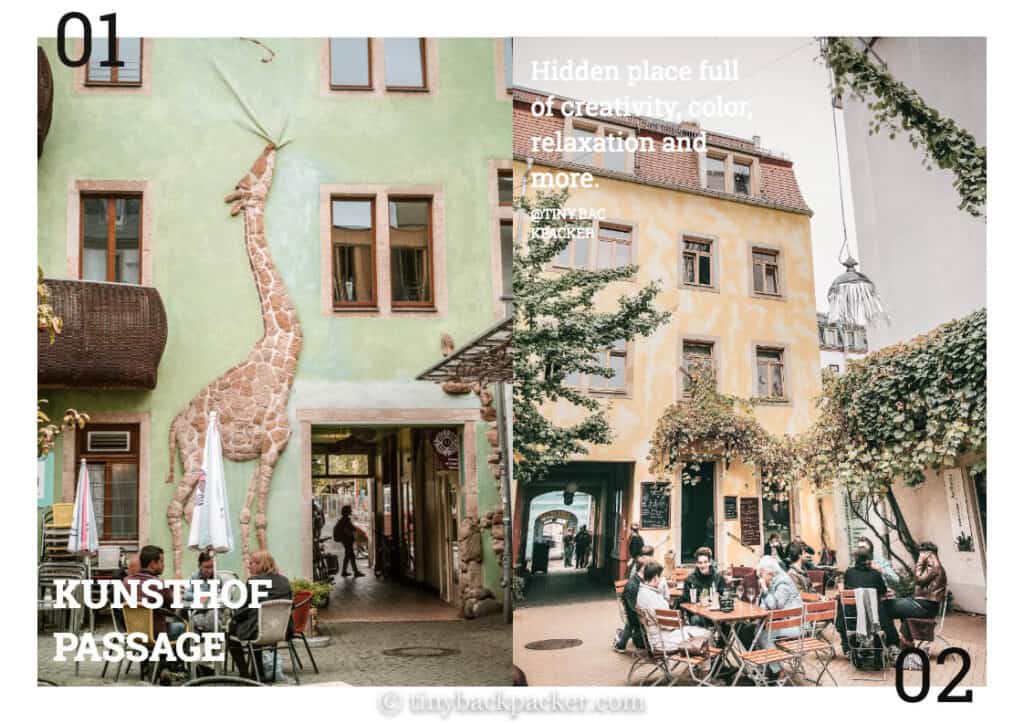 Kunsthofpassage (Passage of Art)
Dresden has divided into two parts: old town and new town, these two parts are separated between Elbe River. You can take the tram or walk cross the old town bridge to go to the side of new town. The pictures I took above and the attractions are all from Old Town. The buildings there are mostly baroque style. On the contrary, buildings in new town are more modern.
There are also less tourists and more locals here. If you want to experience some "real and alternative" German atmosphere and livelihood, or explore more local cafes and bars, you can come to this side of Dresden.
The art trail isn't really large. There is an atrium and several buildings in the residential area. But it's home to a lot of artists, so there are artistic shops and cafes.
Dresden is not very large, but it is really beautiful. There are many German cuisine you can try and it's very convenient to travel around with their transportation. If you have the opportunity to visit Germany and Berlin, you might want to take two days to visit Dresden!
More article about Germany:
VISIT SCHWETZINGEN IN GERMANY | CHERRY BLOSSOMS IN SCHWETZINGEN PALACE 2020
You can also find me:
FACEBOOK:跟著恬恬與Fabianㄧ起刮世界地圖
YOUTUBE頻道:INSI德R
INSTAGRAM: @tiny.backpacker
AIRBNB: Get your 25 Euro credit!
KLOOK: Get your 5 Euro credit!
If you like my post, please do not hesitate to do me a favor and press the hand button for 5 times 🙂 FB or google log in makes the process quicker and easier!