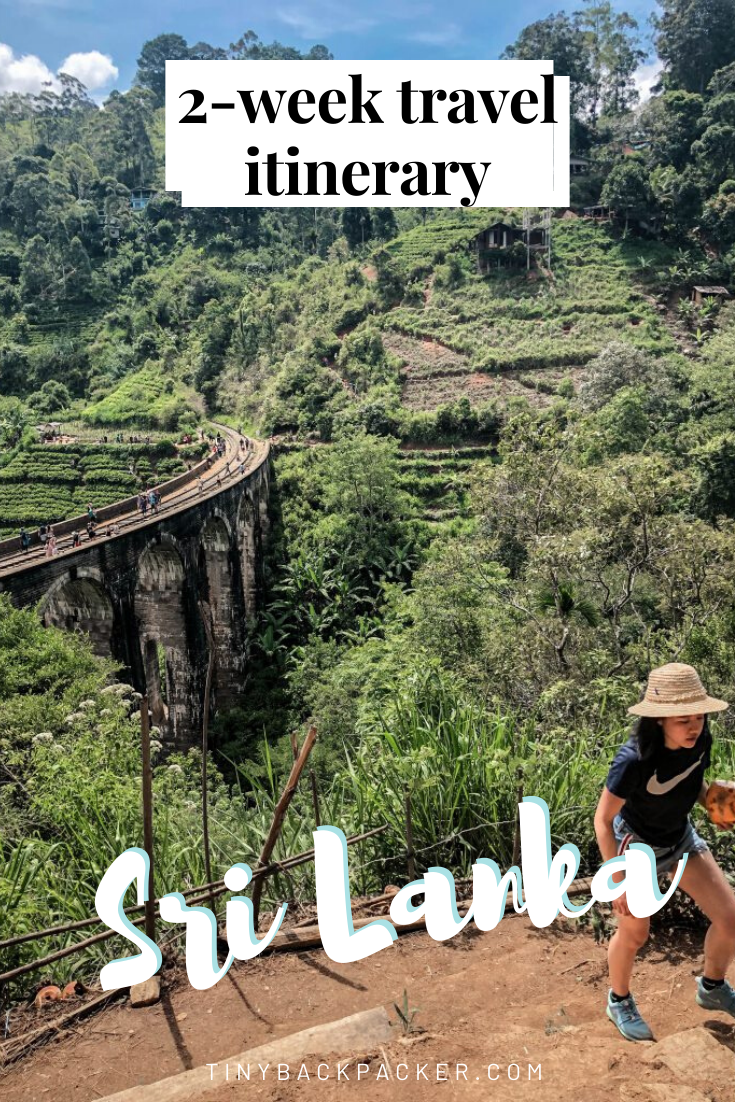 Sri Lanka Route Guide | a 2-week travel itinerary
April 15, 2020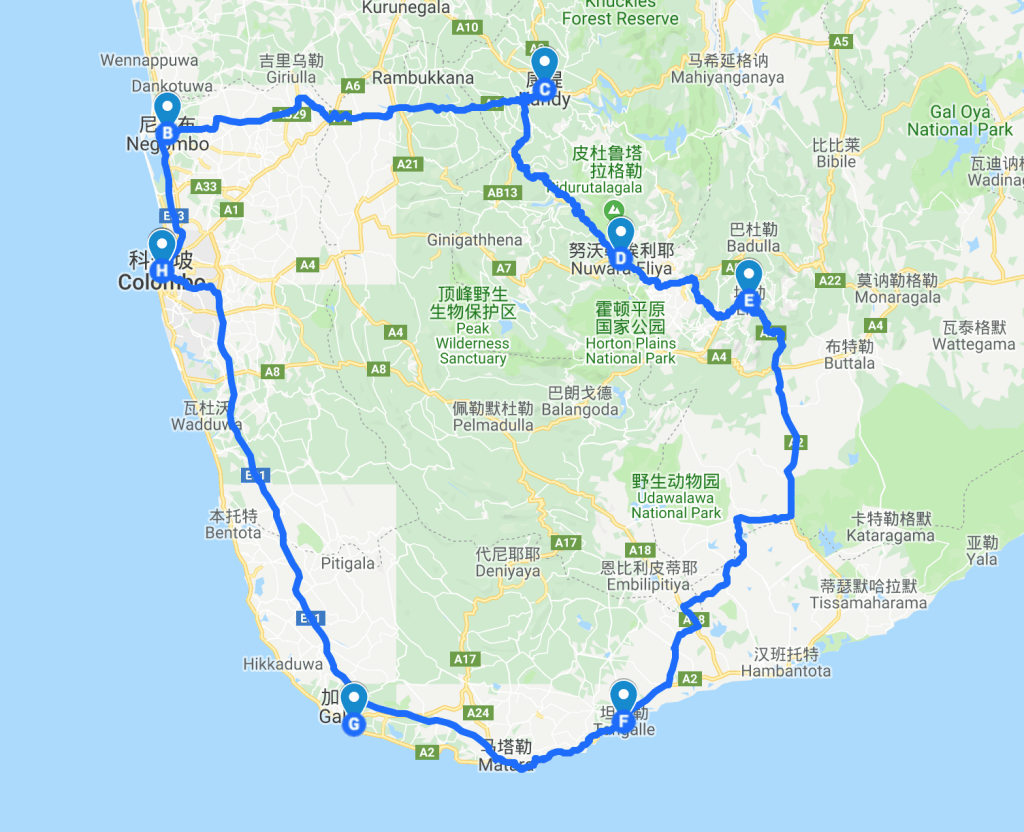 Since we only had two weeks of vacation and would like to visit the ceylon tea trails, we decided to start our route from Colombo, travel clockwise and end our trip at Colombo.
North of Sri Lank has more historical sites, northeast with tea plantations and south has more beautiful beaches and national parks.
Travel Route (days)
Colombo (1) —- Negombo (1) — Kandy (2) — Nanu-Oya (Nuwara Eliya) (1)— Ella (2) — Tangalle (3) — Unawatuna (not far from Galle) (2) — Colombo (1)
Our suggestion: Start your route directly from Negombo, instead of Colombo, since the international airpot of Sri Lanka is near Negombo.
What you can see in this route?
You can visit temples, historical sites and national park (especially elephants). Also, you will take a train which has a view of beautiful tea plantations. If you are sporty, you can also climb up a mountain to enjoy a sunrise.
At the end of this route, you can relax at beaches as long as you like.
Negombo
Lellama ( World famous fish market, see boats bringing back fishes at 5AM and buy fishes at a very low price. )
Central Fish Market Complex (usual daily market)
Negombo Beach (Not too impressive, though)
Angurukaramulla Temple
If you like to visit fish market and eat seafood, you must visit Negombo to see how fishers and sellers selling their fresh products. Just follow the main street Beach Road, you will find some nice restaurants.
Train ride from Kandy to Ella
SRI LANKA TRAIN RIDE KANDY TO ELLA | EVERYTHING YOU NEED TO KNOW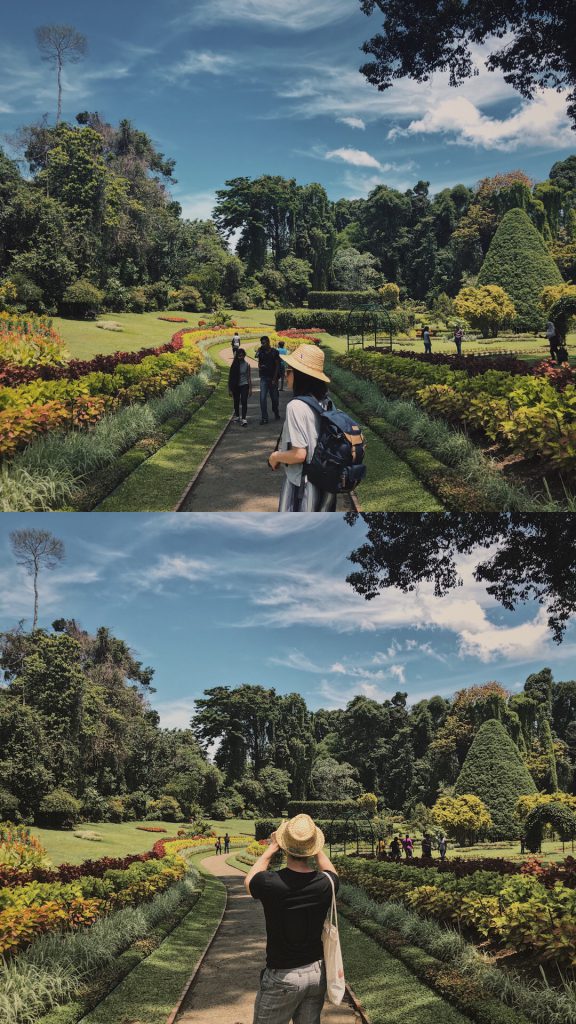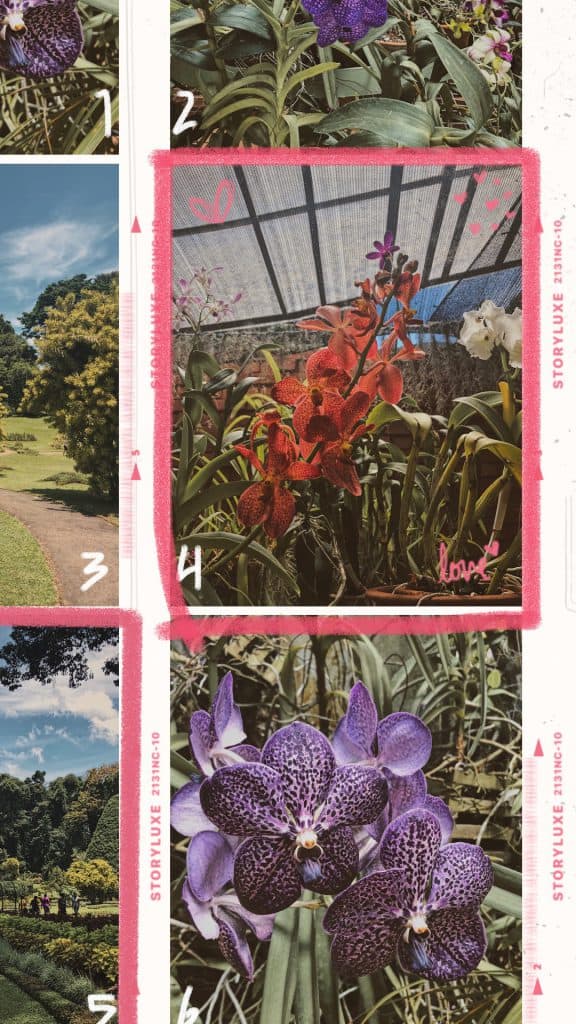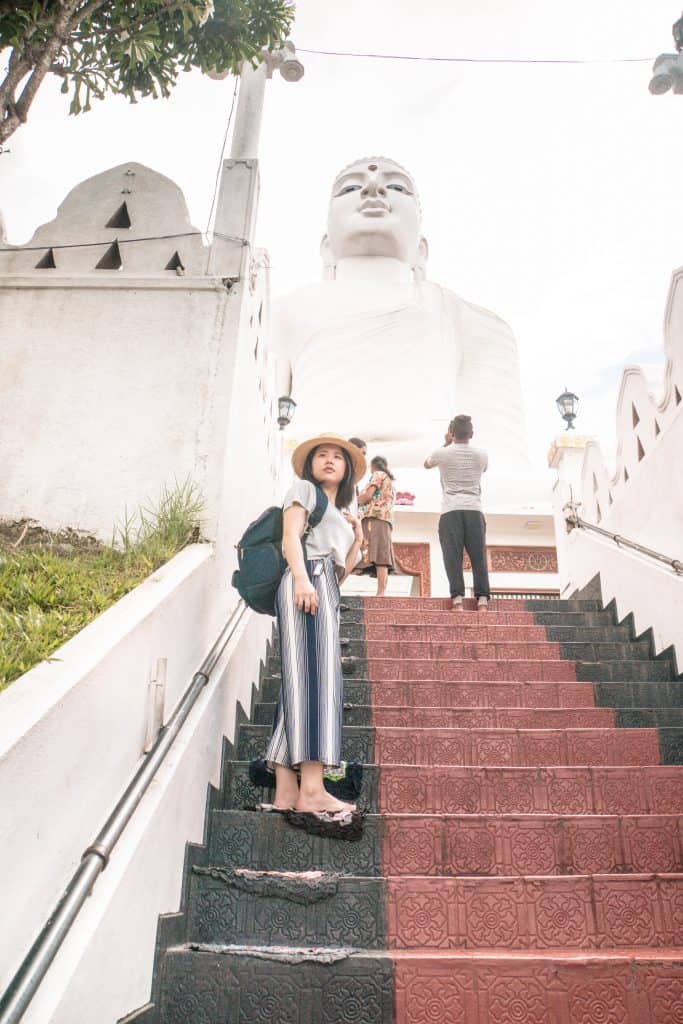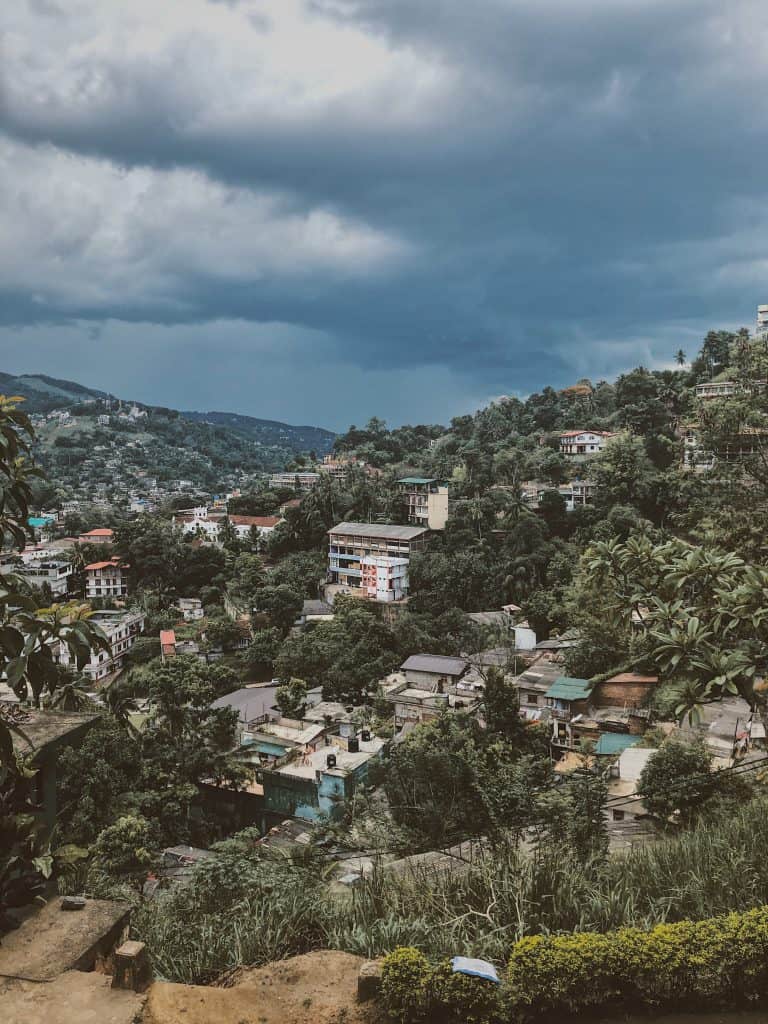 Kandy
Sri Dalada Maligawa (must-visit)
Bahirawakanda Temple
Botanical Garden
Kandy Lake (Take a walk around the lake)
Kandy – Nanu Oya (first part of the tea trails)
To visit Bahirawakanda Temple, it's better you take a Tuk Tuk up to the hill and walk down back to the town. Also, don't visit the temple at noon or when it's very hot. Why? You need to be barefoot while you visit the temple and the floor is super hot!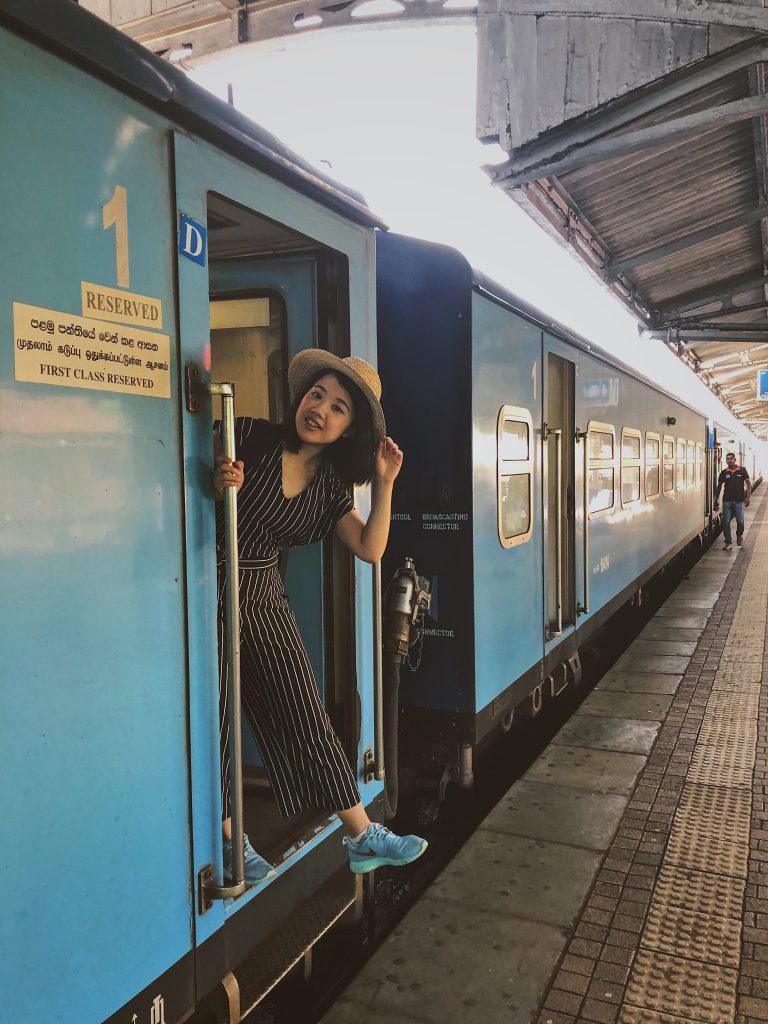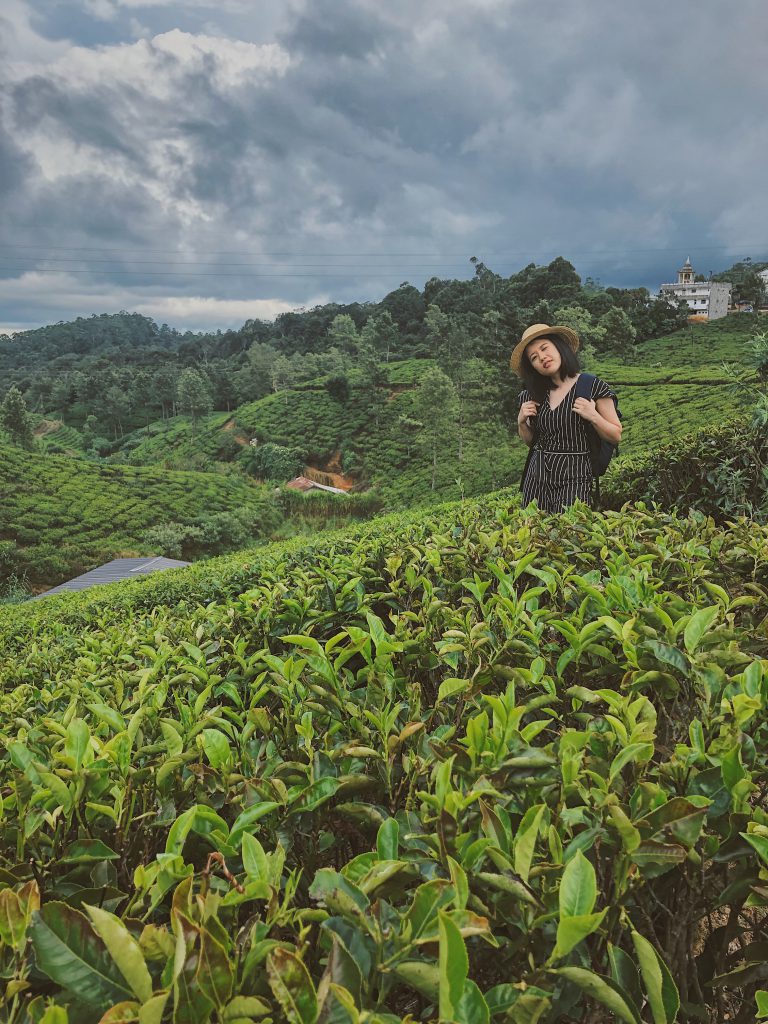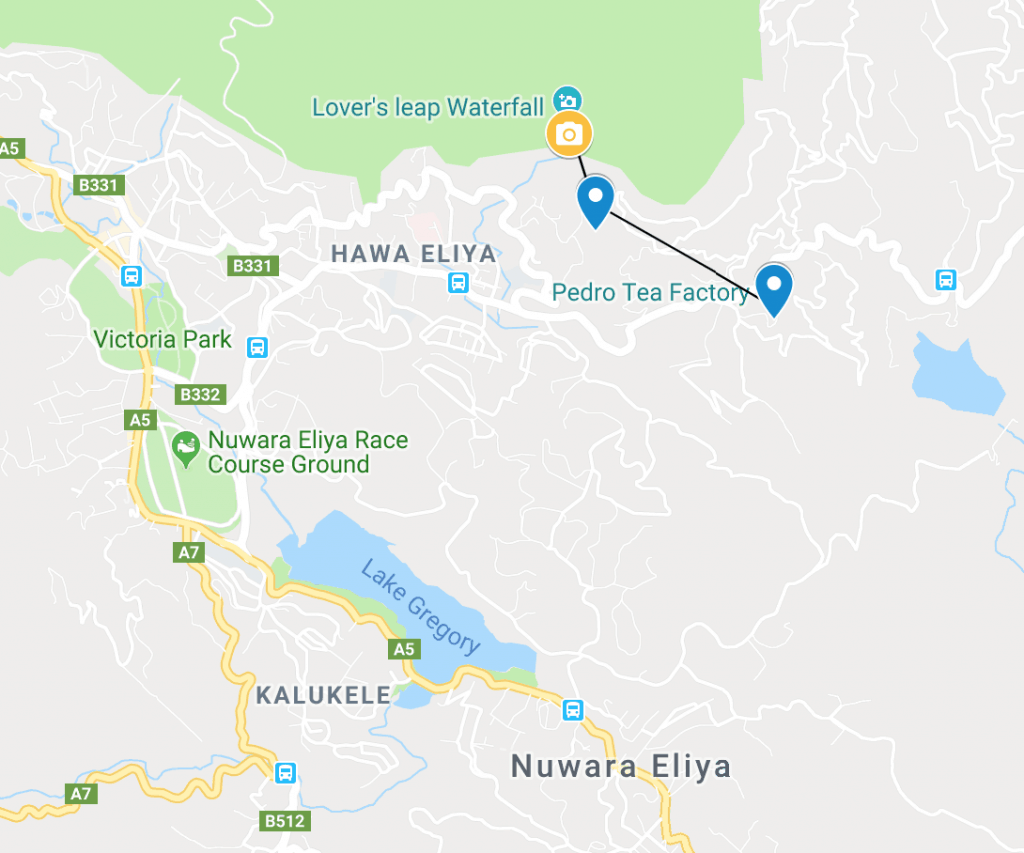 Nanu Oya (Nuwara Eliya)
Nuwara Eliya is a small and beautiful town between Kandy and Ella you should visit. However, there is no direct train to this place. The nearest train station is Nanu Oya. That's why we made a stopover at Nanu Oya and stayed at Nuwara Eliya for one night.
Single Tree Hill (look at the city from top)
Gregory Park
Pedro Tea Estate (visit tea factory and drink tea)
Lovers Leap Waterfall
Nanu Oya – Ella (second part of tea trails)
If you stay at the same place like us (The Paul Wood Cabana), you will have a whole view of the tea plantation for yourself. Also, not far from the accommodation, there is the Lovers Leap Waterfall. The host suggested us to visit the waterfall first and walk along the tea plantation. At the end of the route is the Pedro Tea Estate.
At the tea factory, you can visit the production part and drink fresh black tea at the property afterwards with a view of tea plantation. The second part was my favorite because it was so tranquil at the balcony on the day we visited and we could also see some employees plucked leaves.
If you have more time to spend in Sri Lanka, I'd highly recommend you to stay at Nuwara Eliya for 2 nights instead of only one night. The small town is so beautiful and unique. You will love it!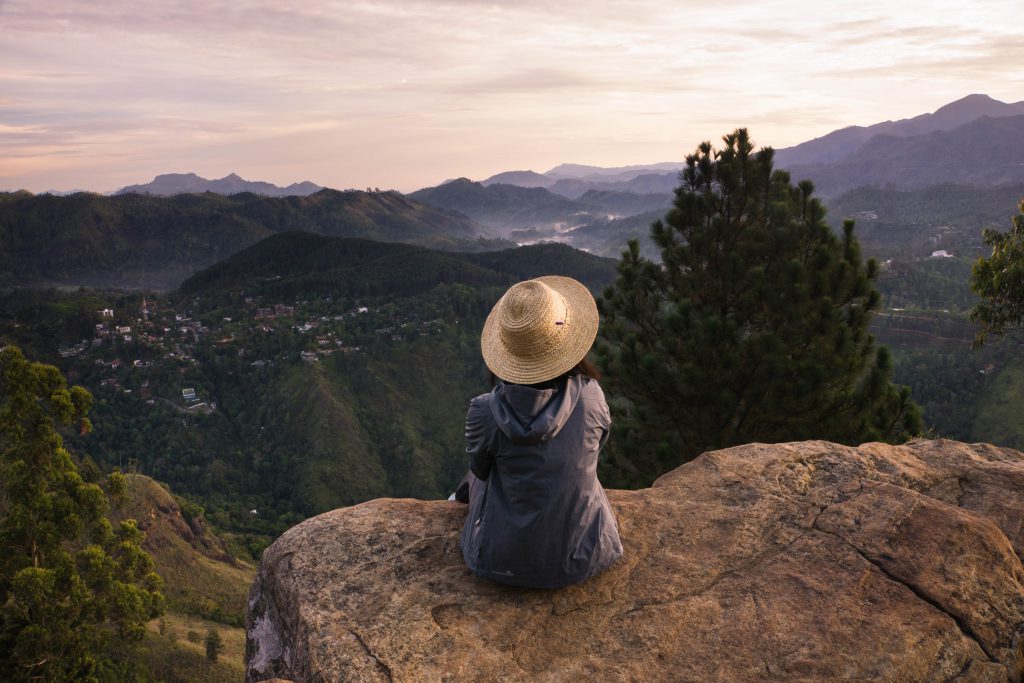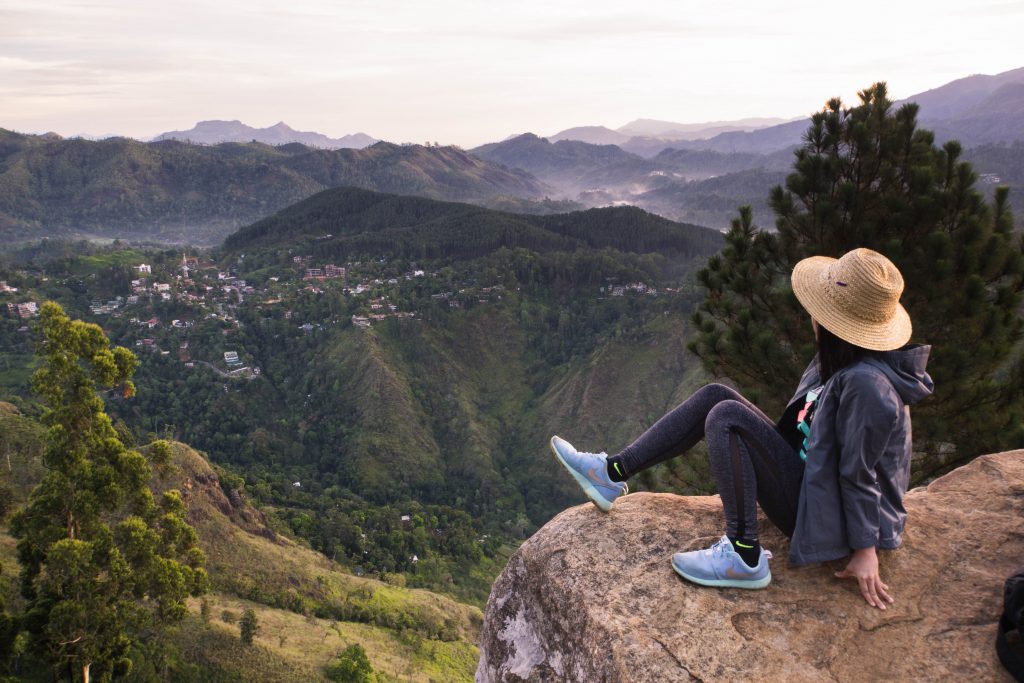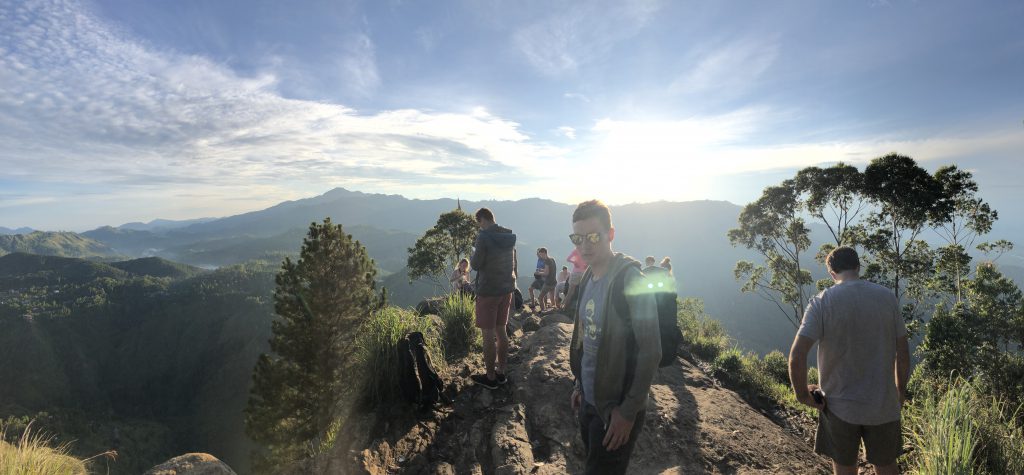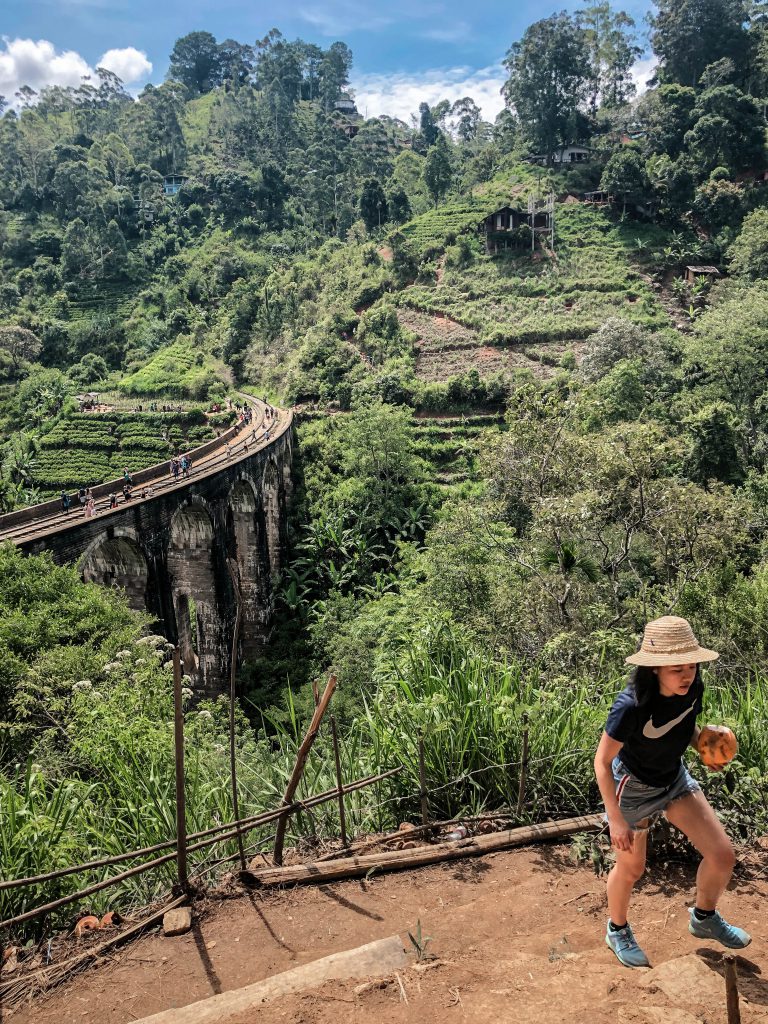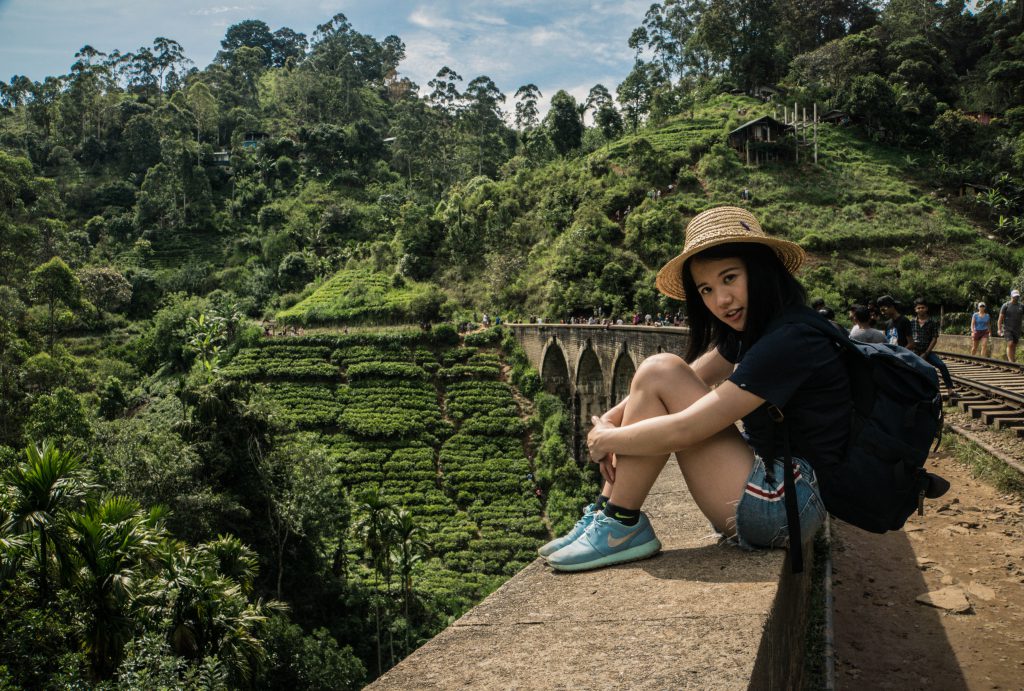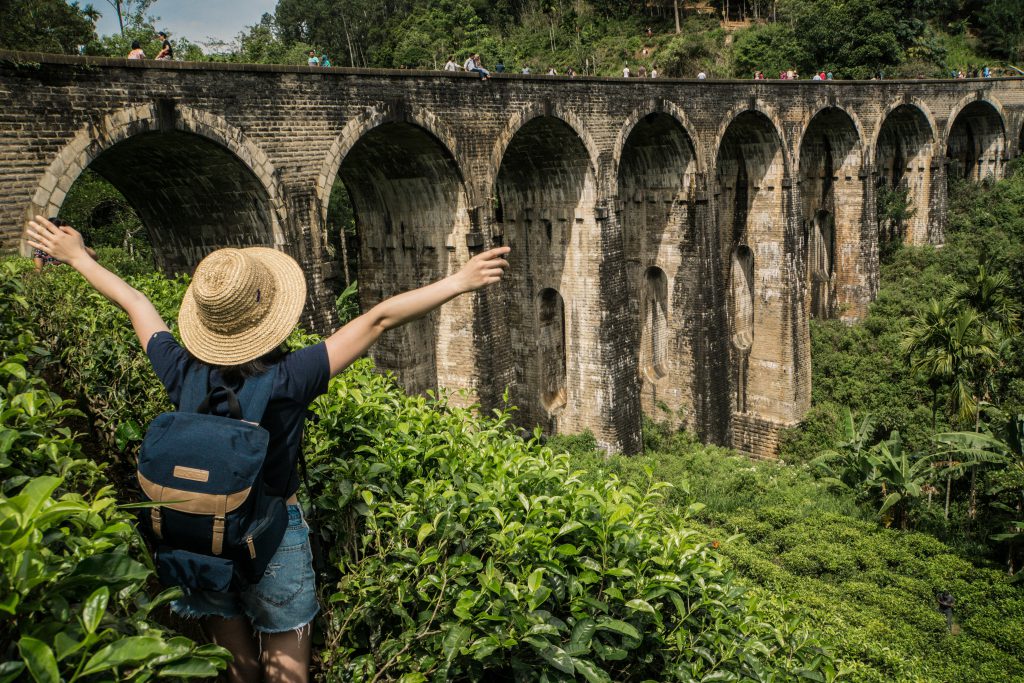 Ella
Nine Arches Bridge
Adam's Peak or Little Adam's Peak(You can see sunrise on both.)
Ella Rock (We chose this one to climb up.)
Ella – Tangalle (We took a taxi for the sake of security due to the terror attack on Easter.)
If you like to see sunrise and are willing to get up early, you can do it in Ella. There are 3 mountains you can go. Adam's peak is higher and more challenging than Little Adam's Peak. However, you will encounter less tourists on Adam's Peak. (I heard from other travellers that they had to wait/ line up on stairs in order to go up to the peak of Little Adam's Peak.)
We ended up climbing up Ella Rock, since the fate brought us there 😛 The truth was, we couldn't find the entrance to Adam's Peak (or Little Adam's Peak) with google map. We however found the way to Ella Rock at the end. Ella rock was not an easy mountain to climb, but the view up there was nice.
**Tips: Find the mini train station Kita Ella Railway, there is the starting point to Ella Rock.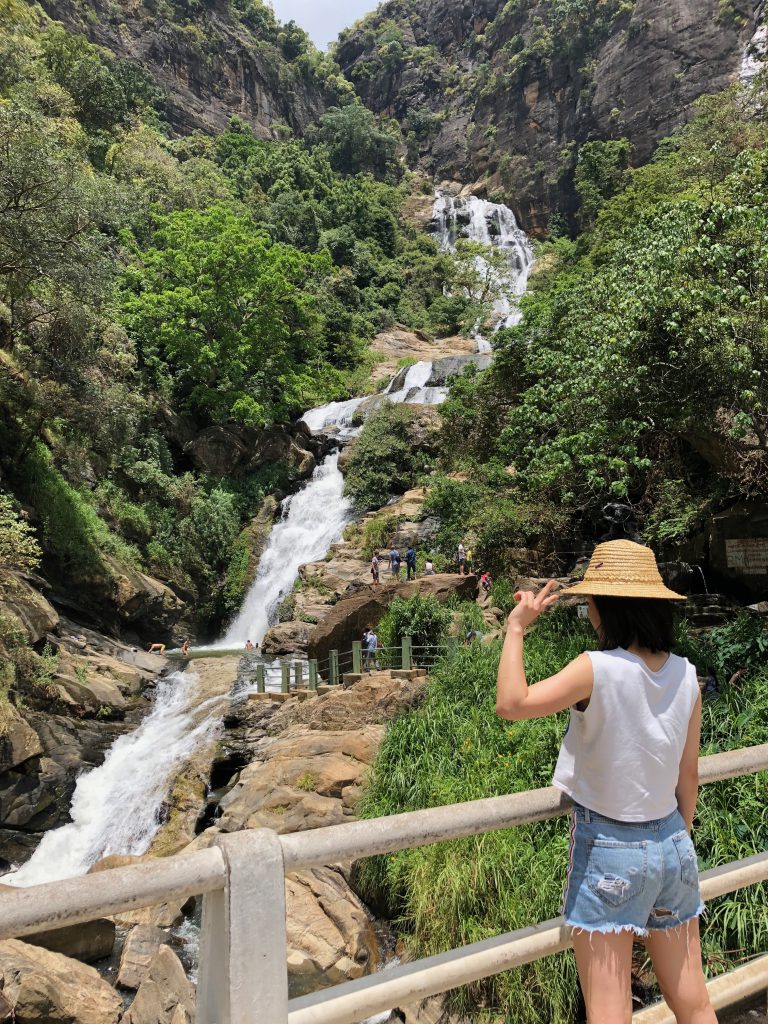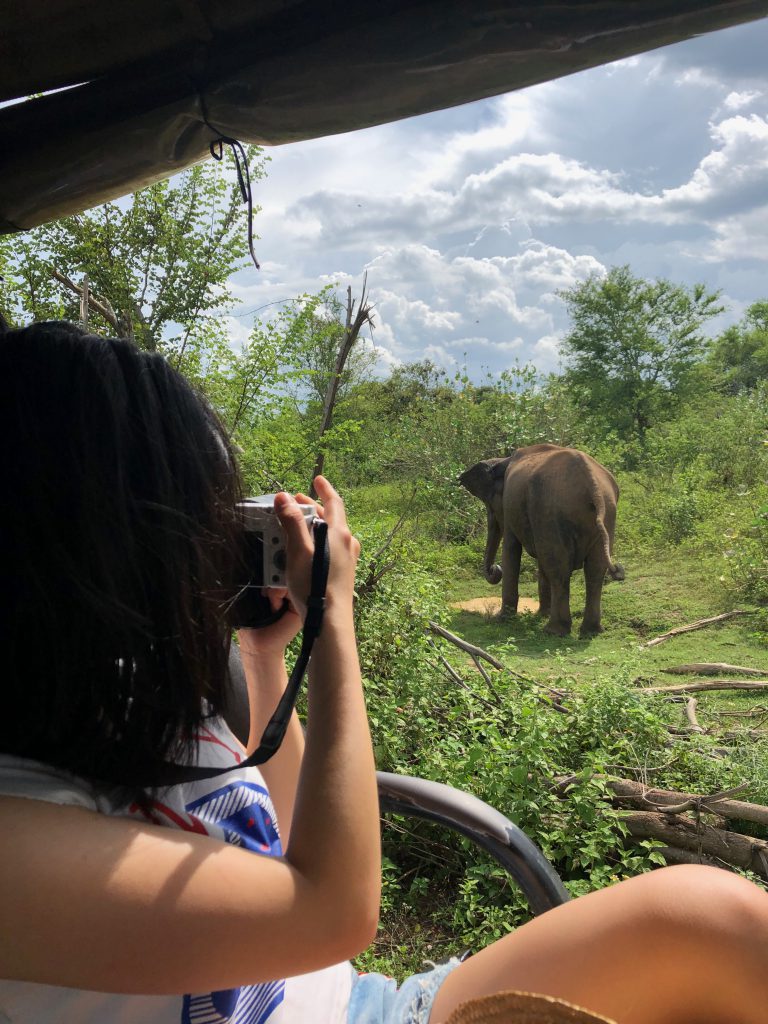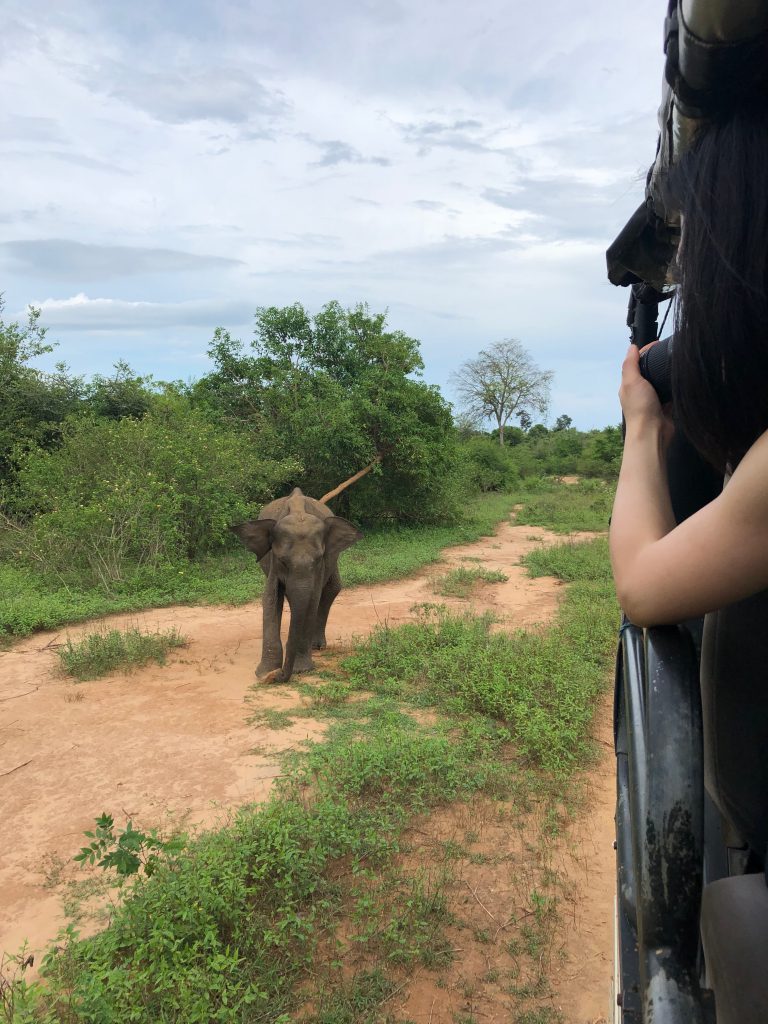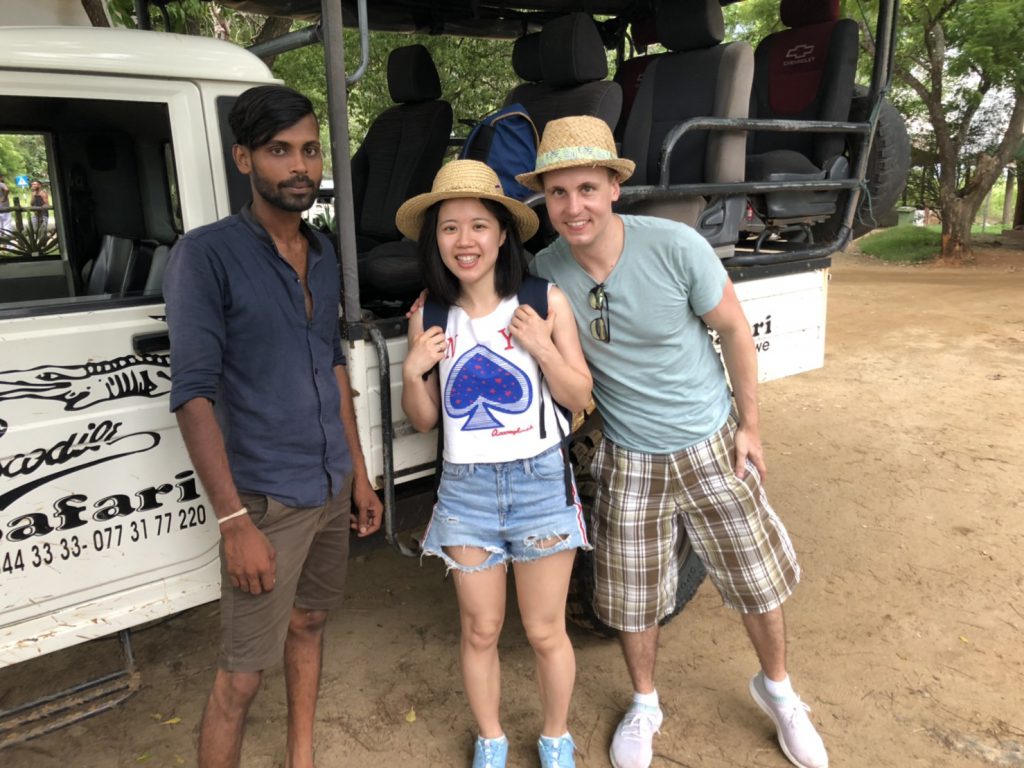 Udawalawa
Udawalawe National Park (see elephants and other wild animals)
April 2019, there was a tragedy happened on Easter in Sri Lanka. Many people lost their lives due to this terror attack. Luckily we were not in one of those cities where explorations happened, but we felt a little bit insecure while we were there. That's why we took a taxi instead of a bus to avoid going to bus terminals or somewhere people gathering.
On our way to Tangalle, the taxi driver asked us if we were interested in visiting Udawalawe National Park. Before we traveled to Sri Lanka, we actually didn't plan to visit any national parks, since we spent already lots of money visiting national parks in Africa in 2018. However, the price of the tour in Udawalawa was so cheap (in comparison to Africa), we decided to visit it. Two tickets and three-hour private tour costed 15000 LKR (around 70 Euro).
Udawalawe National Park is smaller and less famous than Yala National Park. However, it has less tourists and you can still see lots of elephants and their families. I, personally, like here.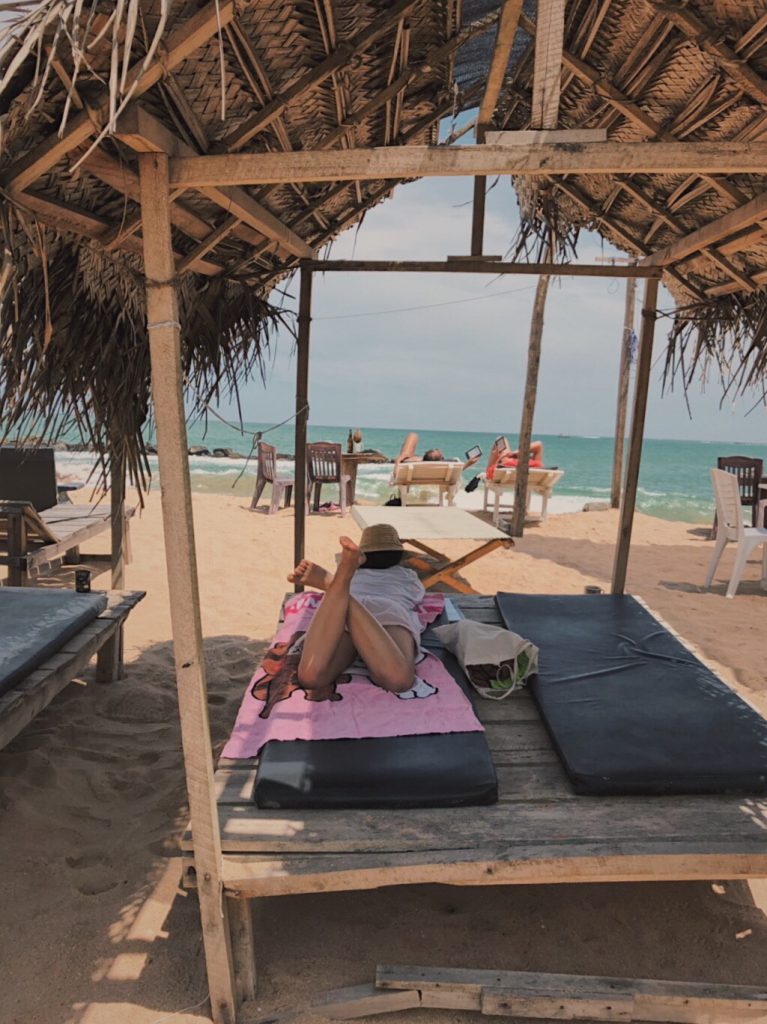 Tangalle
Due to the terror attack, the srilankan government impose a curfew for several days. They also shut down all the social media (Facebook, Whatsapp, Instagram) to prevent any fake news or information spread around. We literally had almost no internet (either the internet at our accommodation was slow or the government slowed it down.) so we chose to stay only at the beach near our stay or spend time in the accommodation by reading novels.
That's why I cannot tell you much about this city.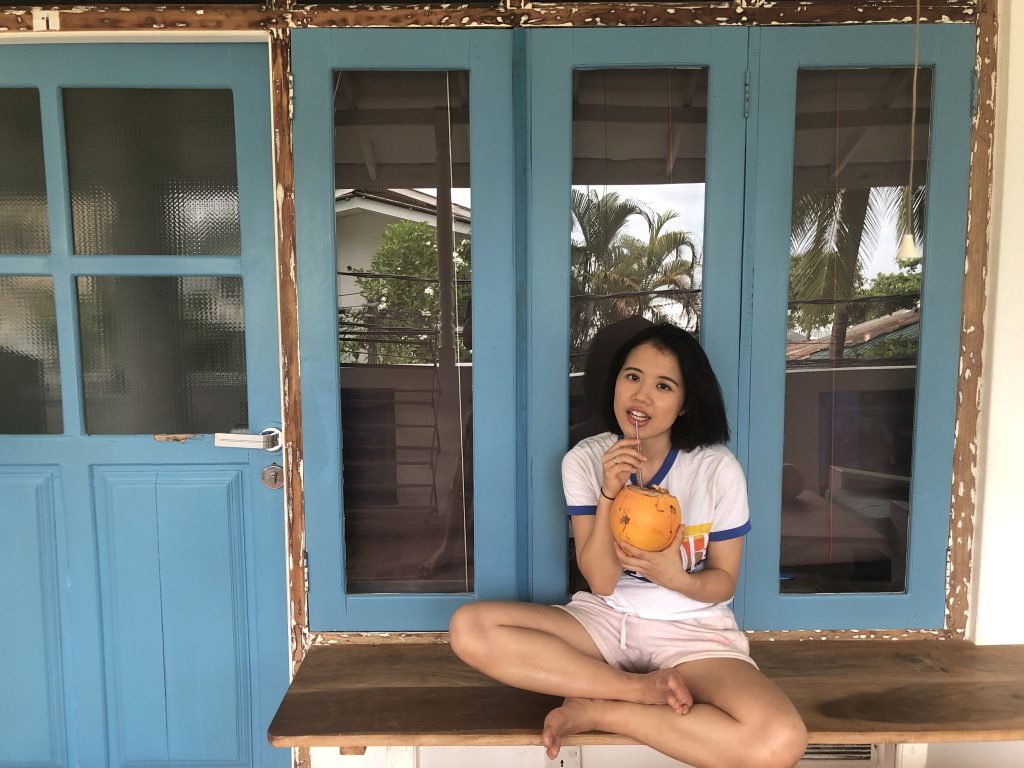 Unawatuna
Unawatuna Beach(many restaurants and seats)
Dalawella Beach(popular Instagram spot)
Galle (half-day tour)
Galle – Colombo (express air-conditioned bus)
Unawatuna was our last stop before we headed back to Colombo. We didn't do many things since the insecurity was still there. We mainly relaxed on the beach or went to do massage twice in three days 😛 Yes, there are several massage places offering reasonable price (in comparison to Germany) and good services.
I was quite excited to take pictures at Dalawella Beach. However, I was very disappointed when we got there. There was only one bar at the beach and they owned the swing. The view was not even really good. We were asked to pay about 20 $ in order to swing three-five times and take pictures…. We didn't do it at the end.
My husband and I like Unawatuna, since this place gave us an impression of Bali or cities for backpacks. There were many young travellers, several nice restaurants and shops. We even did our haircut here!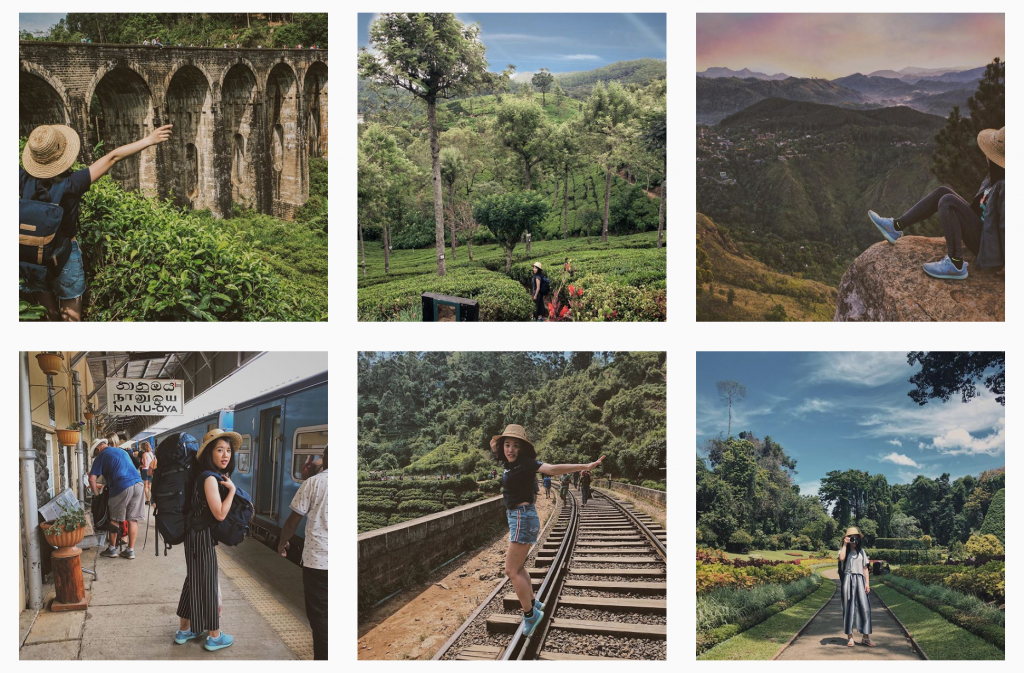 I didn't have too many impressions about Sri Lanka before we visited this country. This place is also not too popular yet. However, we both fall in love with this country, friendly people, delicious food and beautiful nature immediately. If someone asks us where to travel next in Asia, we will definitely recommend you Sri Lanka!
You can also find me:
FACEBOOK:跟著恬恬與Fabianㄧ起刮世界地圖
YOUTUBE頻道:INSI德R
INSTAGRAM: @tiny.backpacker
AIRBNB: Get your 25 Euro credit!
If you like my post, please do not hesitate to do me a favor and press the hand button for 5 times 🙂 FB or google log in makes the process quicker and easier!
You May Also Like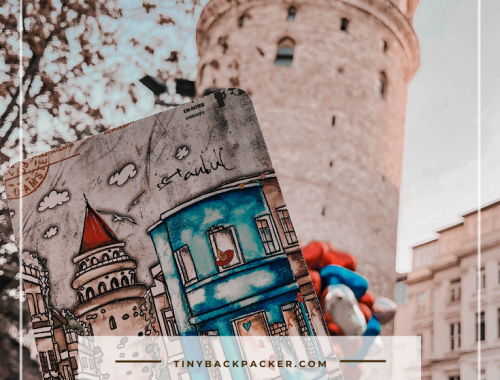 January 3, 2020