Sintra Travel Guide | A Day Trip from Lisbon
June 1, 2020
Sintra is not too far from Lisbon, that's why many people like to plan a day trip between these two places. Although Sintra is just a small town on the hill, it has many famous and great sightseeing spots. For example, Pena Palace, Castle of the Moors, Palácio da Regaleira and etc. Also, Sintra was announced in 1995 as UNESCO World Heritage Centre.
How to go to Sintra from Lisbon?
We went to Rossio train station the evening before to get our round-trip tickets. One way ticket costs about 2,25 Euro. The trains usually run twice per hour. (either xx:01 or xx:41) I'd recommend you to go to the station earlier to get a seat since the ride takes about 45 minutes.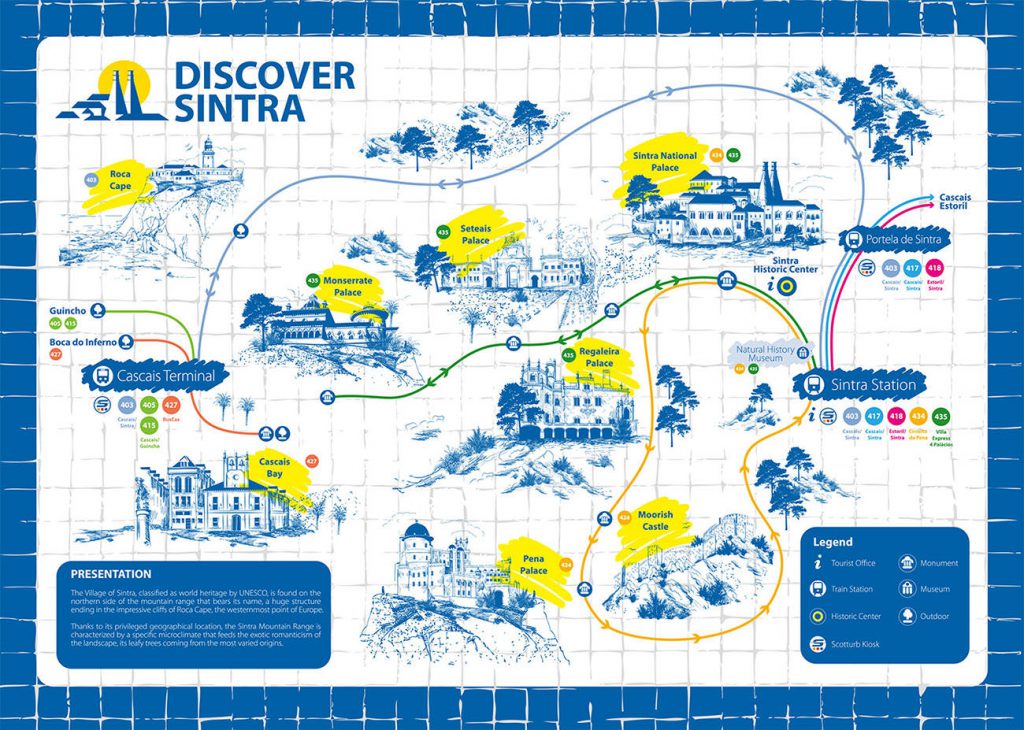 Travel around Sintra
Sintra Daily Tour Ticket and Bus lines: 434/ 435/ 403
After you arrive Sintra, exit the train station and turn right. There are several bus stops. With bus 434, you can go to the Pena Palace directly. When you are wait in line to get on the bus, the bus driver will check the ticket. Meanwhile, you can buy Sintra Daily Tour ticket directly by him.
Single ticket costs already 5 Euro. So we'd recommend you to buy a day pass for 15 Euro. As long as you take a bus for three times, it breaks even already.
Lisbon Card: 24 hours for 19 Euro. It included the round-trip tickets between Lisbon and Sintra. (Excluding bus rides in Sintra) If you already have this Lisbon Card, just buy an extra Sintra daily tour for bus rides.
Sintra Train & Bus Ticket: It costs 15,50 Euro and included the rides between Sintra-Lisbon and all the bus ride which are operated by the bus company Scotturb. When you don't have any pass or card, this option is the best one when you travel to Sintra. You can buy this ticket at Rossio Train Station in Lisbon.
Sintra Daily Tour (only for bus): It costs 15 Euro and you can take 403 / 434 / 435 for unlimited times. Bus 403 can even take you to the most western coast in Europe: Cabo da Roca.
Our Travel Route
Sintra Station — Pena Palace — walk to Moorish Castle — Sintra National Palace — Roca Cape — Sintra Station
If you want to avoid crowds, it's better you start your trip earlier. You can buy the entrance tickets in advance when you know your exact date of visit. Otherwise, you can also buy the tickets at the counters in front of Pena Palace. We bought our tickets by a self-service ticket machine.
Official Website: https://www.parquesdesintra.pt/en/
The costs of the tickets are based on different attractions. If you want to visit Pena Park and the Palace, you have to buy a full ticket for 14 euros, and an extra 8 euros for an extra visit to the Moors Castle. For other fares , you can check on the official website.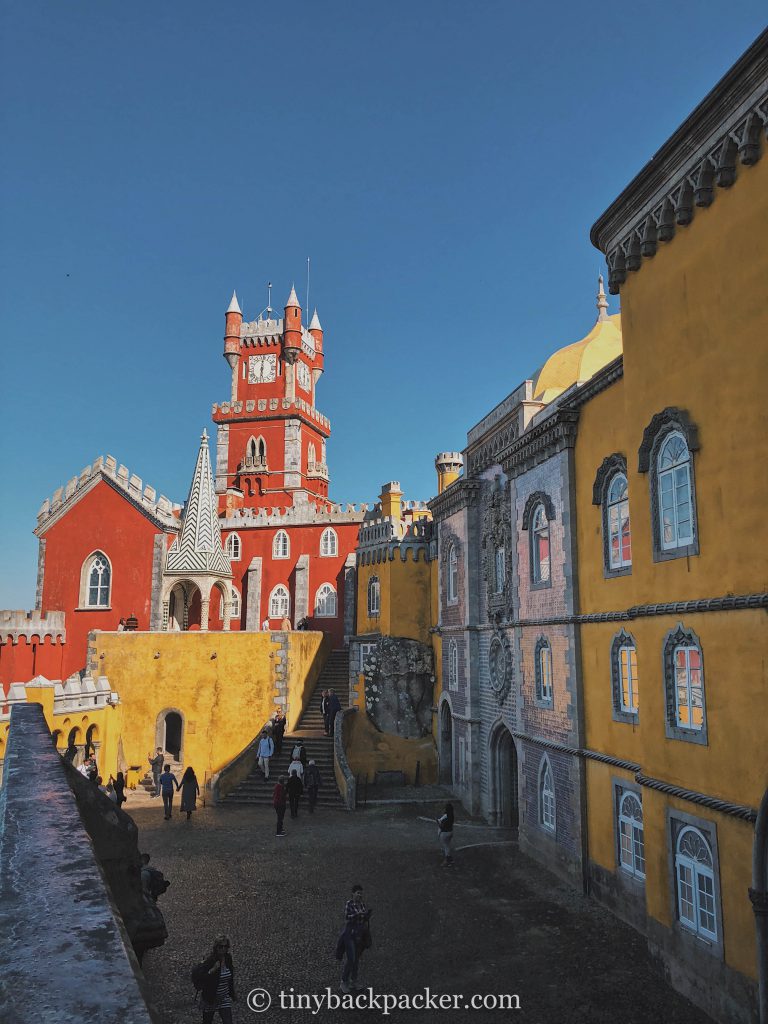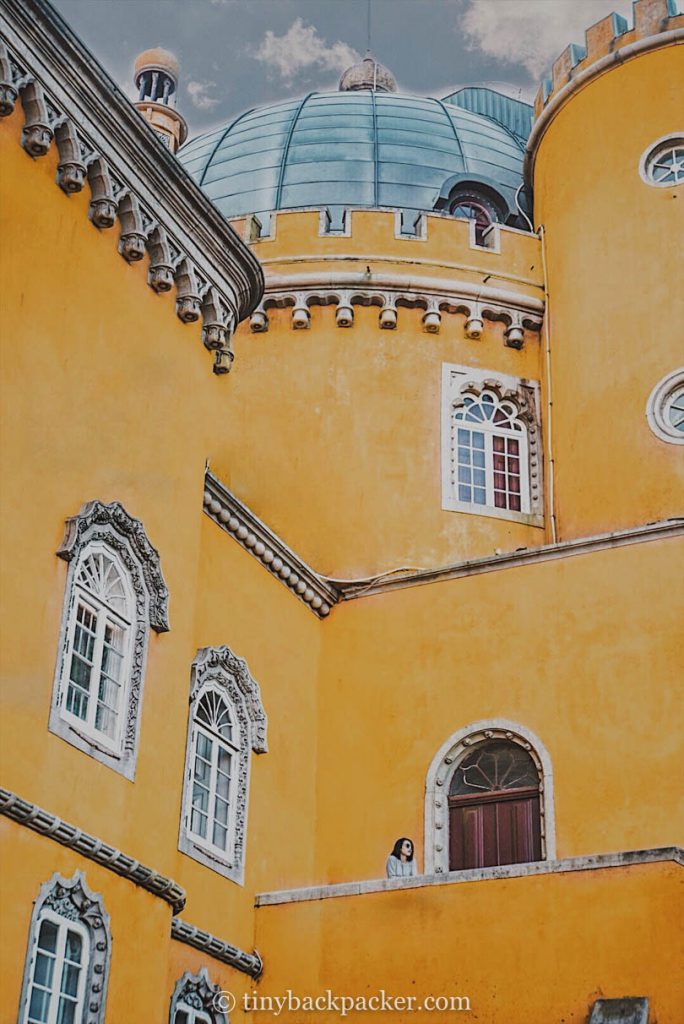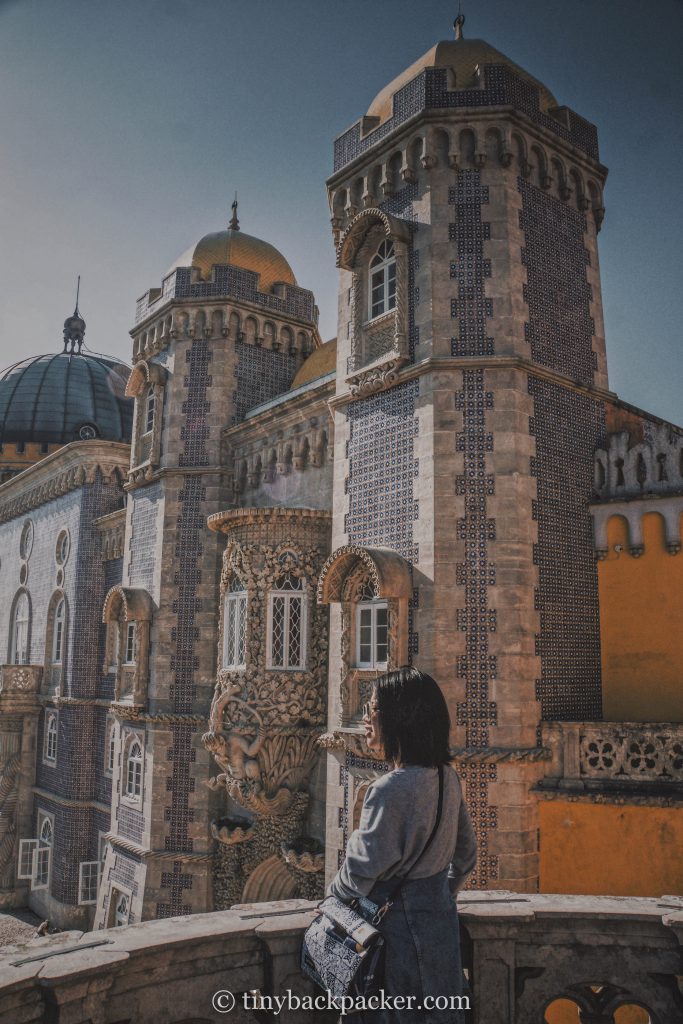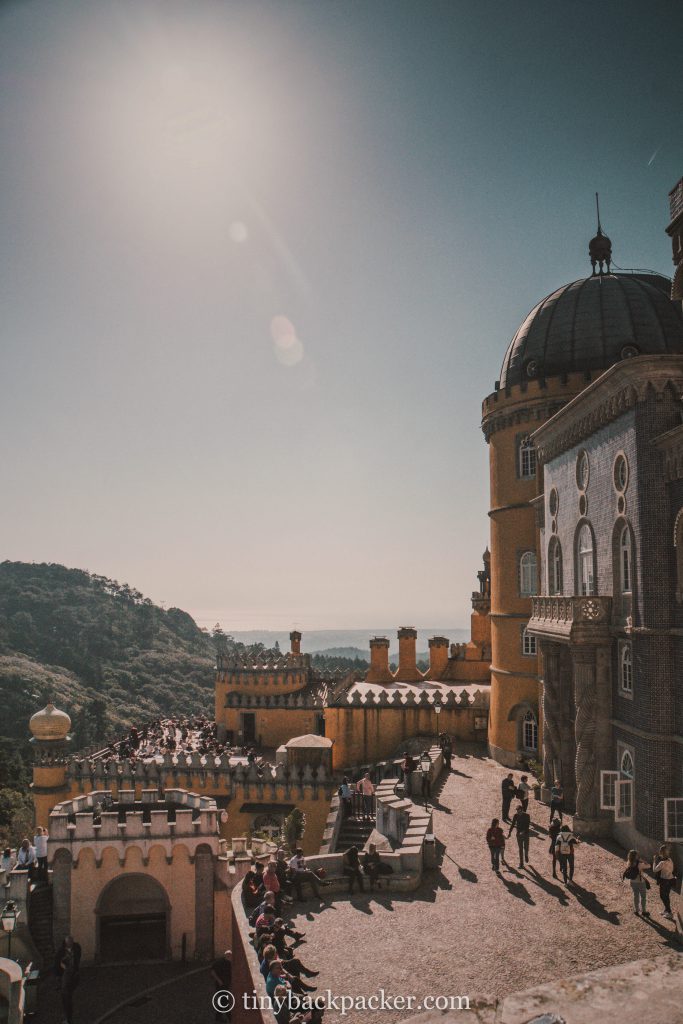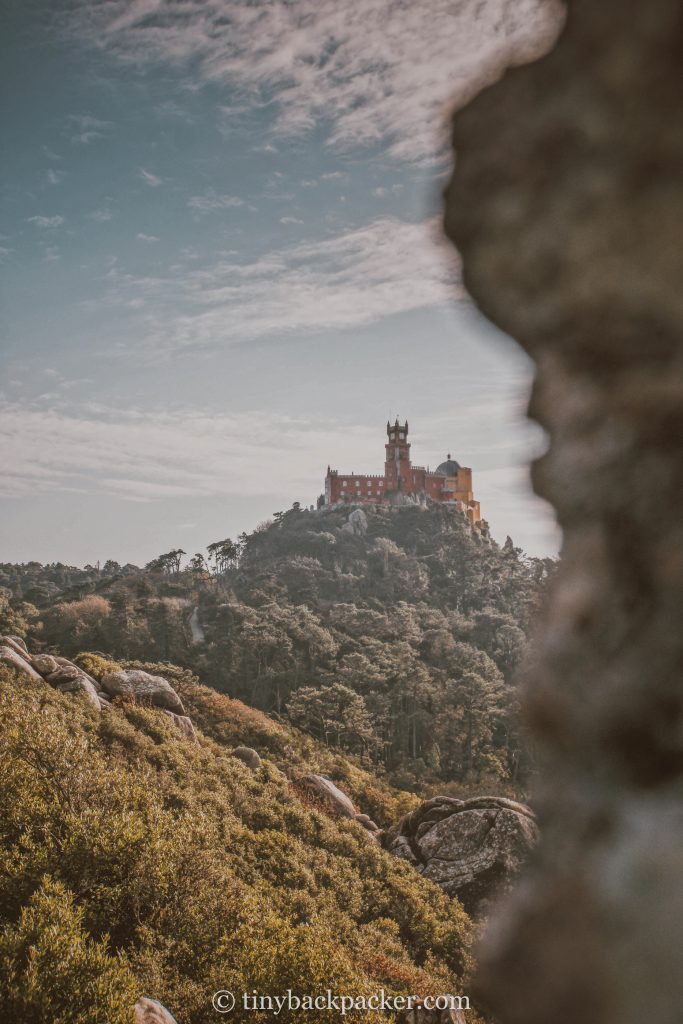 Places to visit in Sintra
Palácio Nacional da Pena
Pena Palace, a 19th-century Romantic palace in Portugal, on the top of a hill in the São Pedro de Penaferrim district of Sintra, near Lisbon. The palace is clearly visible in Lisbon on a sunny day. In 1995, the palace was declared a World Heritage Site as part of the Sintra cultural landscape. It is also a national monument of Portugal, as well as one of the seven wonders of Portugal. It is also used by the Portuguese President and other government officials for governmental activities.
The buildings of the Pena Palace are colourful, but because of the mountainous areas, years of rain and humidity caused by the highlands, coupled with long-term sunshine, so that the exterior of the building's color gradually peeled off and accumulated dirt. A close-up view of the palace will be a little disappointed. However, the overall visit of Pena Palace was still good.
Pena Palace is located in the mountains, there are not too many shops to buy food, so we recommend you to prepare a few sandwiches or some snacks like we do. However, even if you forget to bring anything to drink or eat, there is still a kiosk in the palace where you can buy snacks or drinks, or go to the toilet.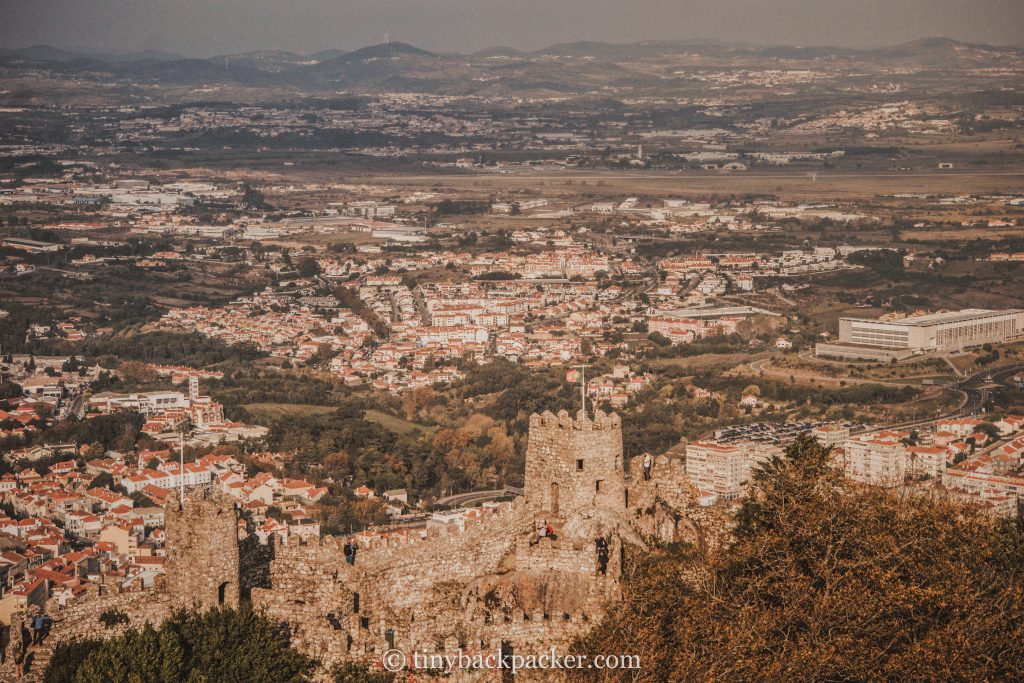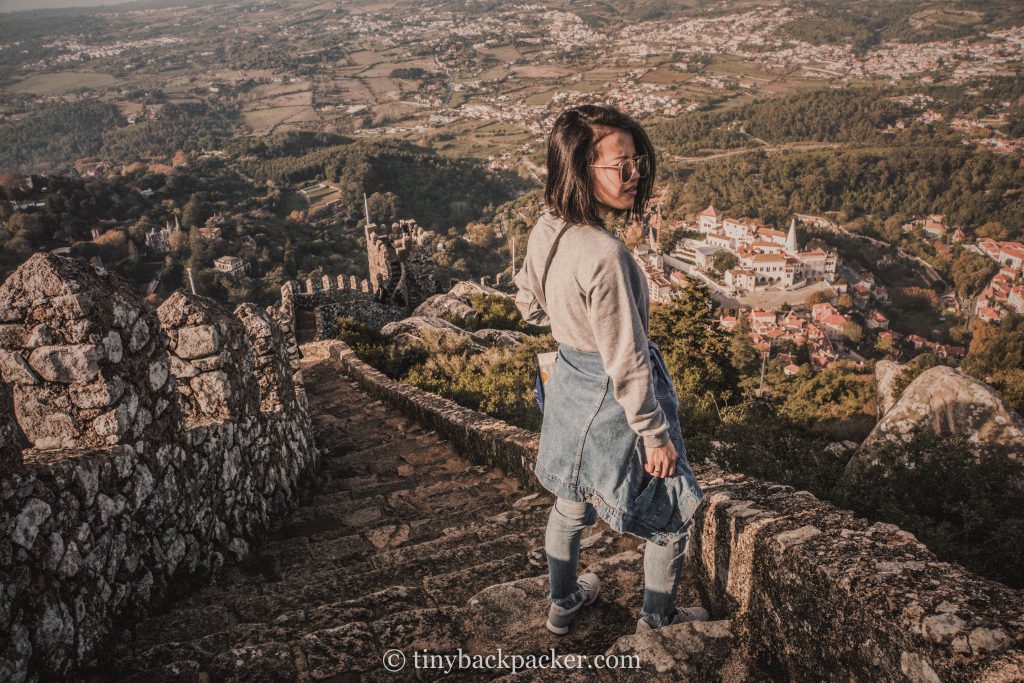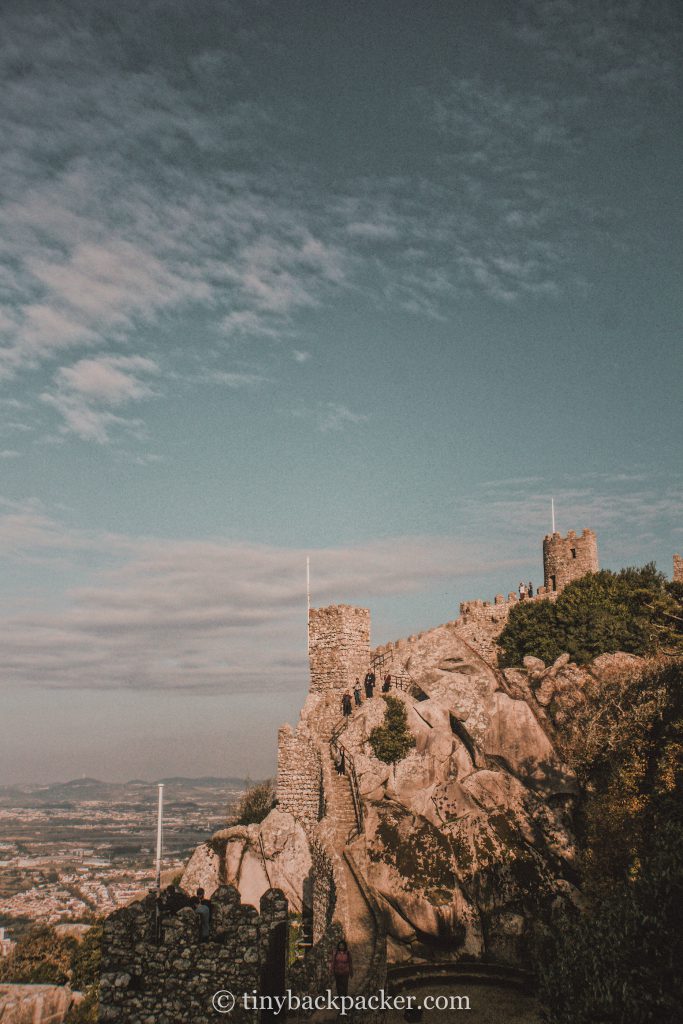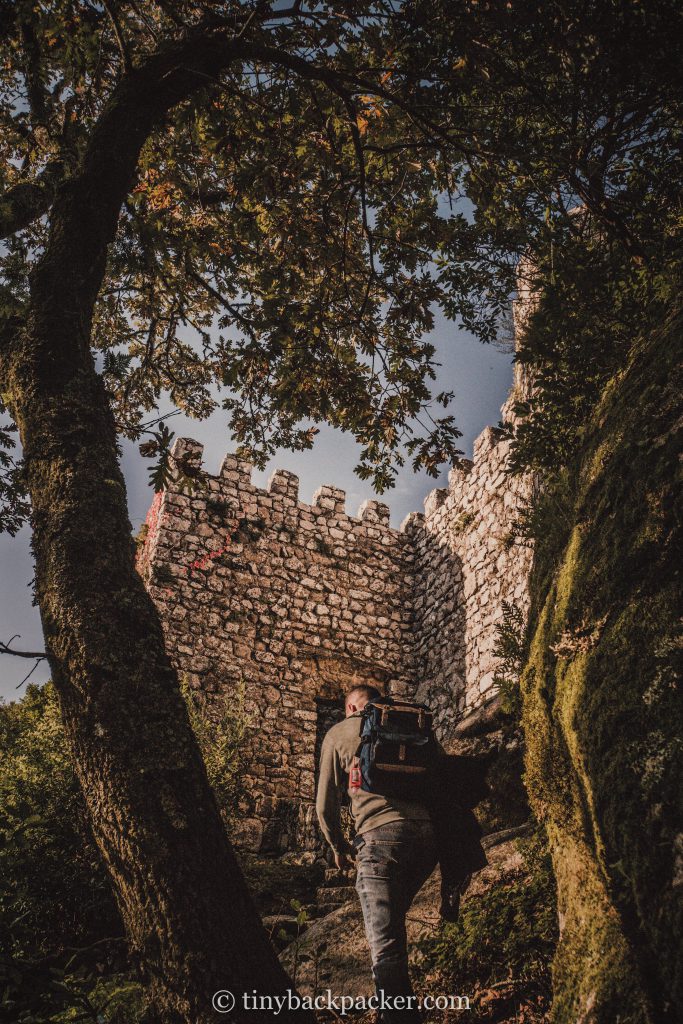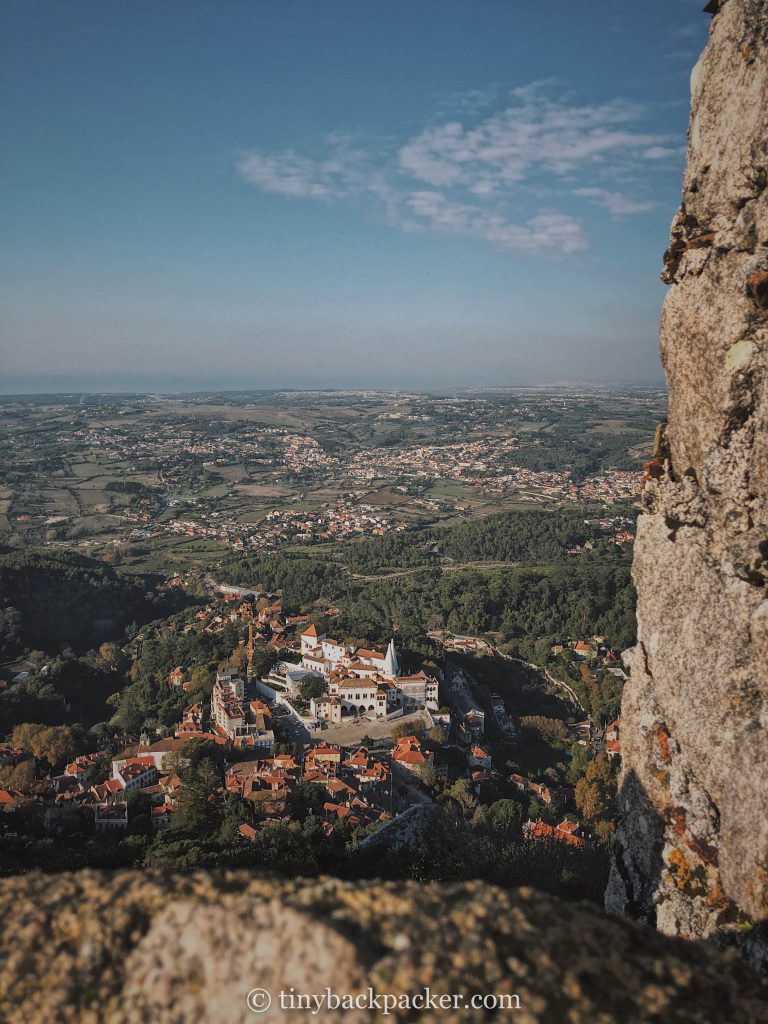 Castelo dos Mouros
Built by the Arabs in the 8th-9th century, the Portuguese succeeded in capturing Lisbon in the 12th century, and the castle has been listed as a national monument by Portugal since 1910.
I have to warn you first, although you can overlook the whole city or enjoy the Pena Palace from this side, you had to sweat first to get the good result. That's why we recommend you to wear comfortable shoes and not too heavy clothes.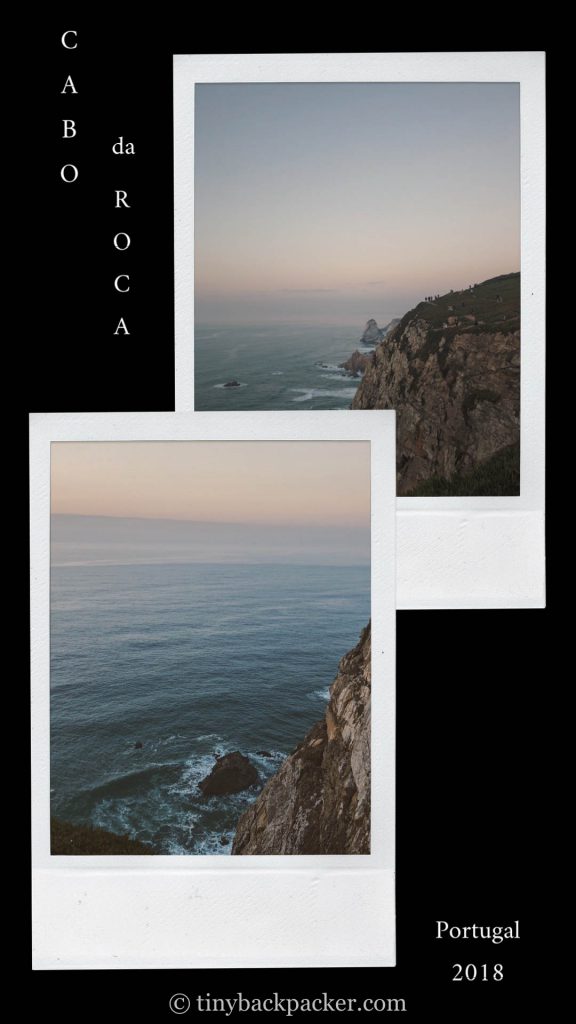 Cabo da Roca
After visiting the Pena Palace and the attractions nearby, if you still have time, you can also take a trip to Cape Rocca, the westernmost coast of the European continent. Just take the bus 403 directly next to Sintra train station.
One-way ride took about an hour, so we arrived around sunset. And since the last bus back to Sintra city was about to leave, we actually did not stay too long at Cabo da Roca. We didn't get too much impression of it, but we won't visit it again, even if we had time. (Just wanna be honest to you.)
More articles about Portugal:
LISBON TRAVEL GUIDE | ALL YOU NEED TO KNOW FOR FIRST TIMERS
TOP 10 MUST-VISIT PLACES IN LISBON
WHAT TO EAT IN LISBON? | TOP RESTAURANT & CAFÉ LISTS
You can also find me:
FACEBOOK:跟著恬恬與Fabianㄧ起刮世界地圖
YOUTUBE頻道:INSI德R
INSTAGRAM: @tiny.backpacker
AIRBNB: Get your 25 Euro credit!
KLOOK: Get your 5 Euro credit!
If you like my post, please do not hesitate to do me a favor and press the hand button for 5 times 🙂 FB or google log in makes the process quicker and easier!
You May Also Like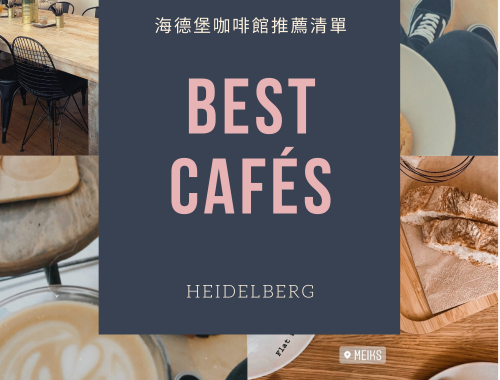 February 6, 2020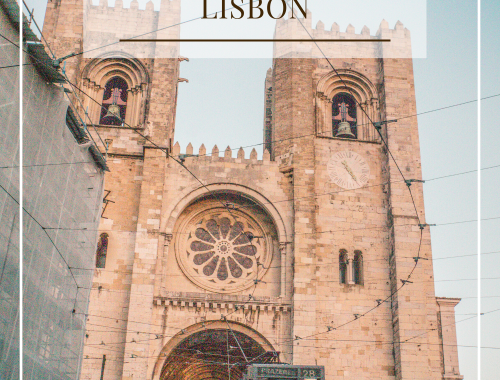 May 11, 2020