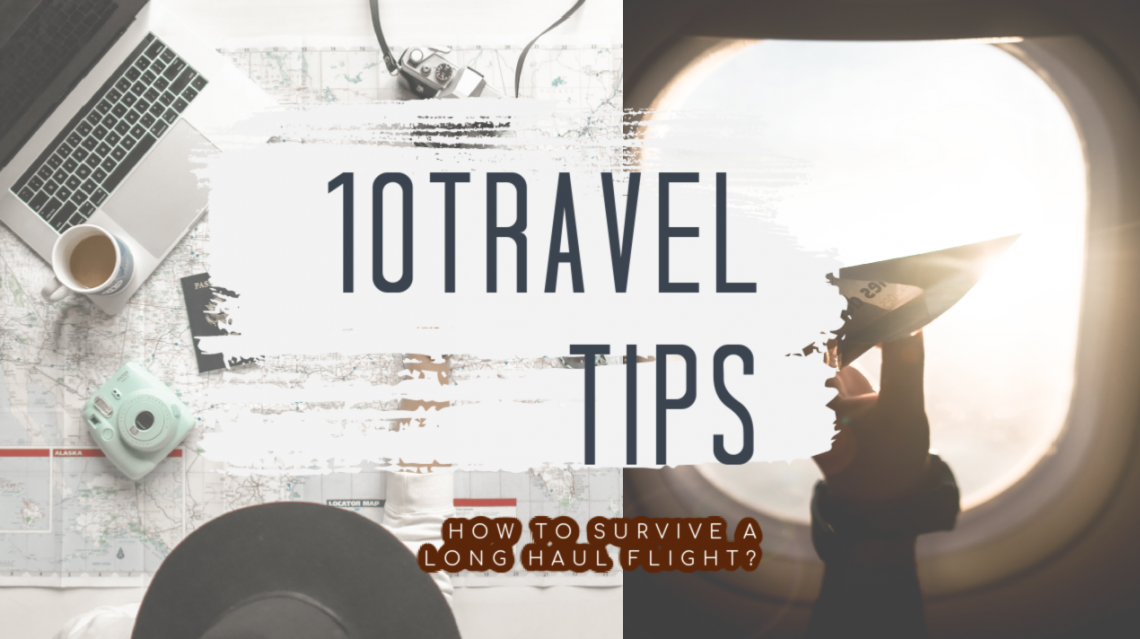 10 essentials Tips for surving a long flight!
February 27, 2020
For some people, a flight over ten hours is like a nightmare. The air in the airplane is so cold and dry, and seats are so narrow. After flying years in economy class to travel around the world, I have some tips for you how to survive a long haul flight.
#1 Wear comfortable clothes and shoes
This is the most important thing to survive a long flight!
Try to wear something you will still be happy to wear after ten-hour flight. Due to the powerful aircon system in the plane, wearing several loose layers is ideal to adjust your temperature as you fly. I normally wear a t-shirt beneath my hoodie and cover myself under a blanket.
Wearing shoes which are not too snug is also very important, since your feet will get swollen after the long flight and at high altitude. To feel more comfortable, you can also take off your shoes while sitting.
#2 Travel Pillow and Sleep Mask
Buying Travel Pillow: https://.to/3bvwbkI
Buying Sleep Mask: https://amzn.to/2TjJvk1
I used to sleep on the plane without travel pillow. I normally leaned on my husband's shoulder. After I bought the travel pillow Evolution S3 from Cabeau, I can sleep like a baby and sleep quite long on the plane. (Sometimes I even dribble :P)
The reasons I like about this travel pillow are:
360 chin / head support: Even your head leans left or right, you will still be faced-forward.
Seat strap system: You can attach the straps to the headrest to avoid your head leaning forward all the time.
Compressable memory foam pillow: You can compress the pillow in case you need to put them in your backpack or suitcase. The foam itself is also very cushionery and comfortable.
Quick dry material: You can wash the pillow regularly and it dries very fast, too.
Since not everyone sleeps on the plane, it won't be totally dark in the cabin. Bringing a sleeping mask can also help you to sleep well and deeply on the plane.
#3 Travel Cleaning Kit
After sitting over ten hours in the cabin with the strong powerful aircon system, and after eating meals without brushing your teeth, you can definitely image how your skin becomes oily and how your breath gets unbearable.
That's why I always bring a travel cleaning kit with me when I take a long flight. In the middle or at the end of the flight, I will always clean my face and brush my teeth before landing. These two simple acts make me feel fresh and "clean" again.
Besides the usual cleaning stuff, I also bring hand cream and lip balm with me.
#4 Reusable Bottle or Thermo Bottle
Buying Water Bottle: https://amzn.to/2VncGp7
If you ever bought anything or drinks at the airport, you know how expensive a bottle of water can cost you. Nowadays some airports have water dispensers which you can refill your bottle after entering the gate. It not only saves your money, but also saves the environment.
If you bring a thermo bottle, you can also drink tea or get hot water It makes you warm when you get into the cabin and sit for hours.
#5 Stretch or Move around
After sitting for hours and remaining the same position for a while, you might get uncomfortable or your feet might get swollen. So it's time for you to stand up and stretch a little bit.
I always stretch myself while I wait for the toilet. Normally you have space next to the exit or near the toilettes.
#6 Adjust Sleep Schedule ahead
When you fly east, then try to go to bed earlier before your flight, when you fly west, try to stay up a little. By doing so, you can adapt yourself to the time zone you are flying to. This way, you won't have to deal with your jet leg too much after you arrive the destination.
Also, there are always two meals on the long flight. Try to be awake and eat something while the meals are served. Meals are usually served according to the local time.
#7 No Make-up, No Contact Lenses
The air in the cabin is usually very dry. That's why it's not recommended to wear contact lenses during a long flight, since your eyes will be too dry and will get uncomfortable.
Moreover, don't wear any make-up on a long flight, since it hurts your skin and your skin gets real oily after hours.
Try to just put on some moisture toner and cream on your face.
#8 A small bag for things you need on board
Most of the time we store our carry-on luggages above us. However, it occurs quite often to every one that they forget to take somethings out before they put on their seat belts. Then they need to get up, cross their neighbors and open the compartment to get something from their luggages.
To avoid this, I always bring a small bag to put my water bottle, passports (sometimes you need to fill in a registration form before landing), snacks, book, cleaning kit or anything you might need during a long flight.
This way, you have everything you need for the flight, and you also have everything in a small bag. It prevents you from leaving something behind after you leave the cabin.
#9 In-Flight Entertainment
Most of the big airlines offer in-flight entertainment for their passengers. Normally you can watch newly-released films or popular series on board. If you find something you like to watch, it helps a lot to kill time!
We are Netflix subscribers. But you know they only upload or update their original series fast enough. For those who like to watch other series, you might need to wait for a long time. That's why I always make advantage of taking a long flight and the in-flight entertainment to catch up some series i'm not able to watch on Netflix.
#10 Reserve a good seat
Normally you can reserve a seat 24 hours before the departure. Depending on your needs and wishes, you might choose your seats according to the following factors:
If you want more space for your legs, choose exit rows.
If you want to avoid crying babies or toilet flushing noise, stay away from the front of the plane or from toilet.
If you like to move around on the plane or tend to go to toilet often, try to get an aisle seat.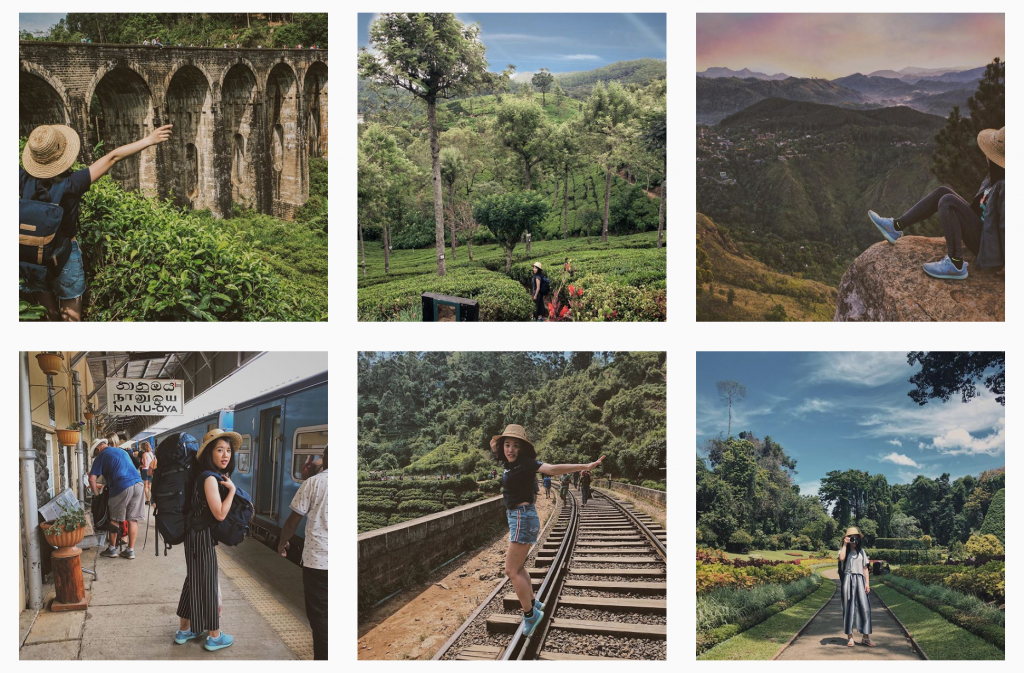 You can also find me:
FACEBOOK:跟著恬恬與Fabianㄧ起刮世界地圖
YOUTUBE頻道:INSI德R
INSTAGRAM: @tiny.backpacker
If you like my post, please do not hesitate to do me a favor and press the hand button for 5 times 🙂 FB or google log in makes the process quicker and easier!